15 License Number Plates With Secret Meaning
Sunday, Aug 30, 2020, 12:26 pm
Now that the world is taken over by the social media, we can speak our heart out clearly, concisely, and as frequently as we want to. Before a decade or two, people used to use various mediums to convey their message, ideology, or even their attitude, and vanity license plates were one good way to do that. Although not as popular as they used to be, special interest or personalized license plates remain a craze among the several sects of the country to this day. Vehicle owners who want to obtain a vanity plate need to pay a few extra bucks to DMV and get approval from them. Here are the 15 pictures of funny license plates that caught our attention.

4.If You Can Get What it is
This plate says "DINGO 8 my baby"; "Dingo ate my baby" to be precise. This is a common answer people use to funnily answer "Where is your baby?" question. There is a sad story behind this sentence. A dingo really ate a baby girl when a mother took her to a forest camping. Looks like the car owner has a deep story behind it.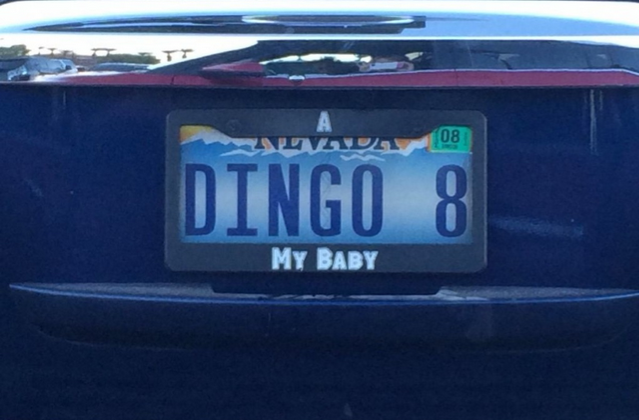 5.Infinity and Beyond
"Infinity and Beyond" is Buzz Lightyear's classic catchphrase. Though this number plate is missing an alphabet or two, the message is still strikingly clear. The phrase "infinity and beyond" means limitless.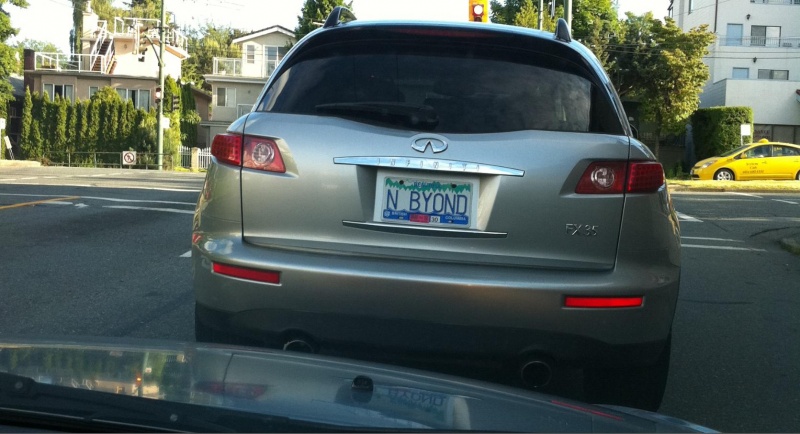 6.That's Not A Car, That's A Rubik's Cube
If you look closely, you can find that it is a car, not a Rubik's cube. Jokes aside, this is another interesting vanity plate. No missing letters and nothing! The owner got this exactly what he wanted to. The tag line "Shift into what makes you happy!" is very interesting too.