15 Images That Will Make You Lose Faith In Education System
Monday, Mar 29, 2021, 4:45 pm
These fifteen images are a strong proof that why even education can't help some people. These people are plain dumb. Though most of them had basic education, none of them sound like they went to school. From pictures of people who twisted country names to those who think Ebola is a Spanish name for 'grandma', here are fifteen funny images that will make you laugh for sure.

10.10 Kilometers... Kilometers...
This is exactly how you sound when you are not aware of metric system, but try to use it anyway. Kilogram is measure of weight in metric system. A kilogram is equal to 2.2 pounds. Similarly, kilometer is measure of distance. One kilometer in distance is equal to 0.6 miles. He or she should have simply used kilometers instead of kilograms.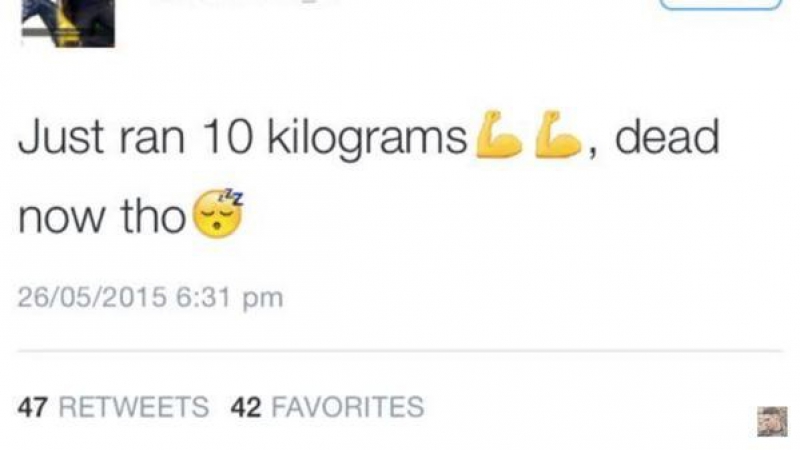 11.Mind Grain? Close Enough
Did you understand what she was trying to tell? Yes, she said she had a migraine (headache). She has also given some hints there, saying cuddles would be a good cure to her migraine. Some people do call migraine as mind grain. Don't believe?
Google
'mind grain' and you will not be disappointed!
12.Go Back to Your School Right Now
That was a giraffe!
Giraffe
is one of the most unique and popular animals. Even toddlers know what giraffe is. How can one simply call giraffe a zebra? This is unacceptable!!! Well, if you look closely, you can also see a warning note asking people not to feed animals. The girl there was feeding giraffe anyway.