12 Funny You Have No Power Here Memes
Monday, Mar 22, 2021, 10:55 am
"You have no power" is a famous "Lord of the Rings" quote uttered by King Théoden when Gandalf tried to cast a mind-controlling spell on him. A few years back, the internet picked up the quote and converted that into a meme and reaction image. As you may know, the meme is often used to highlight a dominant individual's inability to show off their prowess depending upon the circumstances. Do you think a shark out of water can scare you? It has no power there! Got it? Now, see these 12 You Have No Power Here memes that are sidesplitting.

4.You Have No Power There, Girl!
Were those guys playing games? From whatever the little we saw in the picture, we could conclude that those people were indeed playing some videos games. They all seems to be so involved in their games that they didn't even bother to see that hot girl in lingerie! Girls with gamer boyfriends, do you think you can draw a parallel? Hey, when you are deeply involved in doing something, your brain kind of stops paying attention to the other things around. That's called focus, and you need that if you want to make positive strides in life!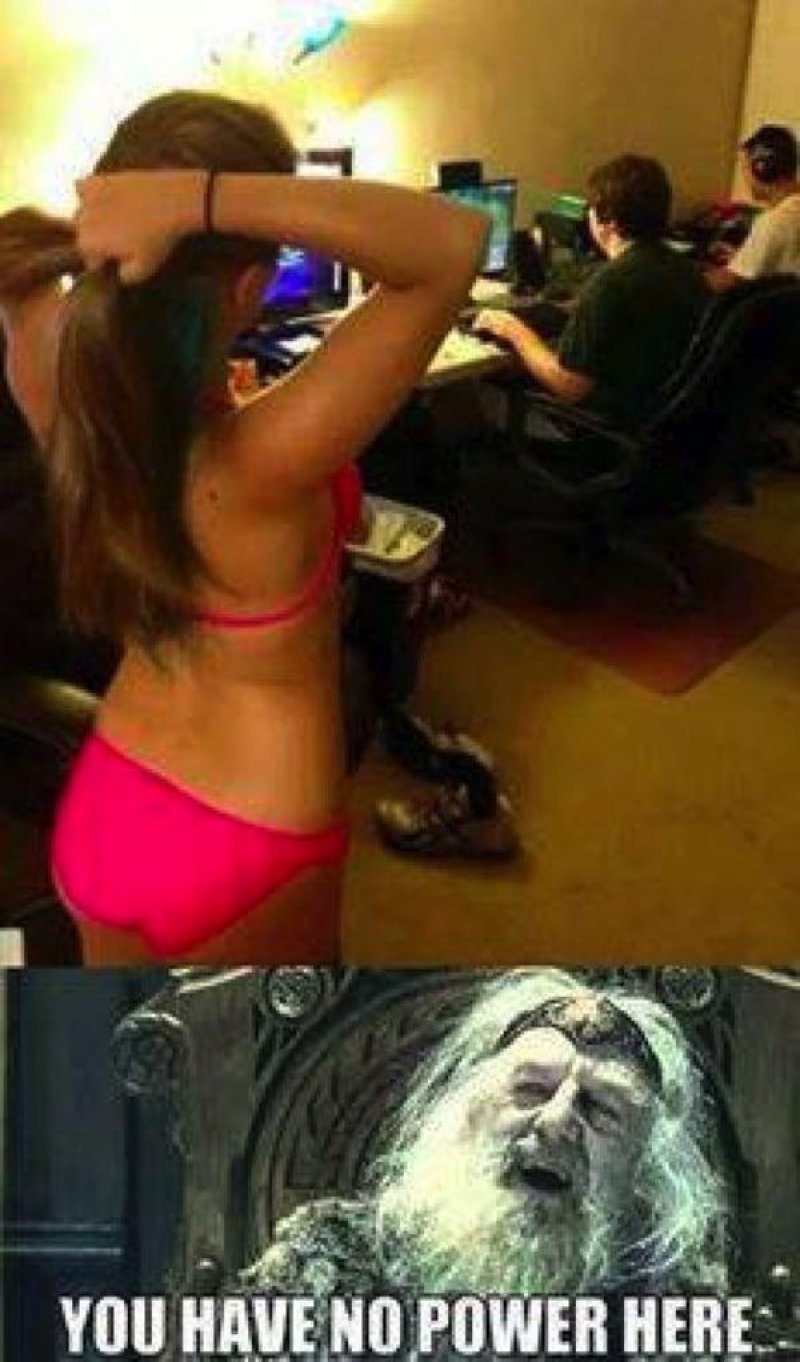 5.Stop Talking About Star Wars And Start Talking About Kardashians!
Kardashians do want you to talk about their family round the clock, and that is the only way they can make money and grow rich every day! Hey, a lot of people seem to hate the Kardashian clan. On the internet, especially on the neutral platforms, you are more likely to see people talking negatively about Kim Kardashian and her family's drama than the ones who love her. Man, if people like Kim Kardashian and Justin Bieber are despised so much, why are they are still famous and making money in the first place?!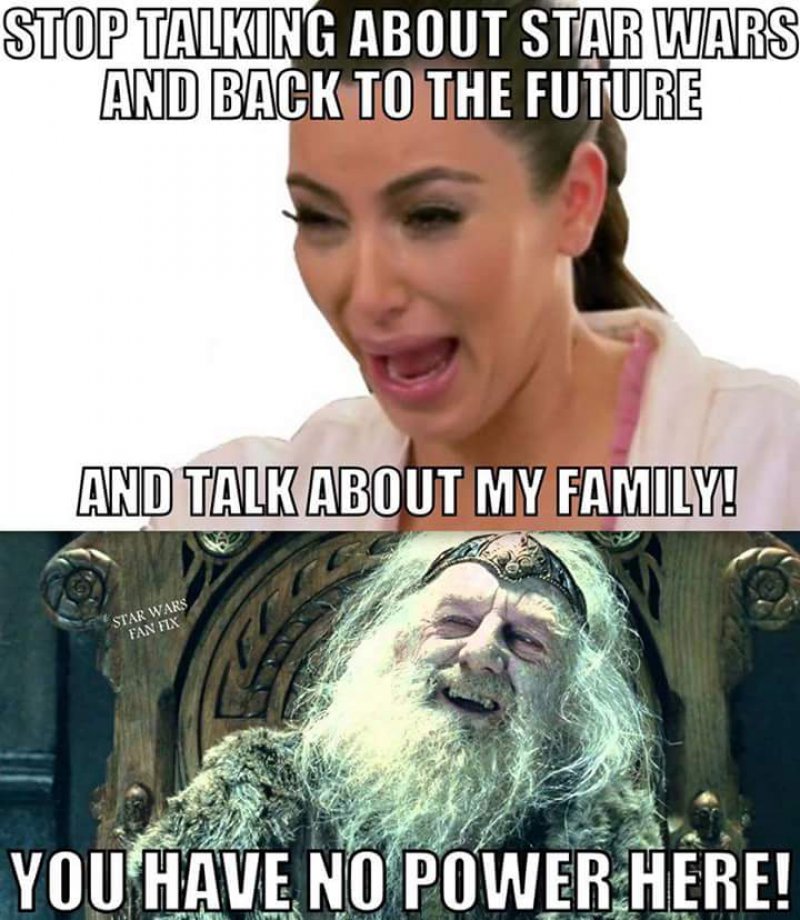 6.Online Class - Please Turn Off Your Phone!
As this meme depicts, an online teacher doesn't usually have those powers of a regular teacher, but that doesn't mean you should ignore their orders. Be it a regular teacher or an online tutor; you are with them because you want to learn something from them. A phone is certainly a distraction, so every teacher in this world hate to hear a phone ringing in class. As someone who is not a teacher, you don't understand that feeling, but from a teacher's perspective, phone calls or any other kind of disturbances simply spoil their flow and mood.