15 Awesome Teachers Everyone Would Like To Have
Sunday, Jul 3, 2022, 10:12 pm
Though most of us aren't going to remember them for a long time, teachers undoubtedly are the best things to happen in our lives. We love our teachers. We hate some of them too! Some teachers are super cool, and we absolute love sitting in their class! Here are 15 awesome teachers that make us think why we didn't have them as our teachers.

4.World Needs More Teachers Like Him
This physics teacher went a step ahead and created a cool indoor rainbow for his students. Kids there must be lucky to see such exciting science stuff. How did he do that? Well, that was magic, and it indeed was magical!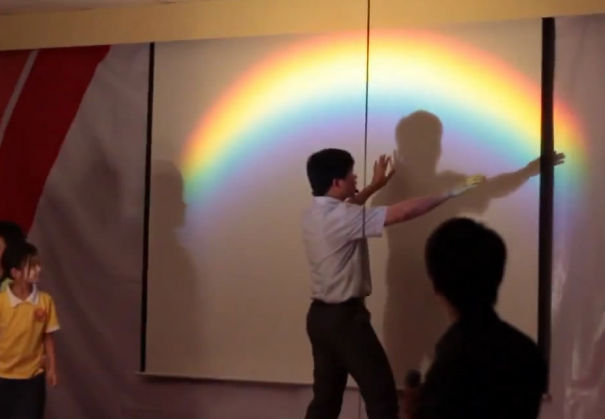 5.This Old Teacher Who Takes His Skateboard Passion to School
This old teacher you are seeing in this picture uses a skateboard to come to school every day. This shows you how much love and passion he had on skateboarding. Imagine what treatment the skaters in his class would get!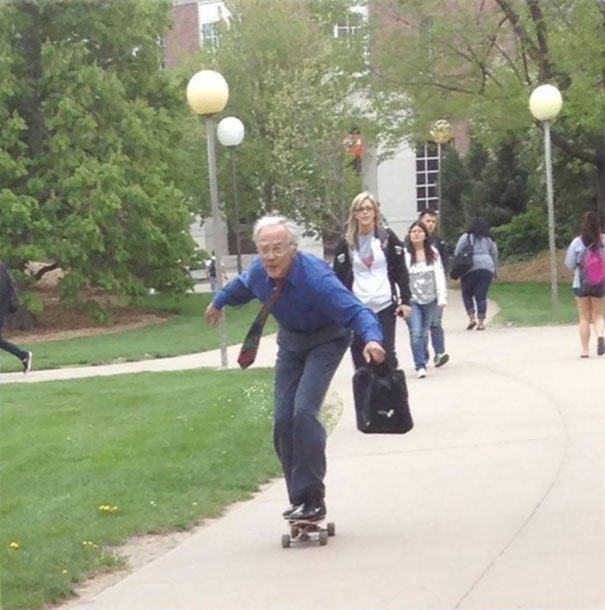 6.This Cool Professor Who Loves His Sleeping Student
Classroom is the best place to sleep! With all the silence around, and with teacher's lecture sounding like a lullaby, we get a deep sleep that we are sure we don't get even on our beds! Most professors hate sleeping students but this professor in the picture is a different kind! You will love his coolness, and the way he's treating his sleeping student will certainly make everybody want this guy as their teacher.