15 Beautiful Items That Are Carved Out Of Scrap
Friday, Aug 28, 2020, 7:38 pm
Creativity comes in many shapes, and forms. Anything and everything can be turned into a great piece of art or craft, if you are creative enough.
Michael (or
Moerkey
), an artist in Australia, does exactly that, turning discarded keys and coins into bottles, lampshades and other beautiful recycled metal sculptures.
Here are 15 beautiful items made only from coins, keys and copper wires etc.
13.Ball of Coins
Over 30 currency coins collected from around the world were soldered together to form a spherical shape. This amazing ball of coins not only makes a good decorative item, but also a nice gift. The sculptor did an amazing job in artfully bending the coins to achieve a perfect sphere shape.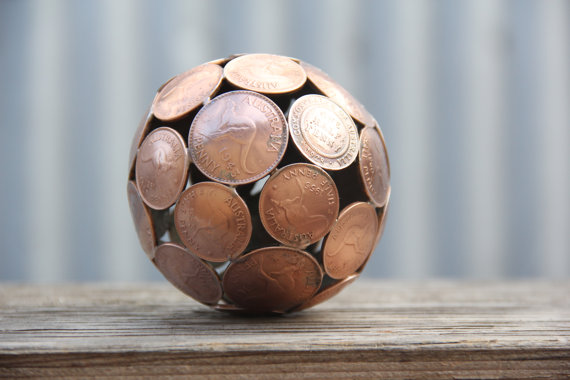 Source
14.Bowl of Coins
This time the coins collected from around the world turn into an amazing bowl. Over 20 currency coins made from copper, brass and silver were soldered together to form a bowl shape. This bowl was coated with a UV agent for long lasting shine.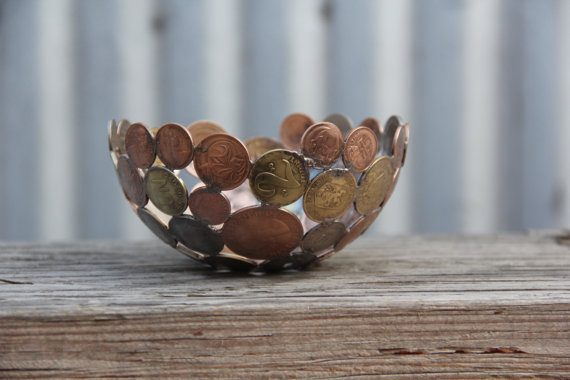 Source
15.A Cool Vessel like Sculpture
Old keys this time become a cool vessel-like sculpture, which fits perfectly both as a decorative item or as a gift. Though it cannot hold liquid, this vessel can be used to store stationery or other items. This can even be left alone in a showcase or other places as a decorative piece.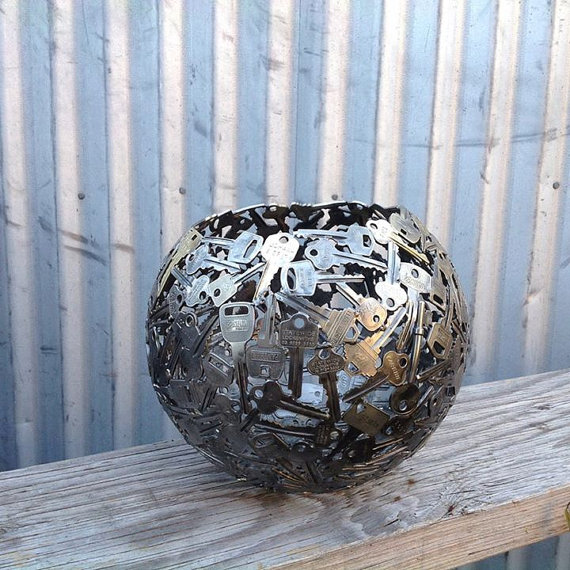 Source