15 Funniest Notes Ever Left For Neighbors Having Sex Very Loud
Tuesday, Jul 5, 2022, 5:38 pm
As not all of us can afford a villa or an individual house, we have to live in those apartments or those neighborhoods where people live really close together! Neighbors do lots of thing that irk us. Loud sex is one among the many things that really trouble us as neighbors. Did you ever face this problem, and spoke to your neighbor about it?
Here are fifteen funniest notes left by people to those neighbors who are having sex loudly.

1.A Little Rude; But the Message Has Been Sent!
Check this note left by a person to his neighbors complaining them of having sex too loudly. He didn't stop there, and went ahead questioning how true those moans are! We strongly think this embarrasses the couple who received this note. We also don't rule of the possibility of existence of rude people that hardly care for their neighbors.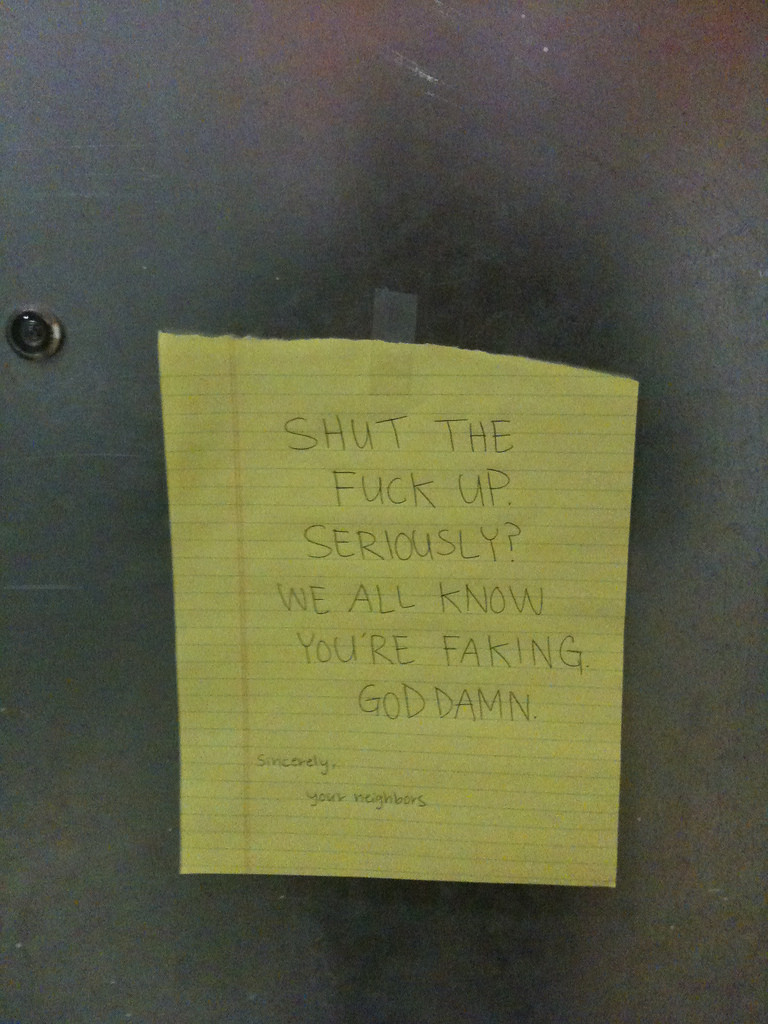 2.That's One Long Letter
This letter just shows us how loud the couple really is! The man who wrote this note is able to hear each and every word spoken by them during sex. He even counted how many times they spoke a particular sentence. He even gave them a nice little warning there!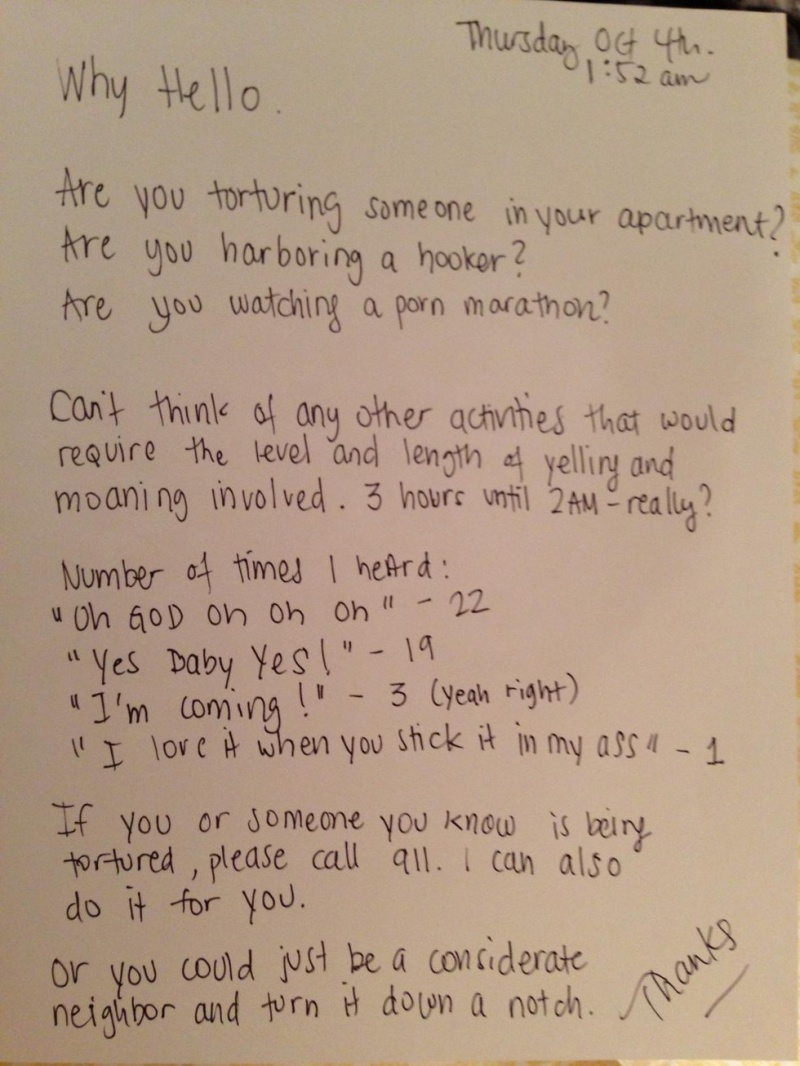 3.This F**king Note
This note is short but funny! It says, "We don't give a f**k if you f**k, but why the f**k do you have to f**k so f**king loud. #Fuck". Well, too many f**ks given there! We aren't sure the neighbors who got this gives any f**k to this note or not!