Best Harry Potter Tattoos
Monday, Jul 11, 2022, 5:24 pm
There are two types of people in this world, those who love harry Potter series and others who are lying, Harry Potter movies are the most successful film series based on novels. It has the craziest fan following around the world, But some fans took it beyond the scope of watching the movies over and over again, buying Harry Potter merchandise. They got tattooed with their favorite quotes and faces of Harry Potter series, here are 14 amazing tattoos based on Harry Potter movies.
10.Quotes
There are so many good quotes from Harry Potter that it should be quite easy to find one that is perfect for the part of body that it is going on. This is a prime example and it is a tattoo that you would be proud to wear.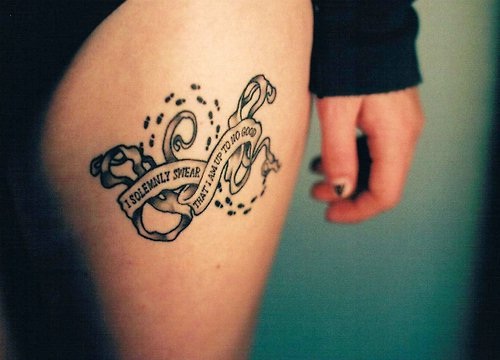 11.So much going on
There are so many different Harry Potter things going on with this tattoo that it has actually made it more complex than it perhaps should have been. However, it is well thought out and planned and of course well executed.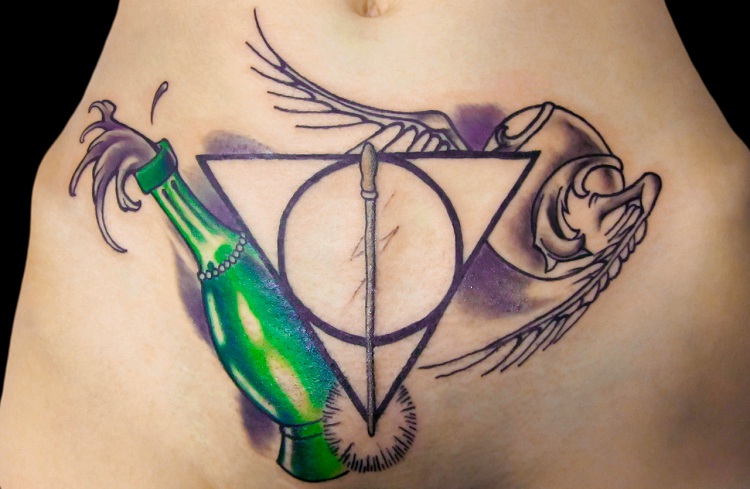 12.Small, but effective
This might be a small tattoo, but it is actually pretty cool and it does still manage to make its point. At least you can wear this with pride and not feel strange when you are older and Harry Potter is a distant memory.