12 Best War Strategy Games For IOS And Android
Tuesday, Aug 18, 2020, 6:57 am
We, humans, have fought numerous wars. In the beginning, we battled for food, water, and other natural resources. Lately, we have been fighting over religious beliefs, territorial disputes, political theories, oil, etc. Be it a military conflict between two nations or a minor scuffle between people, it is usually caused by that squabble gene in our DNA that has been there since the dawn of humanity. Many of us love winning fights, Sadly, we hardly get an opportunity to involve ourselves in a full-blown combat. Compensate the disappointment and engage in a fully-fledged virtual war with the help of these 12 best war strategy games for mobile.

7.Star Wars: Commander
This official Star Wars game from Disney is one of the best war strategy games available today. Take part in Galactic War and pledge your allegiance to the Empire or the Rebellion. You are free to take sides with whomever you want. Build your army base, recruit soldiers and train them. Be an inspiring leader and guide your troops toward victory. Star Wars: Commander lets you fight against iconic Star Wars characters like Darth Vader, Luke Skywalker, Han Solo, etc. It is a feature-rich game with impressive graphics and engaging gameplay. No Star Wars fan should miss playing this game!
Game: Star Wars: Commander
Price: Free to Install and Play, Optional In-app purchases
Downloads: 10 Million to 50 Million
Reviews: 1 Million+
Average Rating: 4.3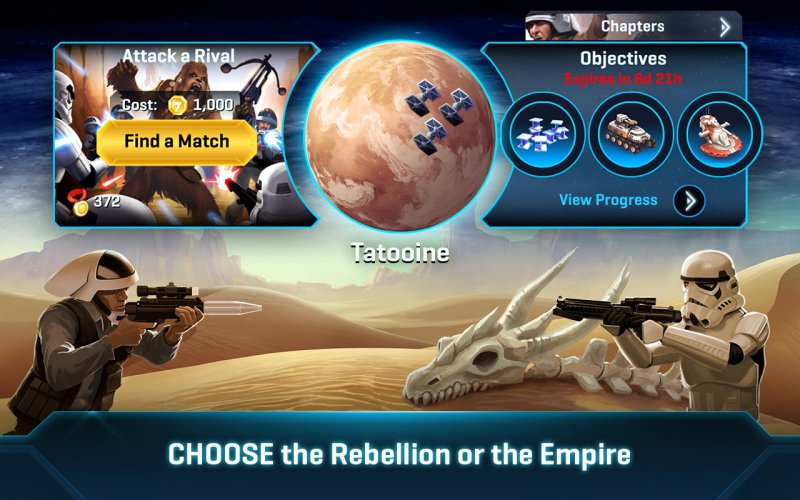 8.World At Arms
Medieval war strategy games are good, but some people find them boring. If you are one of them, cool off your insatiable desire to battle with this combat strategy game, World at Arms. This game is the only popular modern war strategy game that involves present day weapons and warfare tactics. Other than that, World at Arms is a typical strategy based battle game that requires you to build a bastion, recruit and train armed forces, and wage war against opponents to capture their territory and wealth. It has good graphics and gameplay. World at Arms is strictly for war game lovers.
Game: World at Arms
Price: Free to Install and Play, Optional In-app Purchases
Downloads: 10 Million to 50 Million
Reviews: 647,000+
Average Rating: 4.2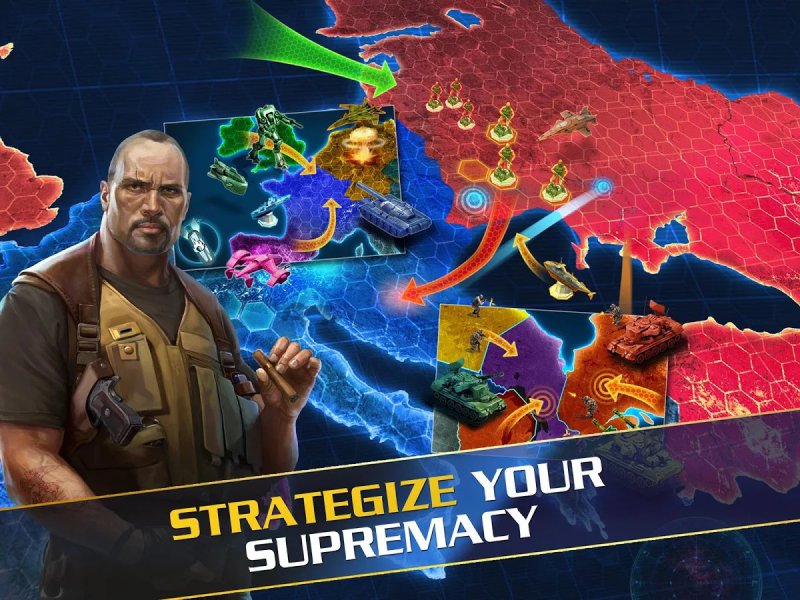 9.Clash Of Lords 2
Thanks to the massive success of Clash of Clans, many developers have been naming their war strategy game to sound similar to CoC. This idea is giving them good results as well. We have already seen a couple of "Clash of ...." games on the topic, and this game, Clash of Lords 2, is a fresh addition. It is an ancient war strategy game. You need to select one of the game's few central characters, Lords and build a fortress, train soldiers, and take on enemy bases. Clash of Lords 2 has excellent graphics and brilliant gameplay. 1.5 Million positive reviews can't be wrong!
Game: Clash of Lords 2
Price: Free to Install and Play
Downloads: 10 Million to 50 Million
Reviews: 1.5 Million+
Average Rating: 4.6