12 Best Crime Investigation Games For Mobile
Monday, Mar 29, 2021, 6:35 am
The epic stories of Sherlock Holmes and Nancy Drew are thrilling to read even after all these years. We see fictional characters like Holmes and Drew as superhumans. They inspire many of us. Being an investigator or a detective is one cool job, but unfortunately, not everyone can become one. A crime investigator needs to have exceptional thinking and problem-solving capabilities. Hey, do you think you are smart enough to become a gumshoe? Try playing these 12 best crime investigation games and rate your exploratory and analytical skills!

7.NCIS: Hidden Crimes
NCIS: Hidden Crimes is another TV show inspired game. In the game, you join Leroy Gibbs, Abby Sciuto, and the rest of the NCIS team to solve murder and espionage crime mysteries. NCIS: Hidden Crimes is an excellent game that involves all commonly followed crime investigation steps like searching for evidence, finding clues, examining them in a lab, and interrogating suspects. This game has exceptional graphics and very smooth gameplay. The good news is that NCIS: Hidden Crimes is free to play. The bad news, of course, is that it is very difficult to make progress in the game without buying game items. Nonetheless, the game is good enough to spend a few bucks on it.
Game: NCIS: Hidden Crimes
Price: Free to Install and Play, Optional In-app Purchases
Downloads: 1 Million to 5 Million
Reviews: 27,000+
Average Rating: 4.5+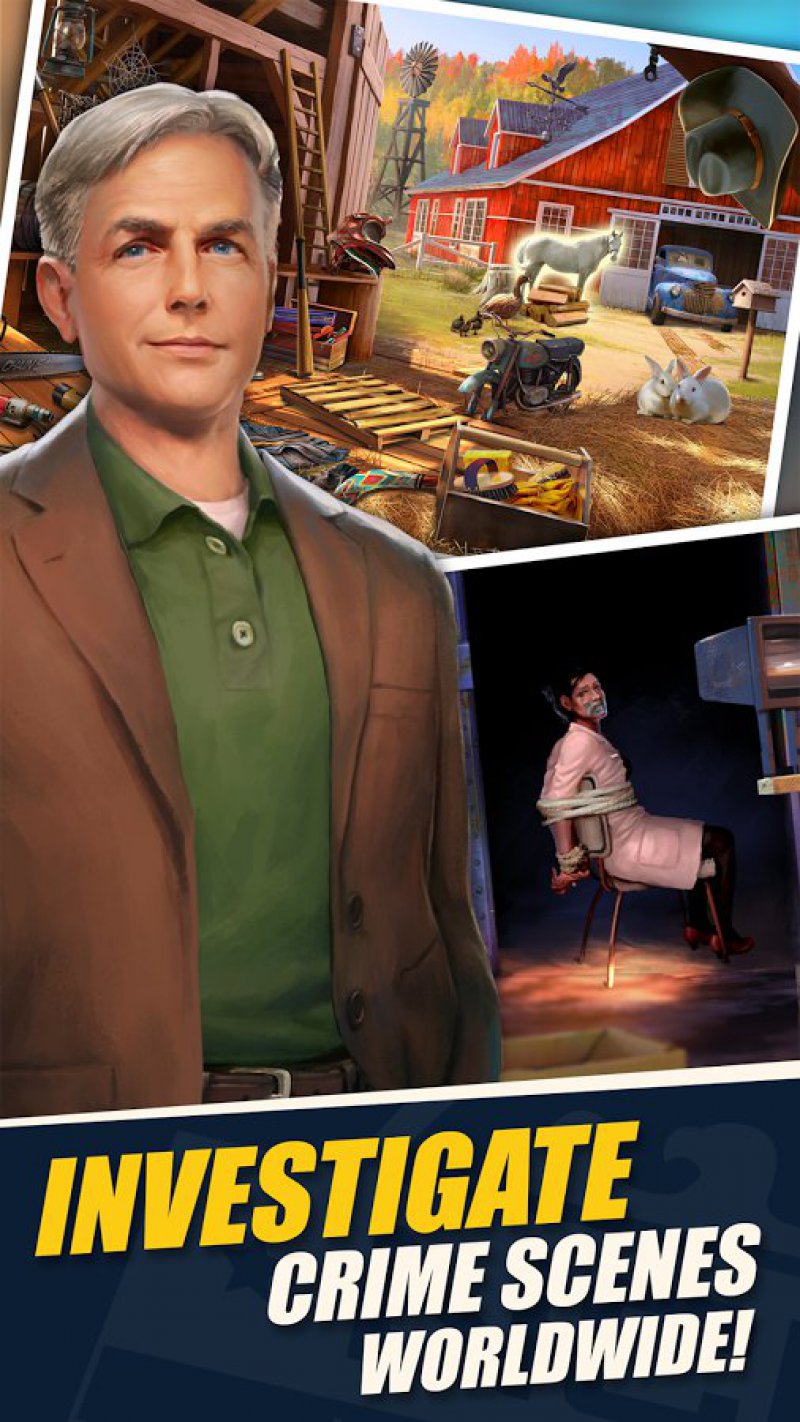 8.Special Inquiry Detail
Special Inquiry Detail is another excellent crime investigation game. In this game, you play as detective Turino and detective Lamonte who are on a mission to solve a murder mystery. The game's story goes like this. Someone kills the daughter of two high-profile fundraisers. There is immense pressure on city's police officials to find the murderer. They appointed detectives Turino and Lamonte to arrest the culprit. Special Inquiry Detail is a free-to-try game. You can play the first chapter for free. Please note that there has been no word from the game developers whether Special Inquiry Detail receives any future episodes in addition to the existing ones. There is no internal hint system in the game. If you find yourself stuck at a level, no one's going to help you!
Game: Special Inquiry Detail
Price: Free to Try, $2.99 to $3.99 to unlock levels
Downloads: 1 Million to 5 Million
Reviews: 62,000+
Average Rating: 4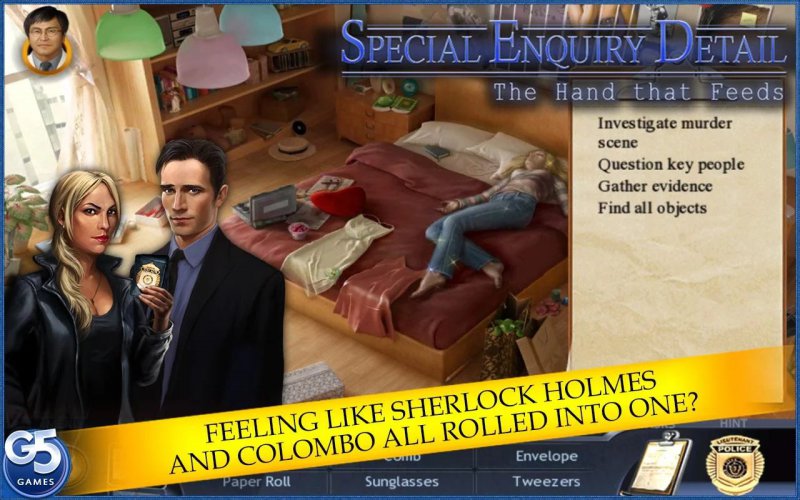 9.Hidden Object Mystery Society
This game is one of the best on the topic. If you love playing crime-investigation games, give Hidden Object Mystery Society a shot. In this game, you need to find hidden objects to unfold shocking crime mysteries. It is a very big game in terms of levels and challenges. There are hundreds of them to play and conclude. You are not going to complete this game in a day or two. Another good thing about this game is that the developers add fresh challenges and characters to the game frequently. The game graphics are spectacular. The gameplay is very smooth. This addicting game is free to play.
Game: Hidden Object Mystery Society
Price: Free to Install and Play, Optional In-app Purchases
Downloads: 1 Million to 5 Million
Reviews: 82,000+
Average Rating: 4.2