12 Best Crime Investigation Games For Mobile
Monday, Mar 29, 2021, 6:35 am
The epic stories of Sherlock Holmes and Nancy Drew are thrilling to read even after all these years. We see fictional characters like Holmes and Drew as superhumans. They inspire many of us. Being an investigator or a detective is one cool job, but unfortunately, not everyone can become one. A crime investigator needs to have exceptional thinking and problem-solving capabilities. Hey, do you think you are smart enough to become a gumshoe? Try playing these 12 best crime investigation games and rate your exploratory and analytical skills!

10.Another Case Solved
Another Case Solved is a funny criminal investigation game. Fun and crime don't go well together. This game made it possible. Another Case Solved has a unique and entertaining game plot. A city outlaws sugar usage to control extreme candy consumption, driven by people's inexplicable urge to eat candies. Sugary treats become very dear. Candy peddlers are on the rise. Criminal activity has increased. It is your duty to solve funny yet challenging criminal cases. As this game is story-driven, all the game levels are intriguing and exhilarating. You can design the game's leading detective character the way you want, using different skin colors, hairstyles, eye colors, etc.
Game: Another Case Solved
Price: Free to Install and Play, Optional In-app Purchases
Downloads: 500,000 to 1 Million
Game Reviews: 42,000+
Average Rating: 4.2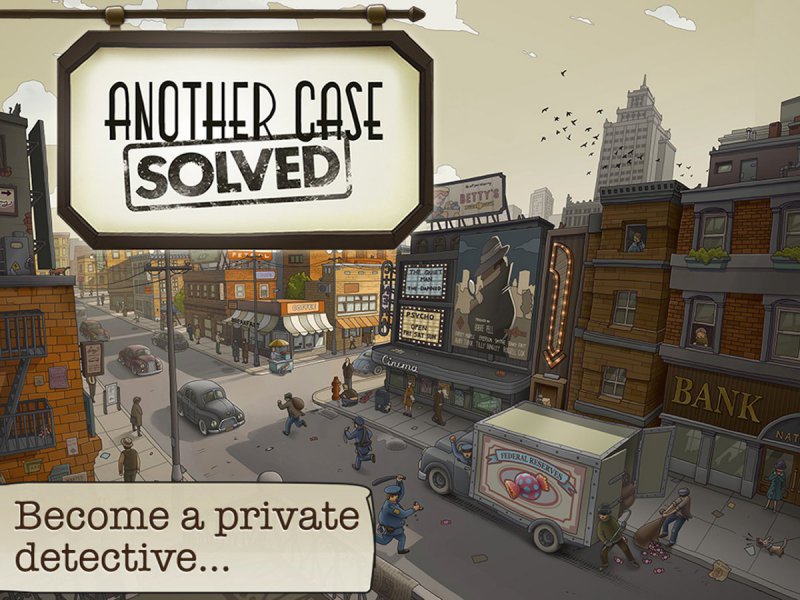 11.The Blacklist: Conspiracy
The Blacklist: Conspiracy is yet another TV series inspired game. This game is more or less like a typical hidden object game. The only interesting thing about the game is that we have popular characters from The Blacklist to choose and play. If you are a fan of the show or crime-investigating games in general, you are going to like this game a lot. As said earlier, this game involves all the standard criminal investigative procedures like searching for clues, gathering substantial evidence, forensic lab inspection, suspect interrogation, etc. The Blacklist: Conspiracy is a good game, but a lot of people have been complaining about bugs lately.
Game: The Blacklist: Conspiracy
Price: Free to Install and Play, Optional In-app Purchases
Downloads: 1 Million to 5 Million
Reviews: 33,000+
Average Rating: 4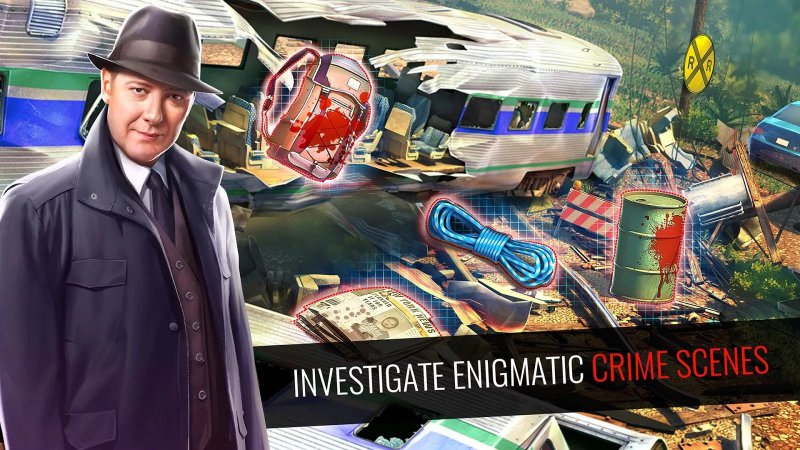 12.NY: Hidden Crimes
Set in New York City, this game's story revolves around crimes and criminal gangs in NYC. In the game, you play a criminal blogger who uses his exploratory and observational skills to gain sound knowledge on the city's crime and terror outfits. In the process, you need to solve complex puzzles to crack a ton of murder mysteries. NY: Hidden Crimes has beautiful hand-drawn graphics. The gameplay is smooth and straightforward. This game is free to play. The best thing is that you can play this game as long as you want in free mode, which is clearly not the case with many other games on the topic.
Game: NY: Hidden Crimes
Price: Free to Install and Download, Optional In-app Purchases
Downloads: 100,000 to 500,000
Reviews: 15,000+
Average Review: 4.5