Girl Who Spent $14,000 To Look Like Disney Princesses
Tuesday, Jul 12, 2022, 5:25 pm
Meet Sarah Ingle, a girl from Denver, Colorado who spent $14000 and a countless number of hours to make her look like a Disney princesses. She spent the money on buying costumes and wigs. She now has 17 Disney princess costumes and 14 wigs that make her look like a real-life fairytale princess. She works as a marketing manager in one of the companies in Denver. She dresses like Disney princess on weekends to make money by attending birthday parties and community events. She also volunteers at hospitals and children care homes. Check out nine
amazing Disney Princess cosplays done
by her.
4.Princess Ariel is Her Favorite Character
She is huge fan of Disney princess Ariel. According to her Ariel is her favorite character to dress like. She said she particularly likes the red wig, and the fish tail that comes with the costume.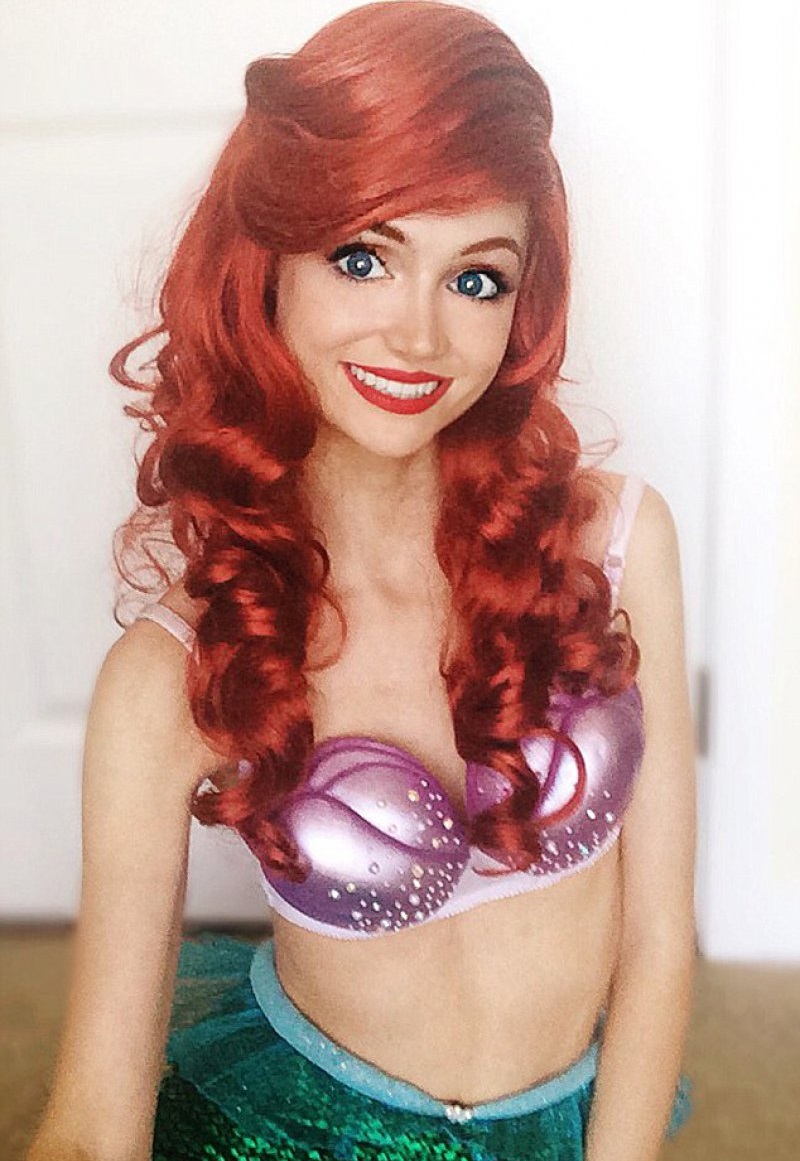 5.In Princess Aurora 'Sleeping Beauty' Costume
She also owns many accessories like crowns, rings, lockets etc that complete and perfects her Disney princess look. In the picture, she was wearing Princess Aurora costume with the crown and other accessories.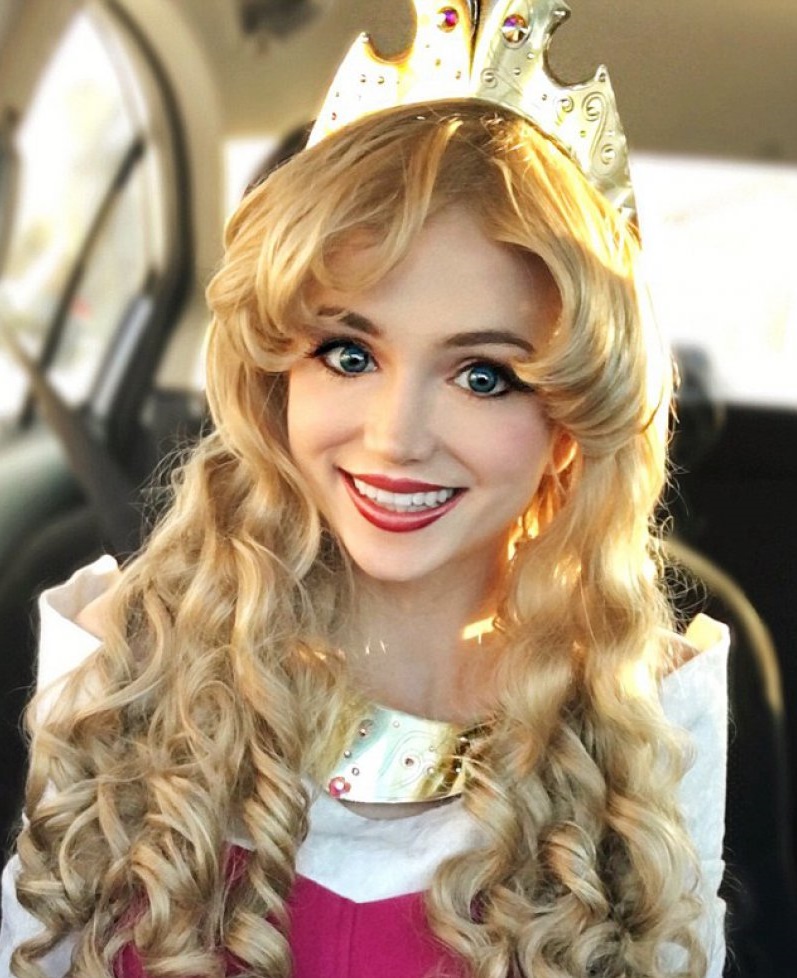 6.Sarah in Snow White's Iconic Red Dress
Though she personally likes Princess Ariel, most of the times, she performs as Snow White. She looks too good in Snow White costume.