Guy Goes On A Rant After Getting Rejected On Tinder
Sunday, Aug 16, 2020, 4:08 pm
Dating apps are becoming very popular. The number of people who use dating apps like Tinder is increasing everyday. Without them, it is virtually impossible to screen hundreds of people just to find that one dream girl or guy. While there are some really good advantages with dating apps, there are some disadvantages as well. The biggest con is that you don't really know what kind of a person you're dealing with until you meet them in person. This story is a perfect example of how online dating stories can go wrong. A girl shared how she met a batshit crazy guy on Tinder, and posted the screenshots of their texts online.

1.This is When Things Started to Go Wrong
After being matched on Tinder, the lady has given her phone number to the man. They both were talking on the phone for a couple of days. The girl agreed to go on a date. Everything was fine until the guy dropped this '
joke
' on her, which she didn't like at all.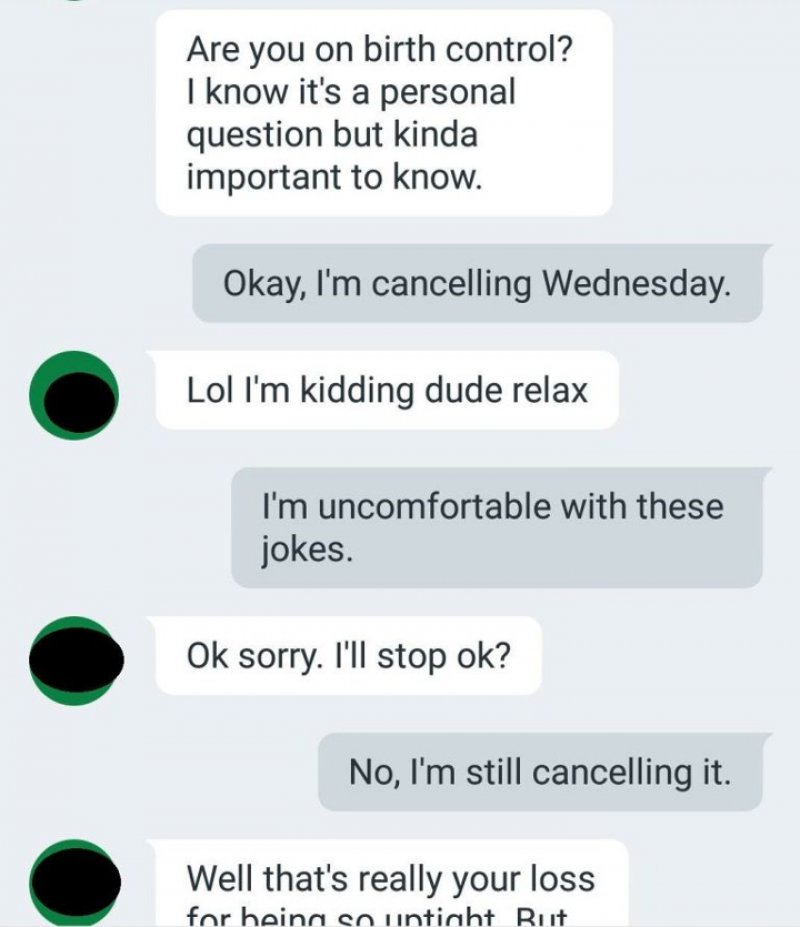 2.He Showed His Creepy Side
At this moment, the girl was clear that this man is some kind of psycho. His mistake? Asking her a somewhat inappropriate question, and calling the whole thing a joke! He called her a psycho. He said he double booked a date! No wonder she calls him a batshit crazy guy.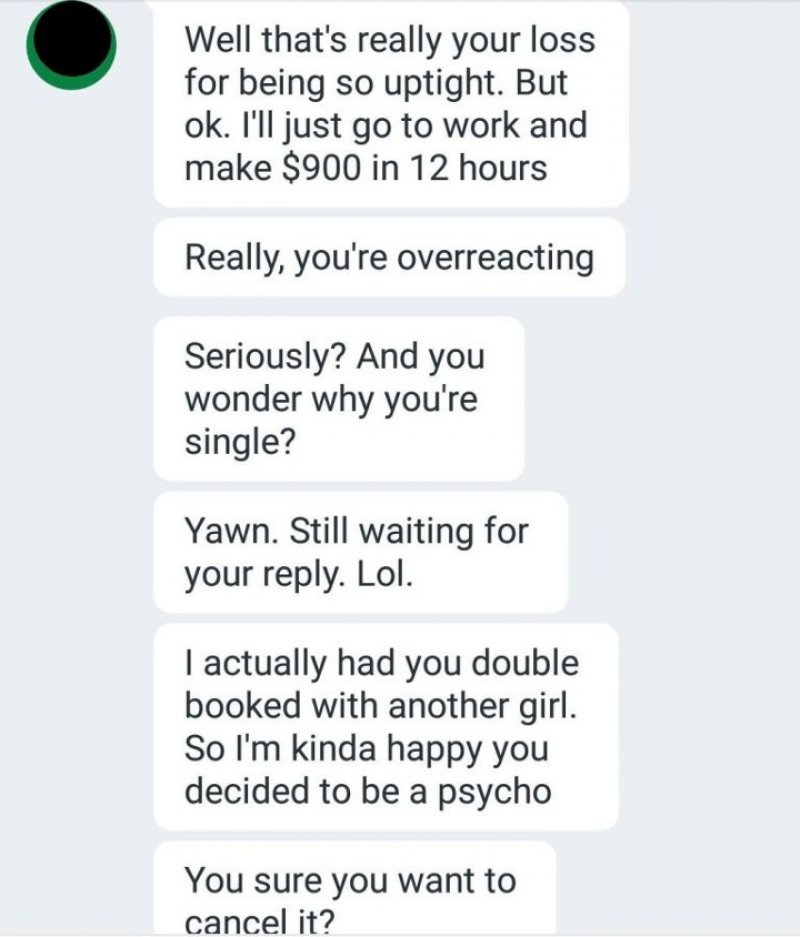 3.He Continued Annoying Her
At this point, some people will think that this guy is normal, and was overreacting because the lady took things too seriously. Keep reading so you will know how crazy this guy really is.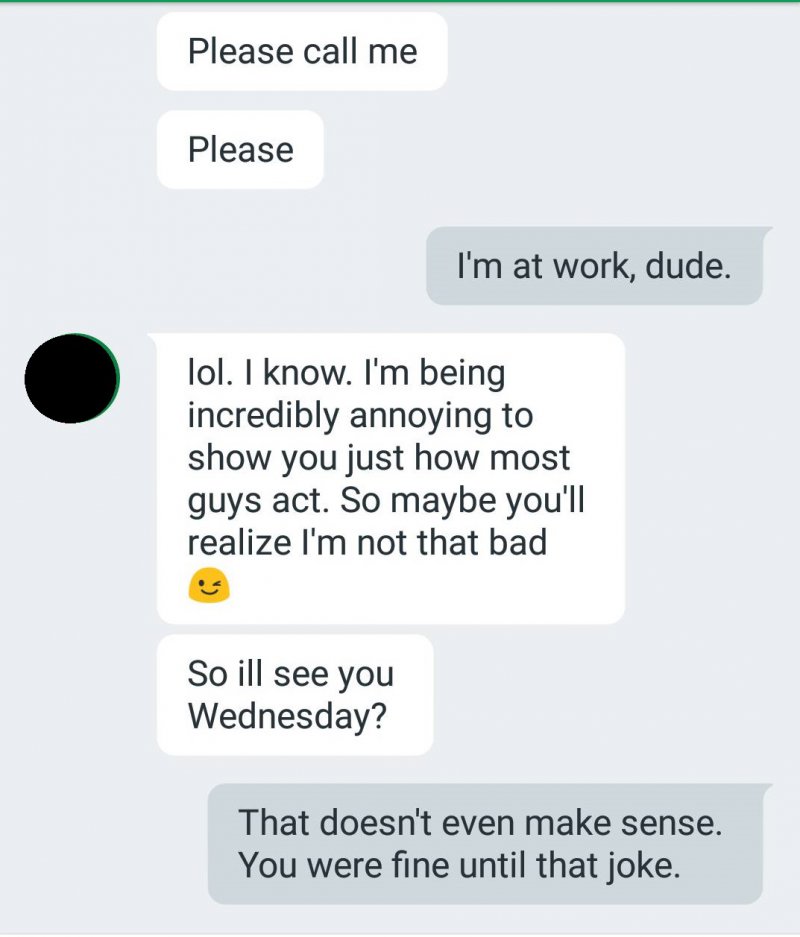 4.He Tried To Explain
Though his explanation was offbeat and his choice of words was terrible, he sought to clarify things. He promised he wouldn't joke inappropriately again.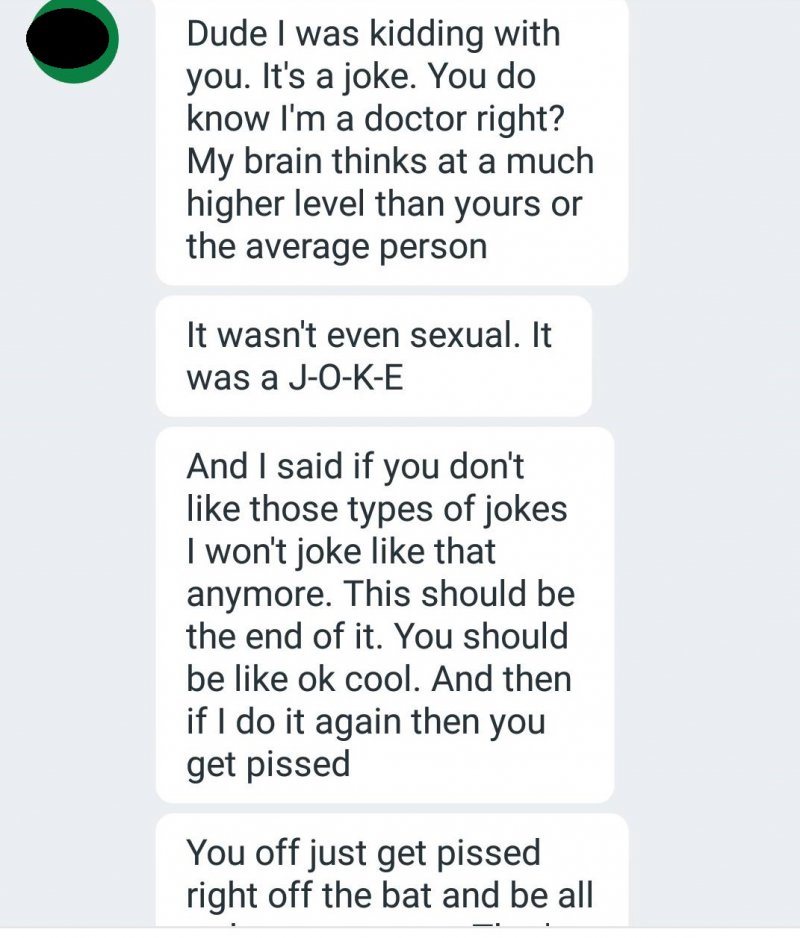 5.She Responded
She did what an average girl does to an unknown person she finds on the internet. She didn't want to take any risks. He wasn't her friend or someone to sit, discuss and resolve things. She didn't wanted to meet him at all.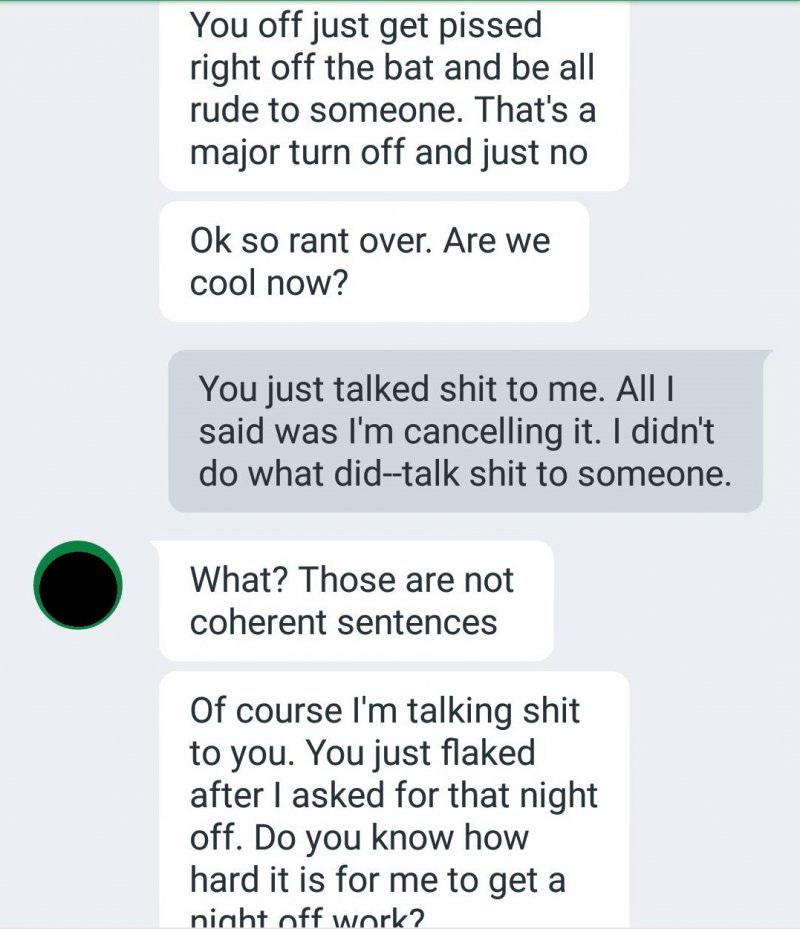 6.He Continued Ranting And She Kept Replying
This dude was in no mood to accept the fact that this girl decided against meeting him personally. He kept trying to convince her. You can understand his frustration from his words. She gave him one big reply, hoping he finds all the answers he wanted.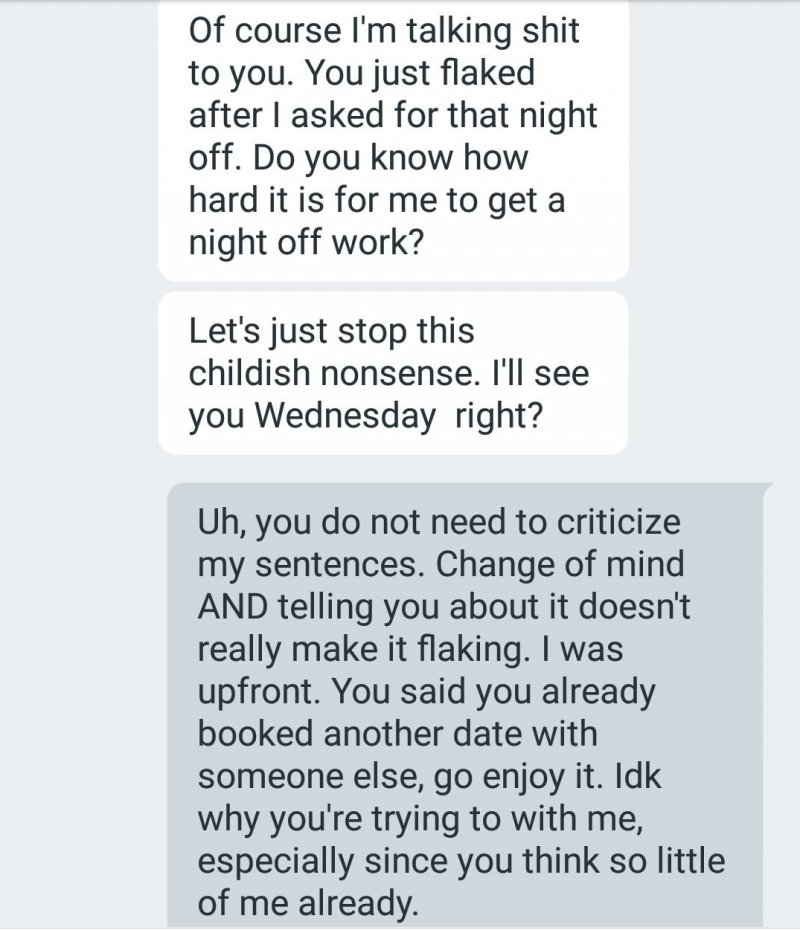 7.His Mom Died?
No one knows whether or not his mom really died. At this point, we think, most people find this man creepy. He sounds very
desperate
.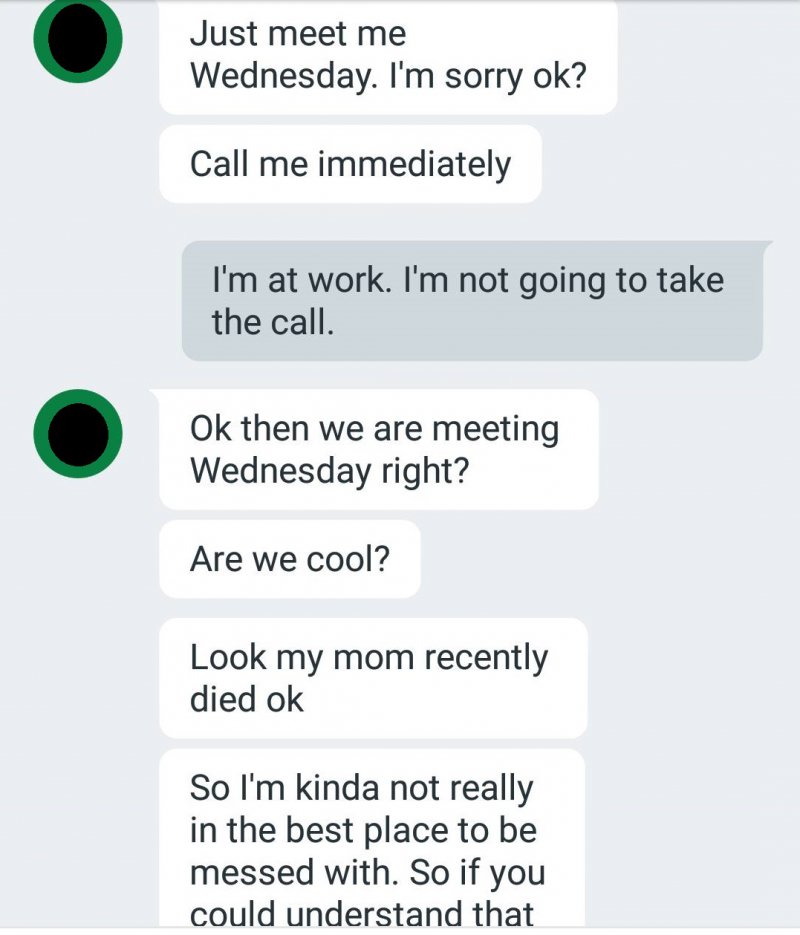 8.He Wouldn't Stop Asking Her To Answer His Call
Men like him are a major turnoff to women. With that kind of mindset and attitude, he is never going to find any good girl to date. The girl, on the other hand, did a right thing by deciding against to meet him. They aren't a good match in the first place, and only God knows how they got matched on Tinder. Any ordinary guy would never speak about sex on a blind date with a girl.
Coming back to the story, the girl didn't really shared what happened next. We guess the guy might have stopped texting her.
Report