15 Top Hunting Games For Mobile
Wednesday, Aug 26, 2020, 7:29 am
Hunting. Many of us may not like the idea of killing an animal in the name of a hobby. However, a few people take immense pride in bringing down wildlife creatures. Unless you are a rich person, there is no way you can become an active trophy hunter. However, if you have a raging urge to become a hunter, there is a way, It is through playing hunting games! That is indeed the best way because you are not physically hurting any animal, but still feel proud of your immaculate shooting skills! Check 15 best top-rated hunting games for mobile.

13.Crossbow Hunter Wild Animals
Get them before they get you! This is another hunting game, but with a twist. The twist is that you need to use a crossbow to take down animals in the forest. As the name of the game suggests, a crossbow is the only weapon you will have in your hands to hunt down dangerous animals like bears, cheetahs, lions, etc. However, you can choose between different kinds of crossbows for better striking capabilities. The hunting game has above 40 highly interesting and engaging levels. The game is free to play. There are no digital items to buy as well. One can play Crossbow Hunter Wild Animals offline.
Game: Crossbow Hunter Wild Animals
Price: Free to Play
Downloads: 100,000 to 500,000
Ratings: 2000+
Average Rating: 4.1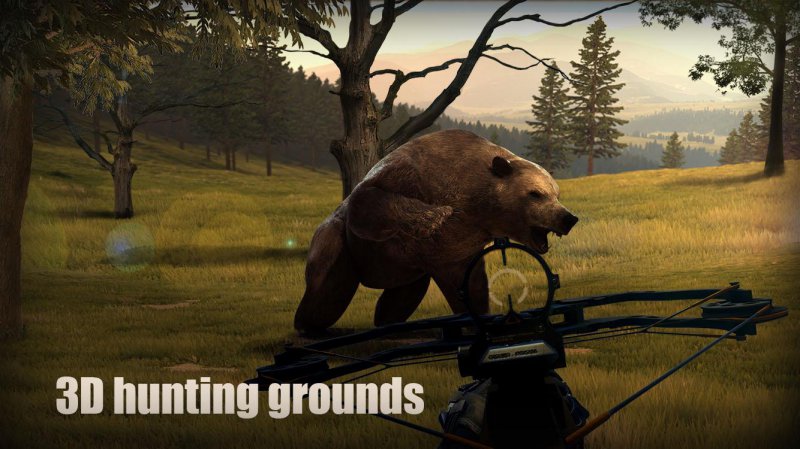 14.Jurassic Hunt 3D
It seems people love hunting dinosaurs! We have yet another dinosaur hunting game here, and it is popular on Google Play and App Store by the name, Jurassic Hunt 3D. The mission-based game would rank on top of the list if we were to rate the games based only on game physics. The graphics are excellent. Gameplay is smooth. Jurassic Hunt 3D has multiple worlds, so one doesn't get bored easily. The game is completely free to play. The only optional digital purchase of the game is ad removal. Jurassic Hunt 3D is one of the top hunting games available in the mobile segment today.
Game: Jurassic Hunt 3D
Price: Free to Play, Optional In-app Purchase
Downloads: 500,000 to 1 Million
Ratings: 8000+
Average Rating: 3.8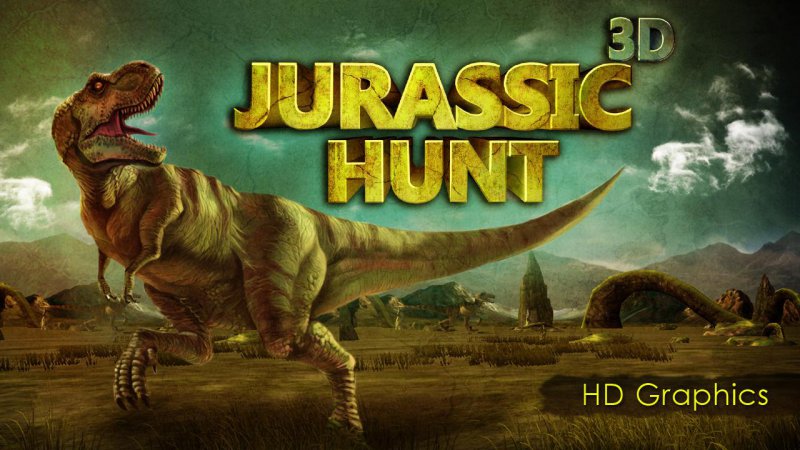 15.Safari Hunting 4 X 4
Hey, do you want to know what a hunting trip to an African country really is like? Try playing this Safari Hunting 4 X 4 hunting game, and you will understand what our rich guys exactly do in African safaris! In the game, you will have the opportunity to explore African wild animal safaris on a luxury SUV. You will have multiple weapons to choose from to kill whatever you feel like killing, be it a lion or an elephant. This is a kind of free world exploration game, so don't expect the game to be challenging. The game graphics are top-notch, and the good news is that Safari Hunting 4 X 4 is free to play!
Game: Safari Hunting 4 X 4
Price: Free to Install and Play
Downloads: 500,000 -to 1 Million
Ratings: 5000+
Average Rating: 4