15 Most Inappropriate Tattoos Ever
Friday, Aug 14, 2020, 11:10 am
Internet is full of inappropriate tattoos. Different people have different opinions on tattoos. Most people like small and creative tattoos. Some like bigger ones. There are people who absolutely hate inking their body, and also don't like the whole concept of tattoos. From a common person's perspective, a tattoo is acceptable as long as it looks good, makes sense and is inked well. People spend so much time to come up with a really great tattoo idea. Some people don't care about others' opinion, and get inappropriate or blatantly sexual tattoos. Here are fifteen most inappropriate tattoos ever found on the internet!

4.Sweet Cheeks
Seems as if this guy likes having his butt cheeks squeezes. With the hands of a woman permanently inked across his gluteus maximus, he is the main squeeze forever, but those hands look like the bride of Frankenstein. Couldn't the designer have made them a little more feminine and youthful.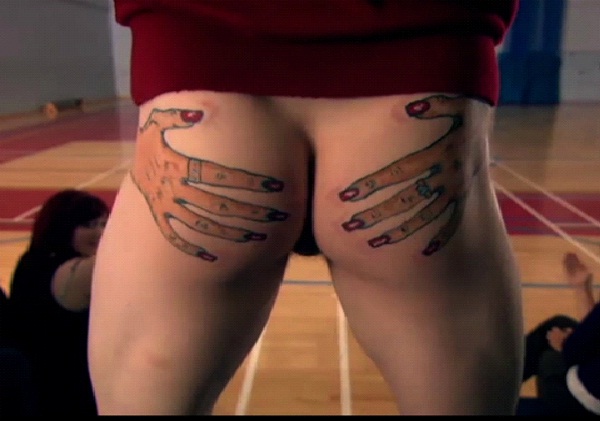 5.MySpace
I bet this guy regrets this tattoo now, and wants to cover it up with FaceBook or Instagram. When does the body become an advertising platform for social media? When someone is stupid enough to believe that anything in the media lasts forever. This is not a riddle, but a strange truth.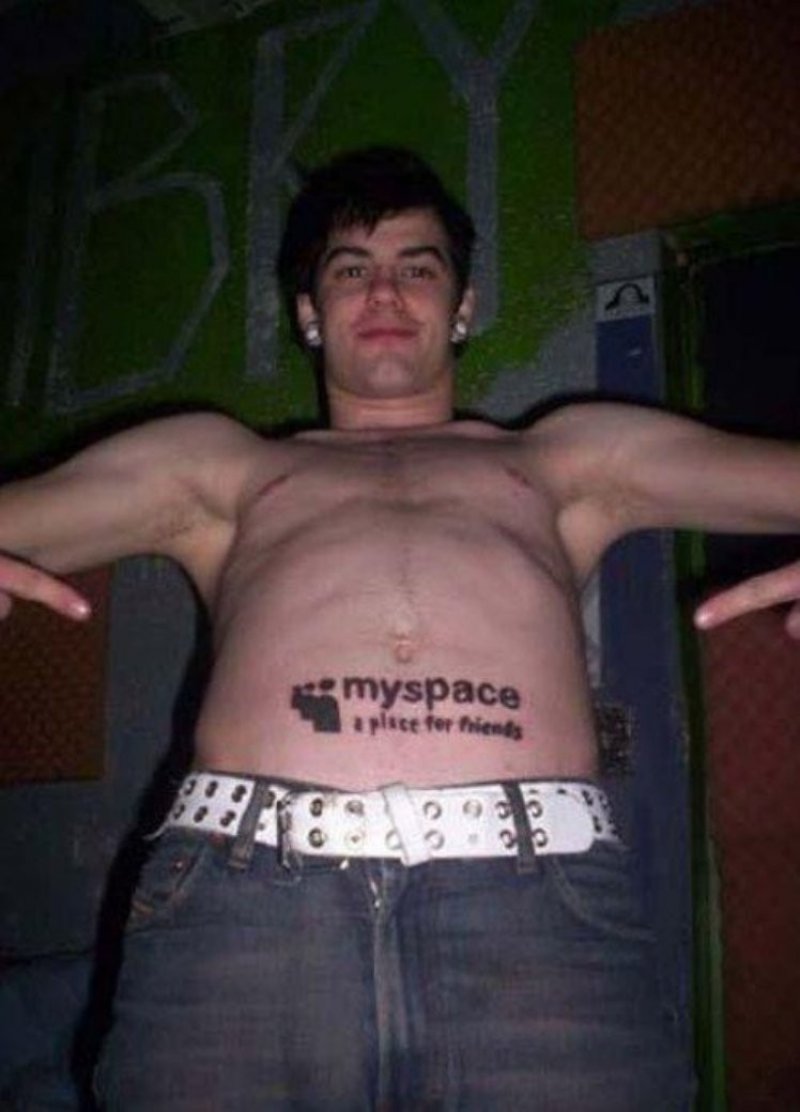 6.Cliche Prom Queen
Usually the prom queen is the pretty and most popular girl. The cliche states that they are also dumb. Well, this girl is proving them right with the
misspelling of her tattoo
that will be with her forever to remind her of her big night. Was it the tattoo artist or the prom queen that got it wrong?