12 Top Fishing Games For Mobile
Friday, Jul 24, 2020, 7:29 am
When you feel bored, and think of installing a new mobile game, you should give fishing games a try. Fishing games are thrilling to play. They are highly addictive. Most of these games are not storage or processor/RAM heavy, which makes them an ideal choice for casual gamers. Because of our clumsy and fast-paced lives, many of us hardly have time to go on leisure fishing tours. That's okay. We at least have these amazing fishing games for mobiles to compensate our inability! If you have never played a fishing game before, we strongly suggest you to try one! To help you choose the best, we have listed 12 top fishing games for Android and iOS.

4.Fishing Mania 3D
Feature-rich games are fun to play. However, they are bulky and complicated. You have multiple levels to complete. You need to focus on many things. Coins. Cash. Lives. Packs. Boosts. What not! Fishing Mania 3D is for those people who love simple and casual games. It has about 50 levels to complete. There are 10+ beautiful and realistic locations and plenty of fish to catch. Your only goal is to catch as many fish as you can, and unlock levels as you progress forward. With a size of 16 MB, Fishing Mania 3D is one of the lightest fishing games on the topic. Please note that this game is not available on App Store for download.
Game: Fishing Mania 3D
Price: Free to Install, Optional In-app Purchases
Downloads: 5 Million to 10 Million
Reviews: 142,200+
Average Rating: 4.2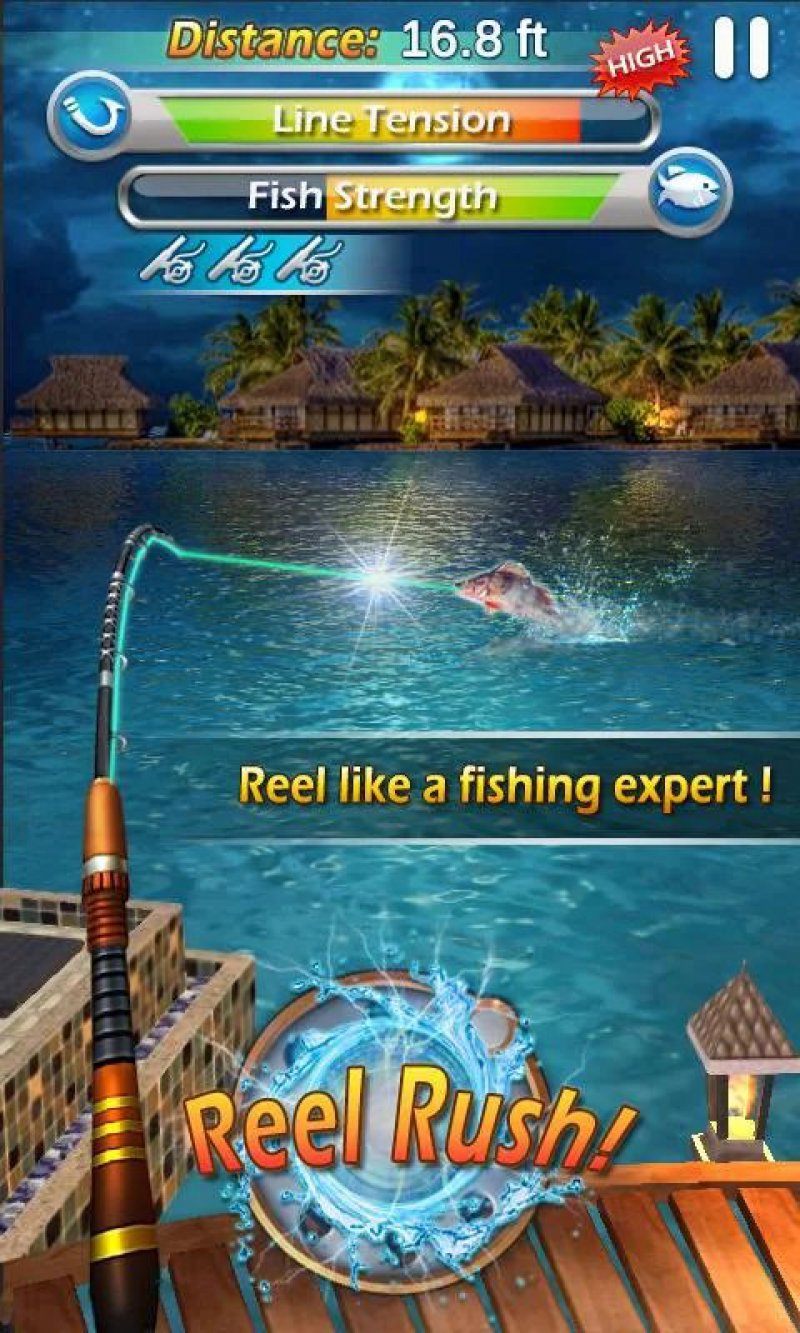 5.Let's Fish: Sport Fishing Game
Let's Fish: Sport Fishing Game is another big one in the fishing game genre. It has about 40 breathtaking locations to explore. This game boasts over 400 different species of fish. That is indeed a massive number. The 400+ types of fish make sure that you don't get bored of the game easily. No matter how many fish you catch, you still have those rare and exotic fish species hiding in the water! This game has photorealistic graphics. The game locations look incredibly realistic. Let's Fish: Sport Fishing Game is available only for Android users.
Game: Let's Fish: Sport Fishing Game
Price: Free to Install and Play, Optional In-app Purchases
Downloads: 10 Million to 50 Million
Review: 492,000+
Average Rating: 4.4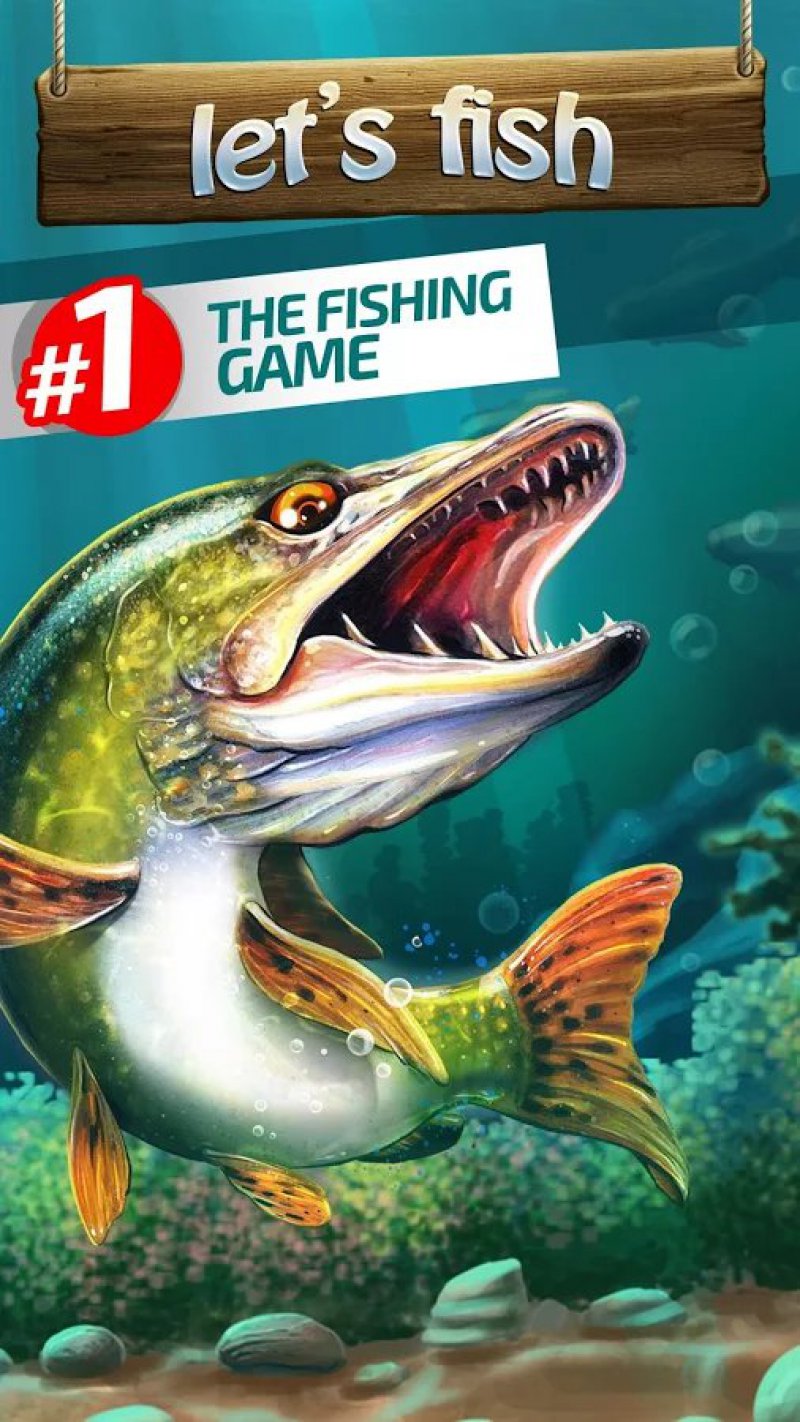 6.Fishing Break
Take a break from your chaotic life with this highly addictive fishing game, Fishing Break! It is a very simple game with no extravagant graphics. The 2D cartoonish game has excellent gameplay, which is the main reason why many people have liked it despite its mediocre graphics. This is a level-based game. Fishing Break has 22 fishing spots spread across eight in-game worlds. There are over 200 species of fish in Fishing Break, including eels and sharks. If you like playing simple casual games, then Fishing Break is your game!
Game: Fishing Break
Price: Free to Install and Play, Optional In-app Purchases
Downloads: 1 Million to 5 Million
Reviews: 16,600+
Average Rating: 4.4