12 Top Fishing Games For Mobile
Monday, May 11, 2020, 7:29 am
When you feel bored, and think of installing a new mobile game, you should give fishing games a try. Fishing games are thrilling to play. They are highly addictive. Most of these games are not storage or processor/RAM heavy, which makes them an ideal choice for casual gamers. Because of our clumsy and fast-paced lives, many of us hardly have time to go on leisure fishing tours. That's okay. We at least have these amazing fishing games for mobiles to compensate our inability! If you have never played a fishing game before, we strongly suggest you to try one! To help you choose the best, we have listed 12 top fishing games for Android and iOS.

7.Bass Fishing 3D
Bass Fishing 3D is yet another fishing game, but it differs a lot from the other entries on the list when it comes to gameplay. In the game, you go on a fishing tour to catch bass fishes on your motorboat. Yes, a boat you can ride! It is indeed an exciting feature, but that doesn't make this game one of the best on the topic. The game graphics are mediocre. The visuals are reminiscent of 90s games. Many players have been complaining that this game has too many ads. Despite all the negativity surrounding it, Bass Fishing 3D is still one of the biggest fishing games for mobile with over 5 million downloads.
Game: Bass Fighting 3D
Price: Free to Install and Play, Optional In-app Purchases
Downloads: 5 Million to 10 Million
Reviews: 77,000+
Average Rating: 4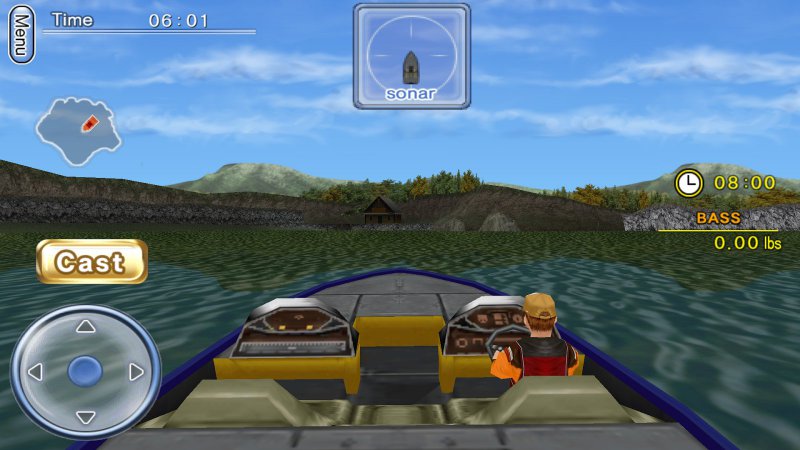 8.Big Sport Fishing 3D
The unique feature of this game is its panoramic view, which is triggered by phone's movement. When you move your phone left to right or vice versa, the game scene changes. In fact, the whole game is driven by body moments. To cast the hook, you need to flick your wrist. Big Sport Fishing 3D is just a leisure game. It isn't that challenging. The only reason why we added this game to the list is its unique gameplay. Nonetheless, it is a good game to kill some free time. Guess what. More than 10 million people have downloaded the game. Over 75,000 people have left a reasonably good rating for it.
Game: Big Sport Fishing 3D
Price: Free to Download and Play, Optional In-app Purchases
Downloads: 10 Million to 50 Million
Reviews: 75,000+
Average Rating: 4.1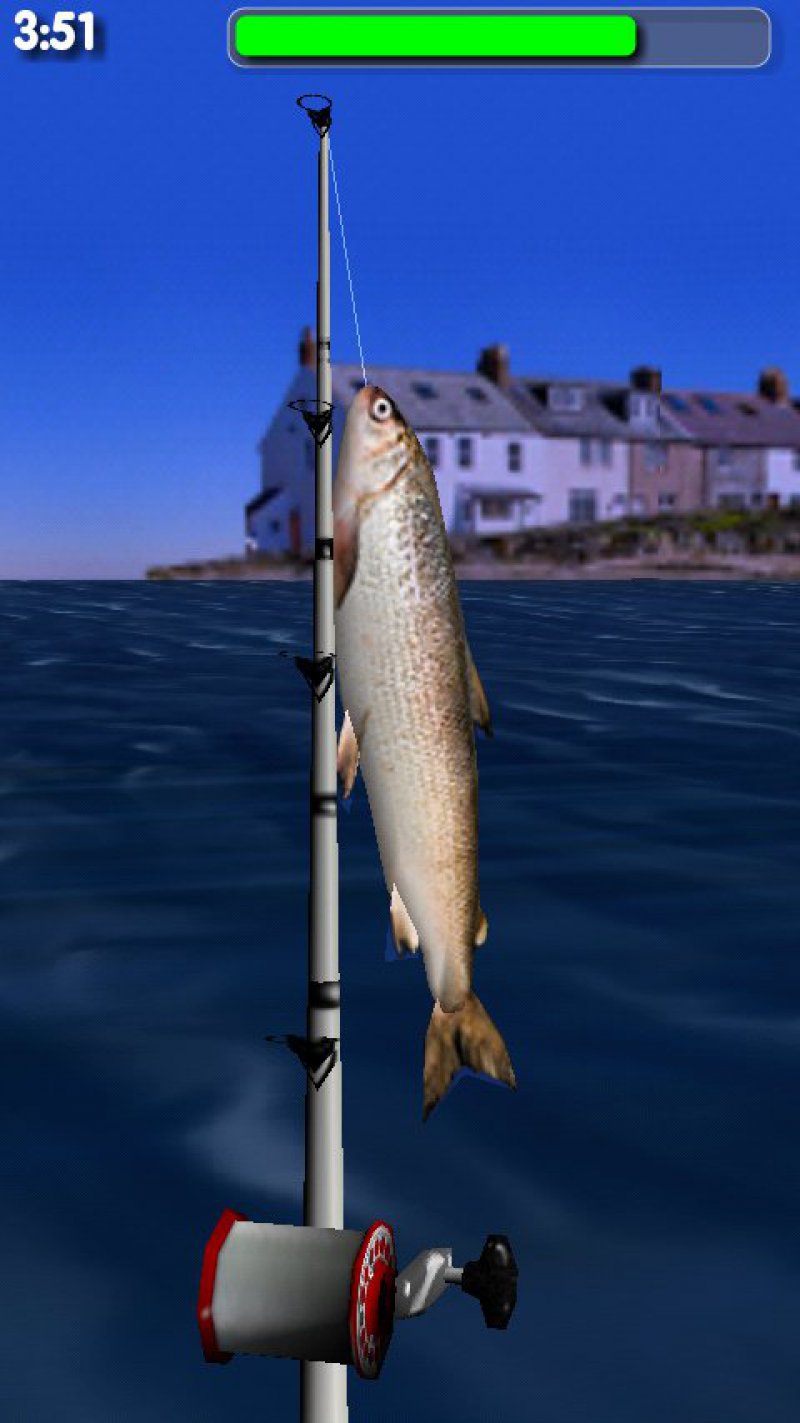 9.Super Dynamite Fishing
Super Dynamite Fishing game is loosely based on blast fishing technique. As you may know, blast fishing is a hunting technique where people throw explosives such as dynamites in water, targeting big schools of fish. The explosion kills or stuns thousands of fishes, allowing fishermen to collect them. The central character of this game drops dynamites on fishes to kill them. Why always use fishing rods?! If you want to fish a little different from usual, this game is right for you. Super Dynamite Fishing gameplay is excellent. Though the graphics don't look closer to reality, they are impressive and neatly drawn.
Game: Super Dynamite Fishing
Price: Free to Install and Play, Optional In-app Purchases
Downloads: 1 Million to 5 Million
Reviews: 95,000+
Average Rating: 4.5