Amazing Sunburn Art
Saturday, Aug 14, 2021, 3:51 pm
13.A Sucker Born Every Minute
We've all heard of people make money using their bodies for advertising, but this is ridiculous. At first glance we might think this guy is suffering from low self esteem, that is, until we see the arrow pointing to his derriere. Lesson here? Don't let your friends apply your sunblock.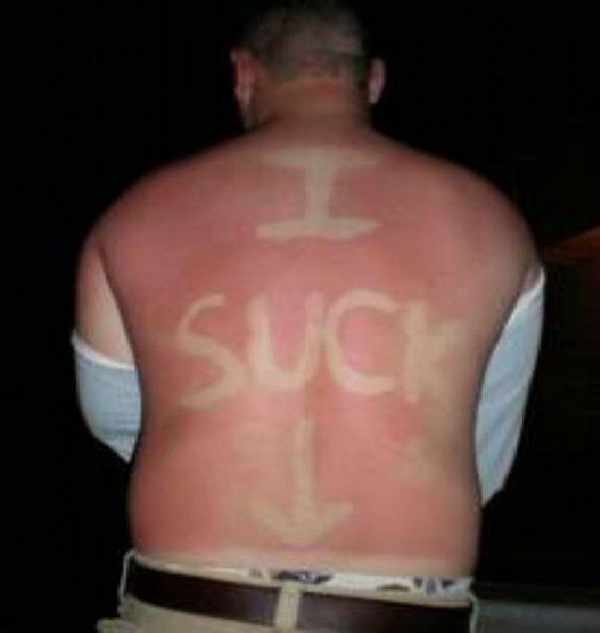 14.Is that a mushroom?
This piece of sun art might be a reminder to eat your vegetables, or an arrow pointing up, or ... well ... just use your imagination. But, whatever it is, someone played a cruel joke on this guy, and it looks like it's going to last longer than a one night stand.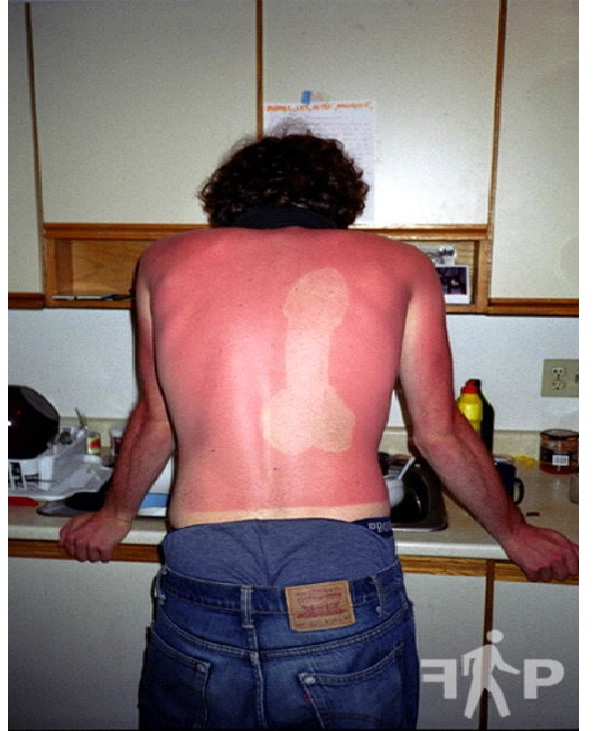 15.East or West?
East, west, north, south? This guy looks like he was getting some lovin' while sunbathing. Now, until that love fades, or at least his sunburn does, he has a lasting memory. Hopefully it's a good memory. So for now, if anyone asks for something, he can point with his belly.