18 Hilarious Beach Fails That Will Make You Laugh Out Loud
Friday, Mar 26, 2021, 4:34 pm
Beaches are the best summer vacation spots; we all love to visit them. The day summer starts, people start visiting beaches for various activities. With so many people, it's sure to bring a lot of fails with it because stupid and funny people are everywhere. Here are 18 photos of hilarious beach fails ever.
7.Need More Shade
When you don't have anything to protect you from the sun, just use your underwear. Sometimes you have to be resourceful and use what you've got. The person could have used the cloths they were laying on for protection, but that would make too much sense. Sadly, this person decided to use their stained underwear as shade. With any luck they picked up some detergent and stain remover on their way home.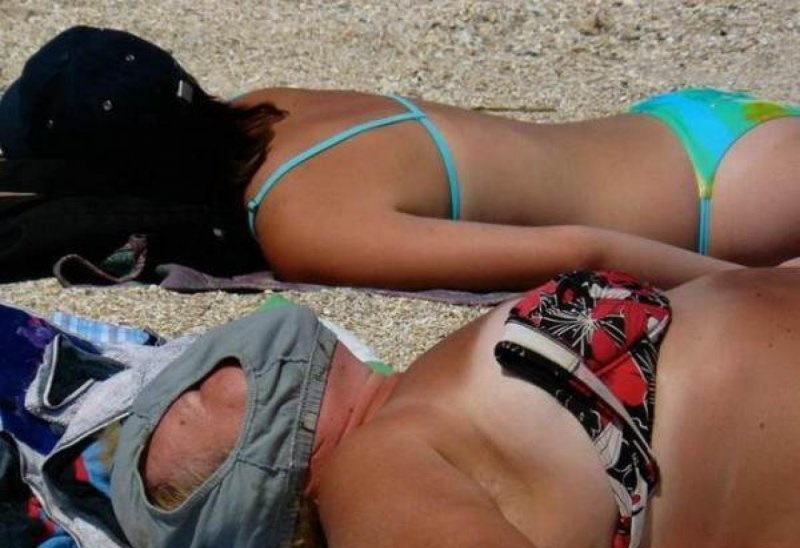 8.Surprise Wedding Guest
The problem with a beach wedding is that not everyone is going to come dressed for the occasion. The woman in the background, who is more than likely a passerby, is clearly a care-free individual. She sees there's a wedding going on and still decides to pass by in all her topless glory. There's nothing wrong with loving the skin you're in, but this was neither the time nor the place to be topless. Then again, even if it was a topless beach, I doubt anyone would want to see what's behind that black bar.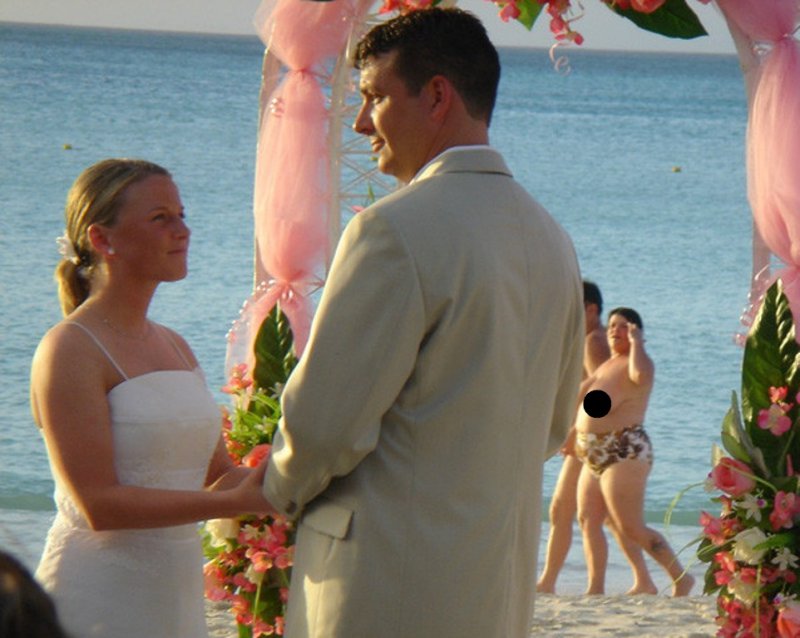 9.Face Plant
This girl hit the ground running, literally. It's standard to see people running around the beach. However, this young girl somehow leaped head first into the sand and ended up with part of her head buried. The funny part is that the people around her seem to be unmoved by her predicament.