18 Hilarious Beach Fails That Will Make You Laugh Out Loud
Friday, Mar 26, 2021, 4:34 pm
Beaches are the best summer vacation spots; we all love to visit them. The day summer starts, people start visiting beaches for various activities. With so many people, it's sure to bring a lot of fails with it because stupid and funny people are everywhere. Here are 18 photos of hilarious beach fails ever.
13.Sunscreen is not Her Friend
If your skin starts looking like leather, the beach is the last place you need to be. Wrinkles do come with age, but this woman's skin is so badly burnt that she should be hiding from the sun at all costs. The least she could have done was wear a t-shirt or invest in an umbrella to protect her from the sun.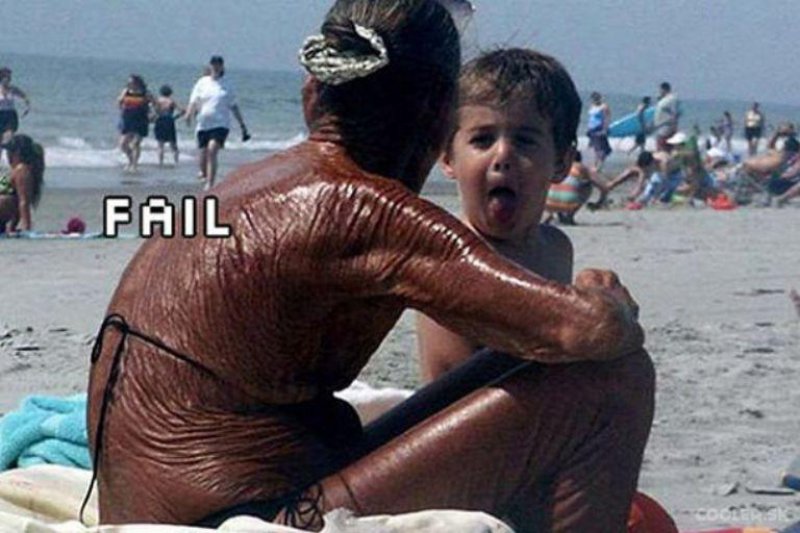 14.This Crazy Photo
If you love reading books at a beach, you better check and see how the cover photos of books look like. You don't want to be featured on viral pictures websites, unknowingly giving a pose like this to a stranger on the beach! This picture is probably one of the best beach fail pictures we have ever seen.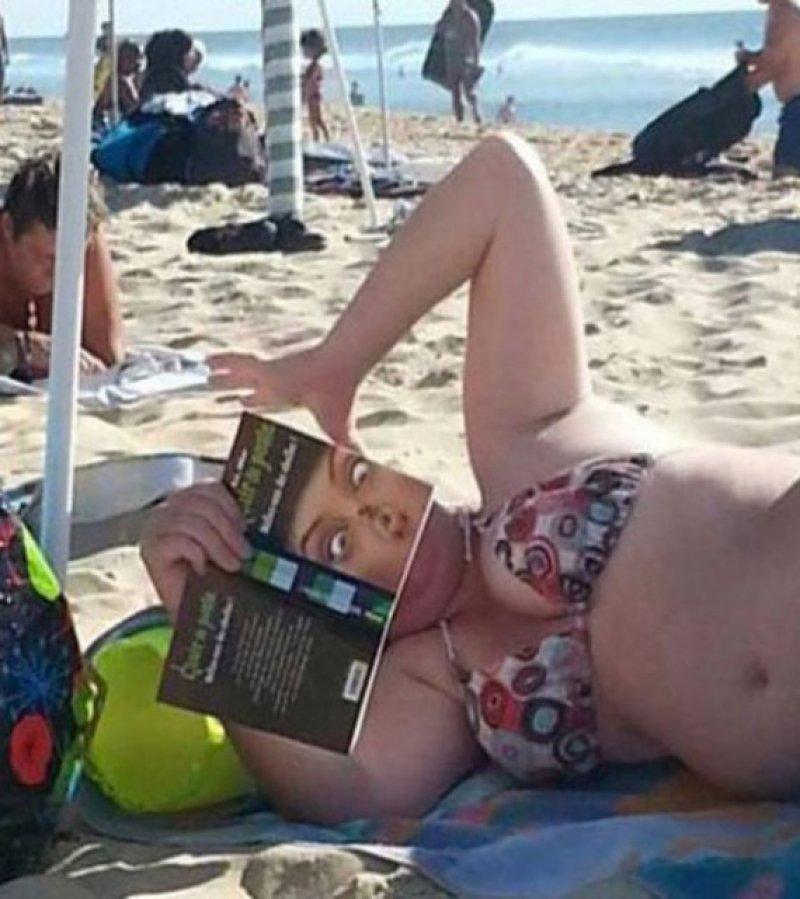 15.Too Lazy To Jump
There's always that one friend who dares to be different. These eight girls planned to leap at the same time for the picture. Sadly, the girl on the right missed the memo. Maybe she wasn't ready to jump, or maybe the extra baggage she's carrying prevented her from getting off the ground.