18 Hilarious Beach Fails That Will Make You Laugh Out Loud
Friday, Mar 26, 2021, 4:34 pm
Beaches are the best summer vacation spots; we all love to visit them. The day summer starts, people start visiting beaches for various activities. With so many people, it's sure to bring a lot of fails with it because stupid and funny people are everywhere. Here are 18 photos of hilarious beach fails ever.
16.Hilarious lady
On first look, It looks like she went to the beach during wrong time of the month, But if you look at the whole situation, It does look like she is just being funny here by adding some red color liquid flowing as if a wave struck her right on her belly but the look on her face says she is pranking people around. Often times we get to see hilarious people like her on beach or parks. But if she was really on her periods then she's nailing the situation.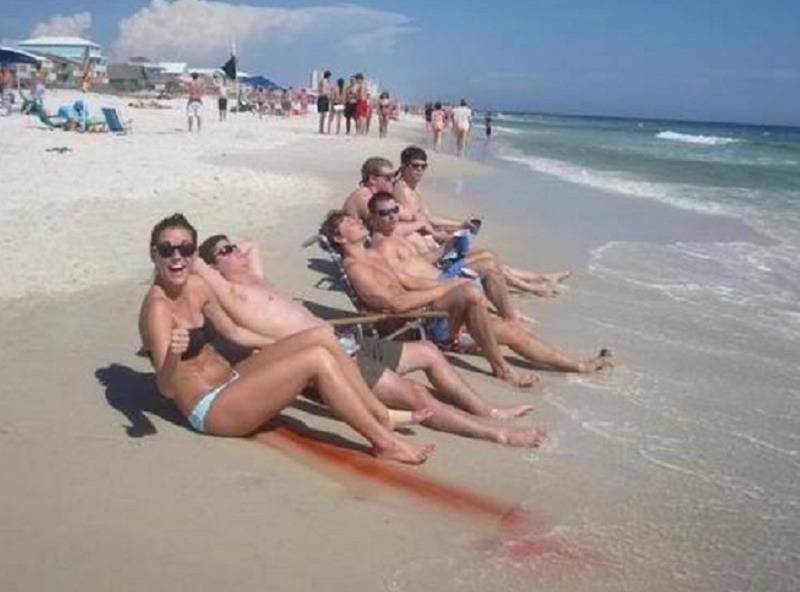 17.Wrong place to make love
Some people believe the whole world is like their bedroom, The moment they feel horny, they start doing things which shouldn't be done in public. There can be children around them but they don't give damn about it. This is the reason why we so many stupid laws being enforced around the world for people who are too dumb to realize what they are doing is wrong.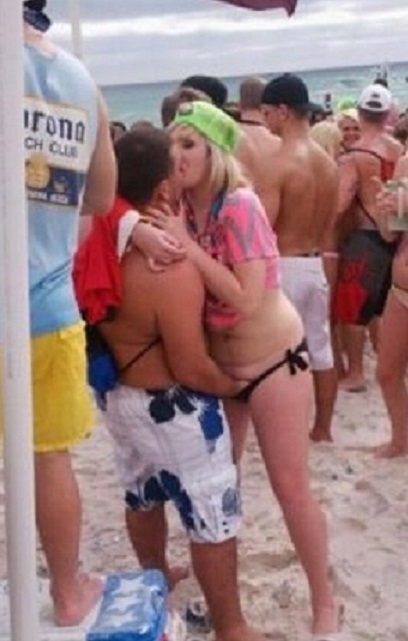 18.Girl with a fancy surfboard
Some people love getting attention in public by doing something really absurd or bringing in something that grabs attention from common public. We aren't saying it's wrong to do that but there should be a limit to such things. The girl here proudly takes her penis shaped surfboard out on the waves to bone the ocean :D