15 Tinder Horror Stories That Will Give You Nightmares
Sunday, Jan 3, 2021, 4:48 pm
Online dating apps like Tinder have grown to become a primary source for scouting potential partners. Not only do the apps save time, but also help people to turn down anyone who they don't like without getting into the sensitive. They are good. On a bad day, they can give you nightmares too. You never know who you are meeting until you meet them. Here are fifteen online dating horror stories that nearly made people think not to date again!

7.It's Indeed the Worst Date Ever
En route to the Worst Date Ever, this guy texted me from the burrito place we were meeting, to tell me he'd already ordered me the salad. I repeat: SALAD. At a burrito place. Also, was this the past? Was I now incapable of placing my own food order? Anyway… After arriving – with my salad ready, beside his plate of tacos – he spent the next half an hour telling me about his model ex-girlfriend and how passionate their 'breakup sex' had been…last weekend. The final straw was – even after telling him I wasn't a big fan of smoking – he literally asked a stranger for cigarettes and then chain smoked them beside me.
-HarveyGonzales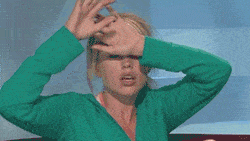 8.He Was an Honest Guy Though!
I met this guy on tinder and we had a couple really fun dates. I was pretty into him, so on our third date, I decided I wanted to have sex with him. He took me out for a really nice date and then he invited me back to his place for a glass of wine. One thing led to another and we started making out on his couch, fully clothed. But this lasted FOREVER. I was ready to go, if you know what I mean... I didn't want to make out the whole night. So I decided to take matters into my own hands and I took off all of my clothes. Then he sits up, still fully clothed, and looks at me, and says, "I can't have sex with you, I have a STD." Possibly most awkward moment of my life. I tried to be super nice about it, but I promptly got dressed and left.
-businesskat22

9.She is Very Tall... Very, Very Tall!
Matched with a girl, and she was quite pretty in the face. All of her pictures were mostly of just her face/upper body, but I didn't pay any mind. She initiated the conversation, and she was immediately in to hooking up, so of course I invited her over. She gets there and I answer the door, and turns out she was about 6'5". I am 5'8" on a good day. I let out an audible "Holy Shit" and she picked me up and carried me to the bedroom like a baby. No regrets.
-MacJabroniAndCheese