15 Tinder Horror Stories That Will Give You Nightmares
Sunday, Jan 3, 2021, 4:48 pm
Online dating apps like Tinder have grown to become a primary source for scouting potential partners. Not only do the apps save time, but also help people to turn down anyone who they don't like without getting into the sensitive. They are good. On a bad day, they can give you nightmares too. You never know who you are meeting until you meet them. Here are fifteen online dating horror stories that nearly made people think not to date again!

10.The Sudden Realization
Probably not as bad as some of the others I read on here, but I thought I was really hitting it off with a guy I met on Tinder - until a few dates later, when he broke down crying in the middle of a heated makeout session telling me he thought he might be gay...
-lmu3

11.A Truly Horror Story
So my brother met a chick on tinder. Took her on a date, ended up bringing her home for night and then that was that. A few weeks later my mother went to the backyard and noticed the door to her camper was open. There was a bunch of clothes and a pair of faux uggs boots that belonged to this chick. Turns out she had been sneaking into the camper at night and sleeping there and doing drugs. My brother had no idea of this, and my mom called the cops immediately and it turns out the chick had a warrant out for her arrest. She's still in jail.
-georgeuh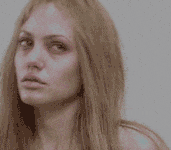 12.Oh, the Poor Guy
I asked a girl I liked out to a concert and offered for her to bring a friend because my sister had given me six tickets she received for working at the venue. She brought a tinder date. Needless to say I was pretty fucking bummed out.
-Ethanacho