Worst Wedding Dresses
Monday, Aug 31, 2020, 9:18 pm
16.The Pineapple dress
This might be a dress which a pineapple lover might approve. Jokes apart, This dress is straight away stupid for any event except costume parties. How can you show up at your wedding dressed as a pineapple looking clown? Am i the only one who thinks fashion industry has gone really wild these years?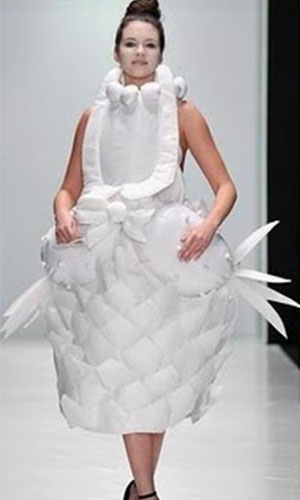 17.Glow in the Dark Wedding dress
This dress might not be as worst as others but still why will a bride want a glow in the dark dress in the first place? Is she marrying in a church/beach where there is no power? Not to forget the insects the dress will attract when you are in an open area. Anyways, I let you to decide whether this sounds like a nice idea or not.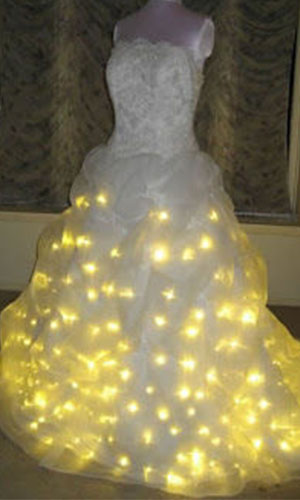 18.Pinky heart shaped dress
I am finding it even hard to conclude that it's actually a wedding dress, I mean It's really messed up. Why do people like to experiment with everything they wear? Can't we keep an event like wedding simple and traditional without trying to make it extraordinary to end up making it worst memory of our life?