Worst Wedding Dresses
Monday, Aug 31, 2020, 9:18 pm
13.Paintball wedding dress
What could be better for the bride who is several inches taller than her groom than a dress that's been splattered with paint? Not just any paint, but paint that has been specially crafted by... oh, who am I kidding it's just any paint. The look of regret on her face says it all.
14.stripper wedding dress
I suppose women who work in the pole dancing industry have to get married in something, so why not this? Here's why not: There's just way too much. Too much cleavage. Too much lace. Too much of whatever that is she's dragging behind her. Too much of everything except restraint.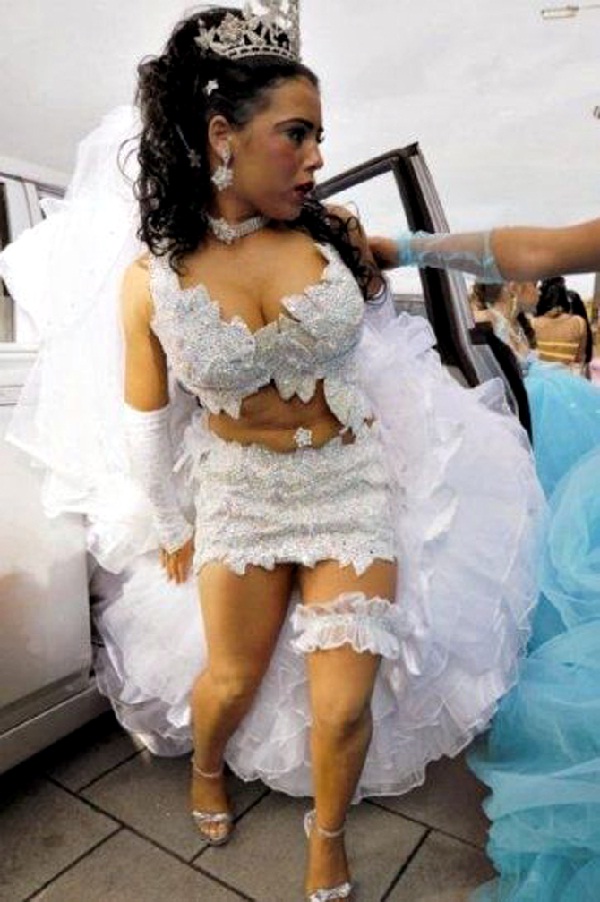 15.A nightmare
This is an easy and obvious one. So horrendous that even a straight man like myself can see things have gone disastrously wrong for this woman and the man who has foolishly chosen to wed her. Let's just hope that nothing catches on fire with her gown because it may take hours for her to escape.