15 People Reveal Why They Had To Stop In The Middle Of Having Sex
Saturday, Feb 27, 2021, 4:59 pm
When we are busy enjoying some sexy moments, we hardly care about the things that are going on around us (unless doing something we shouldn't). At times, we have to stop sex in the middle for weird, awkward or just some random reason. Here are fifteen funny stories shared by people about why they had to stop the 'act' in the middle! Distractions… distractions everywhere!

4.Reason Not to Let Pets Play on Bed During The Act
My girlfriend's dog licked my asshole. Got all the way in. Insta lose-a-boner!

5.This Little Disturbance
Her two-year-old son suddenly said mommy from right next to the bed.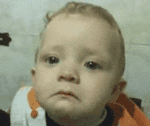 6.Worst Place to Find a Cockroach
A cockroach scampered across the booty.