15 Amputees With Awesome Sense Of Humor
Tuesday, Jul 21, 2015, 5:06 pm
Losing a part of a body because of an accident or a disease is a terrible thing. People who are physically challenged from their birth or childhood are quite used to their situation, but people who lose a body part because of an unfortunate incident take years to come over. Some people, however, see a positive side in everything. Here are fifteen such awesome amputees who tell the world what they really are. The images are funny, but remember those amputees may not be inviting everyone in the world to laugh at their photos.

4.This Lego Leg
This lady knows she can find no stronger or no better prosthetic leg than one that was made with Lego pieces. This is beautiful. We hope she liked her Lego leg. That's one way to keep yourself busy and entertaining.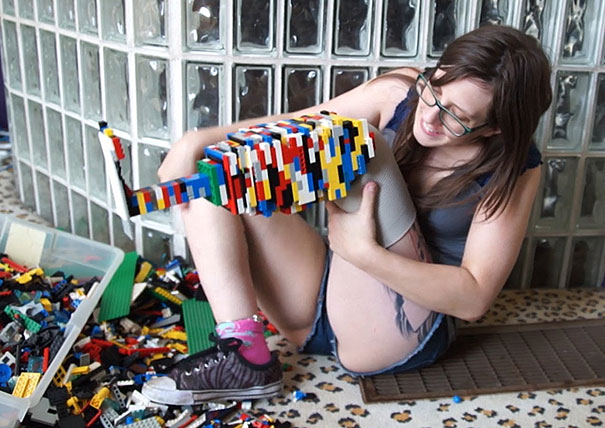 5.Trolling Kids on Beach
No one knows better than him what's sense of humor is. This amputee man is trolling kids on the beach, in the best way possible. Those kids are confused! We bet many of us will be thanking ourselves for not being in that place watching this amputee man doing this scary prank.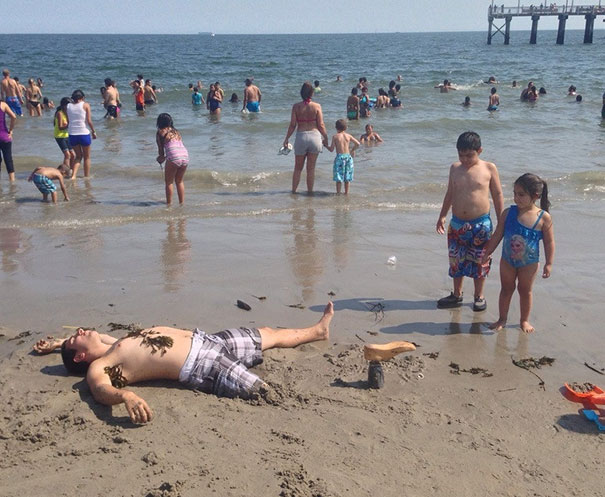 6.One Giant Finger
This guy knows how to make people around smile without even uttering a word out. This amputee who lost his wrist drew a nail on his hand, which made his hand look like a giant finger. This is some creativity! That's one big and powerful finger out there!