15 Most Awkward Public Transport Pictures
Saturday, Aug 14, 2021, 3:48 pm
There are two kinds of people living on this planet. One always does the awkward, while the other simply watches awkward things in wonder. We see those awkward people doing all sorts of bizarre things here and there. If you are a public transport commuter, you are sure to witness those awkward moments at least once in a while. Here are fifteen most awkward public transport pictures that make you laugh.

4.Hang There Like Spider Man Until It's Payday Again
This is exactly how you travel when you run out of money! This way you don't need to pay for a ticket, or pay fine to authorities when they catch you while travelling without a ticket. You might not believe but there are people who travel like this on airplanes, hiding in wheel storage compartments!
Google
it, if you don't believe!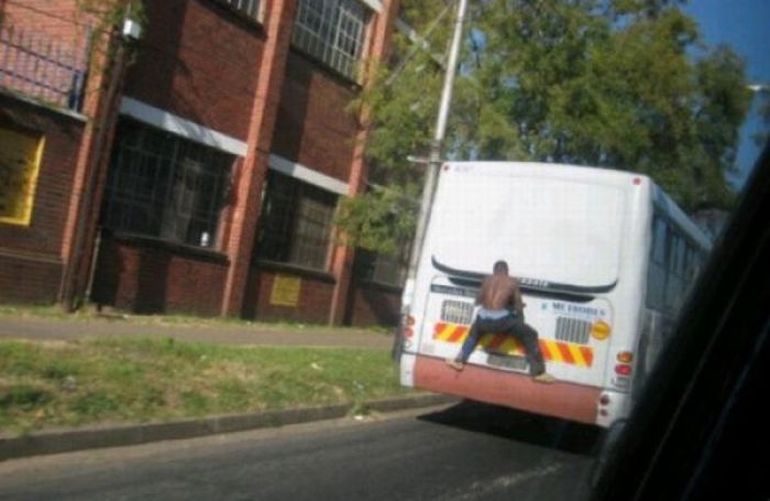 5.When the Whole World Works Against You, Including Lifeless Buses!
Have you ever been so unlucky in your life that your head was caught between bus doors? This unfortunate incident, as you are seeing from the image, was happened in
China
. This Chinese lady had her head stuck in between two doors of a bus. The other passengers saved her by alerting bus driver quickly.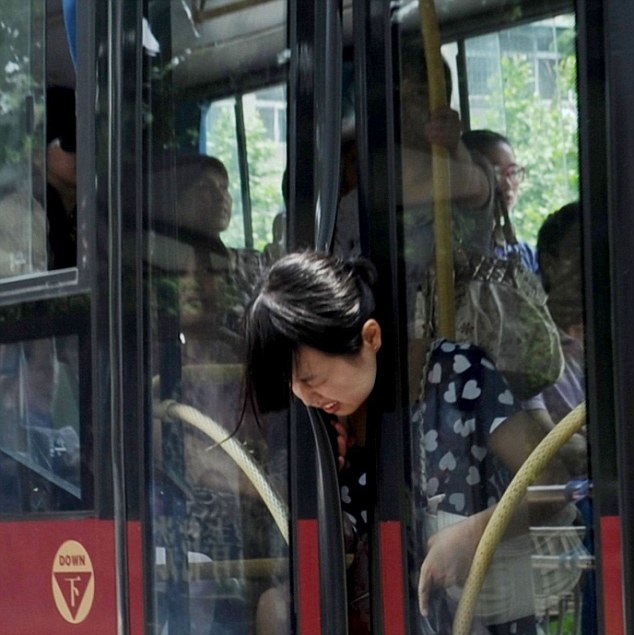 6.Fox Spotted in a Metro Train
Isn't that really an interesting fox that looks like a human? Well, this is yet another funny and bizarre public transport picture that will surely make you question the sanity of human beings! This man, who dressed himself to look like a fox, was spotted in a public train. He stood there like everything was fine and absolutely normal.