15 People Who Had The Perfect Shirt For The Moment
Saturday, Aug 14, 2021, 1:14 pm
From celebrities to sport stars, television shows to brands, we love and like many things. Some of us do take this 'fanism' little too serious, wearing those cool tee shirts and all. Here are fifteen people who were found dressed in a right shirt at the right moment. And yes, meeting their heroes was a great moment for them. Their tee shirts made the moment perfect. Some of these are so hilarious.

4.George Takei With His Fan
Star Trek fans would absolutely love to have a photograph with 'Hikaru Sulu' on any given day. This fan of Star Trek met George Takei exactly on the day when he wore a tee with George Takei photo printed on it. Anyone who knows him doesn't need an introduction to his famous catch phrase 'oh my'!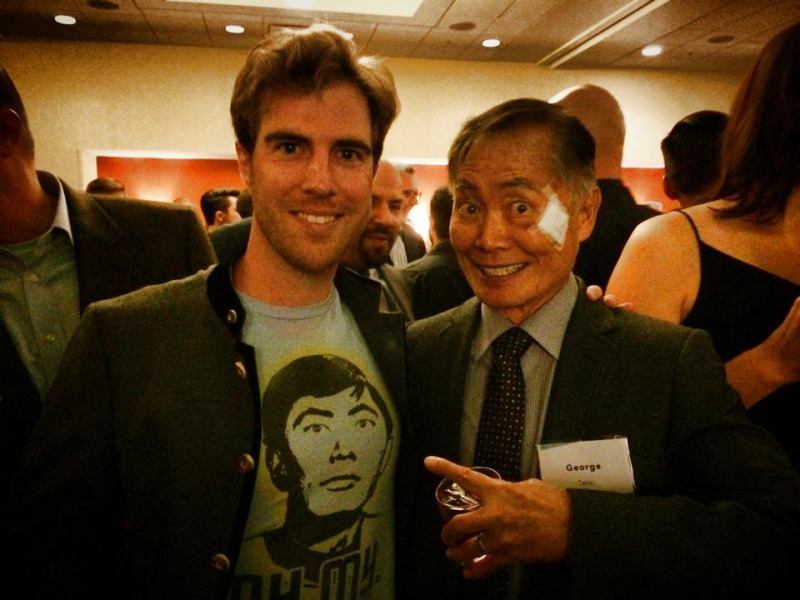 5.Steven Spielberg with His Fan
This incident happened at 2011 San Diego Comic Con International, where Steven Spielberg and film maker Peter Jackson were participating in a question and answer session. Steven Spielberg spotted this guy who wearing a tee that read: 'If possible I would love to meet Steven Spielberg just to shake his hand and say thank you very much'. He called him on stage, and made his fan's little wish come true.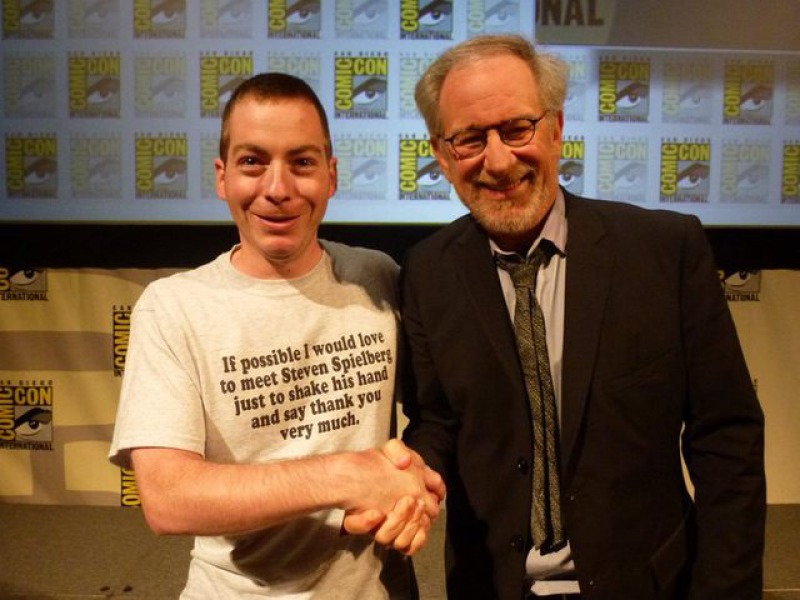 6.This Time Ron Swanson
Ron Swanson doesn't seem to be too excited about that tee shirt. Imagine someone printing a picture of your face on their tee shirt and walking around the streets. Won't you find that awkward? And yes, being a celebrity has its own downsides. Nonetheless, we have a lucky fan here who managed to take a photograph with Ron Swanson.