12 Celebrities Who Were Once A Porn Star
Tuesday, Aug 25, 2020, 1:38 pm
Porn and mainstream entertainment industries are closely related. The difference between a porn star and a movie star is that you see a porn star with clothes for few hours and a movie star without clothes for a few minutes! We are just kidding. Both porn stars and mainstream actors entertain people, and they deserve our respect for whatever they do. Thanks to the internet and democratization of porn, people these days recognize porn stars as much as they acknowledge the Hollywood idols. Let's not talk about those famous porn stars, but quickly have a look at the 12 famous Hollywood celebrities who were once a
Hottest Pornstar
! Brace yourself to find some shocking names on the list!
4.Jaimee Foxworth - Judy Winslow Family Matters
Jaimee Foxworth was a notable child actress when she played Judy Winslow's role in the TV show, Family Matters. Judy Winslow is the little sister of Laura Winslow on the show. As Steve Urkel character was gaining a lot of popularity, the show producers reduced Judy's role drastically, ultimately writing her off from the TV series permanently. Seven years later, the little Jaimee Foxworth transformed into a pornographic actress as she failed to find good roles. She had
battled drug addiction
and severe financial crisis before she decided to act in a porn movie. She acted in numerous adult films with a stage name, "Crave." Media covered her story extensively.
5.Arnold Schwarzenegger
Mr. Muscle Man himself posed nude for the gay magazine, After Dark as well as the perverted Robert Mapplethorpe. Known for his bodybuilding, before he became a serious actor, Arnold wasn't afraid to blur the lines, claiming that just because he had a great body and posed for that magazine, didn't make him, or anyone else, gay.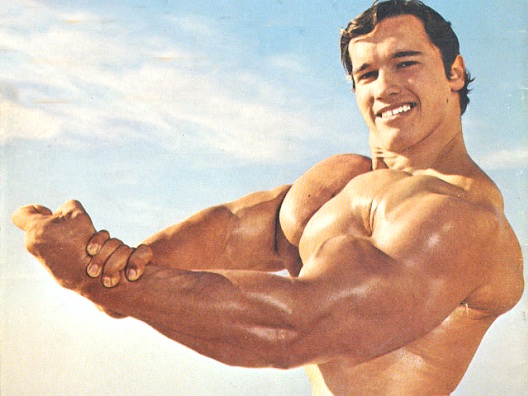 6.Cameron Diaz
A young Cameron Diaz did some softcore porn with some S&M, at the age of 19.thinking she would be posing for some tasteful nude photos. The photographer filmed it, telling her it was just in case he missed any still shots, and then a few years later sold the film to a Russian porn company.