12 Celebrities Who Got Fat
Sunday, Mar 21, 2021, 11:09 am
Obesity is something that troubles many people irrespective of their age, gender, race, and even social or economic status. Gaining pounds is an easy thing, but losing them isn't. Food isn't always the prime culprit in obesity. Several psychological, metabolic, and hormonal disorders make people gain weight very fast. As said earlier, overweight can affect anyone, and celebrities are not an exception. Many of our beloved celebrities had gotten fat even after living a slim and healthy lifestyle for years. If you look at a celebrity diet and exercise regime, you'll be shocked to know how much they have to take care of their weight and diet. Read the weight gain stories of 12 celebrities and find out how and why overweight sabotaged their image.

7.Steven Seagal
Steven Seagal is an American actor and a 7th-degree black belt holder in Aikido (martial art). In fact, Steve is the first foreigner to set up an Aikido training center in Japan. This man is a legendary martial artist, and now he looks like a typical 60-year-old fat family man. Steven Seagal remained healthy and maintained good physique even during his 50s. He is now 64 years old, and we think his overweight has something do with health issues like thyroid dysfunction. Let's hope Steven will be back to good health very soon. Hey, never mess with a 7th-degree black belt holder just because he is fat or old!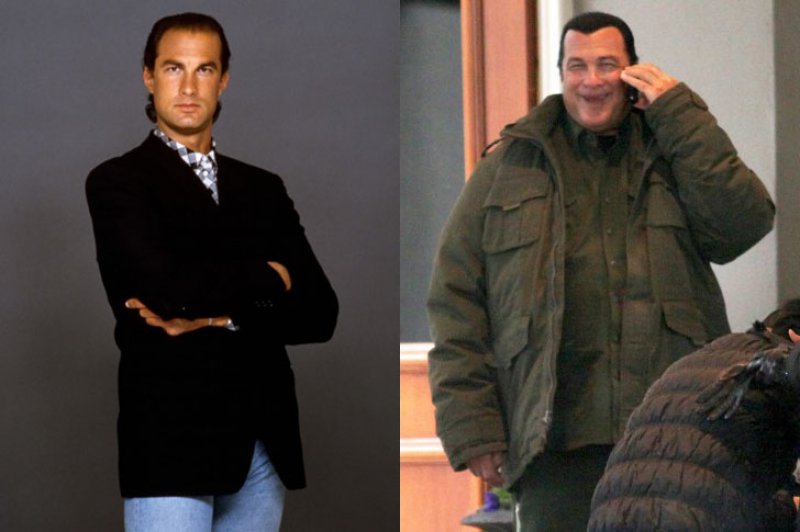 8.Kevin Federline
Kevin Federline puffed up a like balloon after he legally separated from Britney Spears in 2007. He gained a lot of weight that he soon turned unrecognizable. Kevin Federline, an American former rapper, was known for his skinny looks during his younger years. He now looks like a big daddy, and he always blames Britney Spears for his plight. Kevin Federline said in an interview that the divorce with Britney Spears hurt him so badly that he became a couch potato. Kevin now looks a lot better in terms of weight as he seems to be working on it.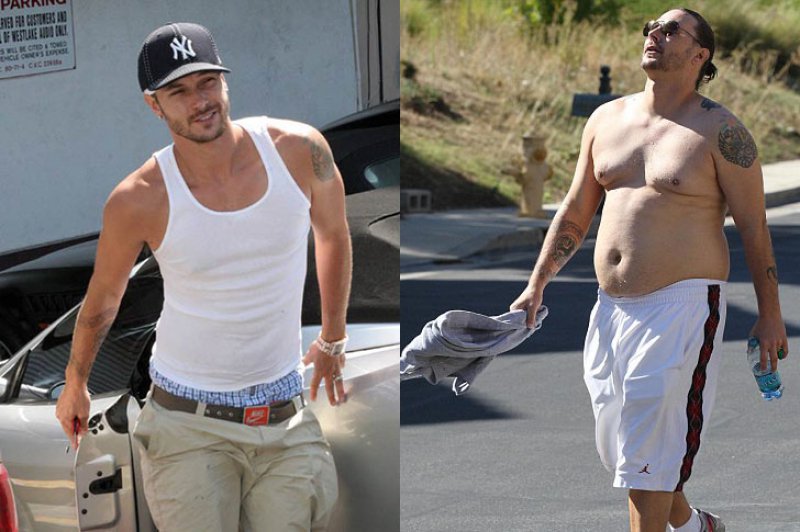 9.John Travolta
The Pulp Fiction star was once known for his sexy looks. John Travolta ruled the 90s with back-to-back blockbuster hits. The 62-year-old legendary American actor seems to be missing the fitness track as he puts up a lot of weight lately. The good thing is that he has been working on his weight issues. Travolta looks a lot better in his recent photos, but the Hollywood star needs to put a lot more effort to regain his lost charisma. Of course, only if he wants to! We know he is a senior man, and we believe he needs to stay fit at least from the health perspective.