12 Celebrities Who Got Fat
Sunday, Mar 21, 2021, 11:09 am
Obesity is something that troubles many people irrespective of their age, gender, race, and even social or economic status. Gaining pounds is an easy thing, but losing them isn't. Food isn't always the prime culprit in obesity. Several psychological, metabolic, and hormonal disorders make people gain weight very fast. As said earlier, overweight can affect anyone, and celebrities are not an exception. Many of our beloved celebrities had gotten fat even after living a slim and healthy lifestyle for years. If you look at a celebrity diet and exercise regime, you'll be shocked to know how much they have to take care of their weight and diet. Read the weight gain stories of 12 celebrities and find out how and why overweight sabotaged their image.

4.Anna Gunn
Anna Gunn, the actress who portrayed Skyler White on the famous AMC TV series, Breaking Bad, has puffed up lately. She had weight issues during the shoot of the show's fourth season. Anna Gunn looks a bit bulky in Season 4, and she linked her weight problems to cortisone medication she had received previously. The notable TV actress said she was ill at that time but didn't talk much about her illness. Apparently, it seems Anna Gunn weight problems have come back haunting her again. Weight gain, when caused by medical conditions, is very tough to handle. Let's hope she takes care of her health in a better way.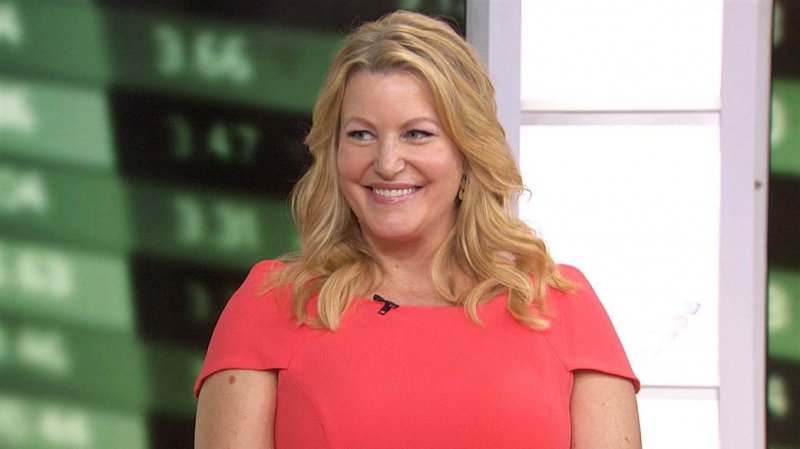 5.Rob Kardashian
Robert Kardashian was once a slim guy who looked like an average American. He now looks nowhere closer to how he used to look during his younger years. Rob Kardashian's case is a prime of example of psychological disorder driven weight gain. This guy became morbidly obese after breaking up with Rita Ora in 2012. He managed to bring his excessive weight under control in the subsequent years, thanks to his new girlfriend, Blac Chyna's efforts. As the couple is now on the verge of a split, the Kardashian family now fears that Rob may fall into the sinkhole of depression once again.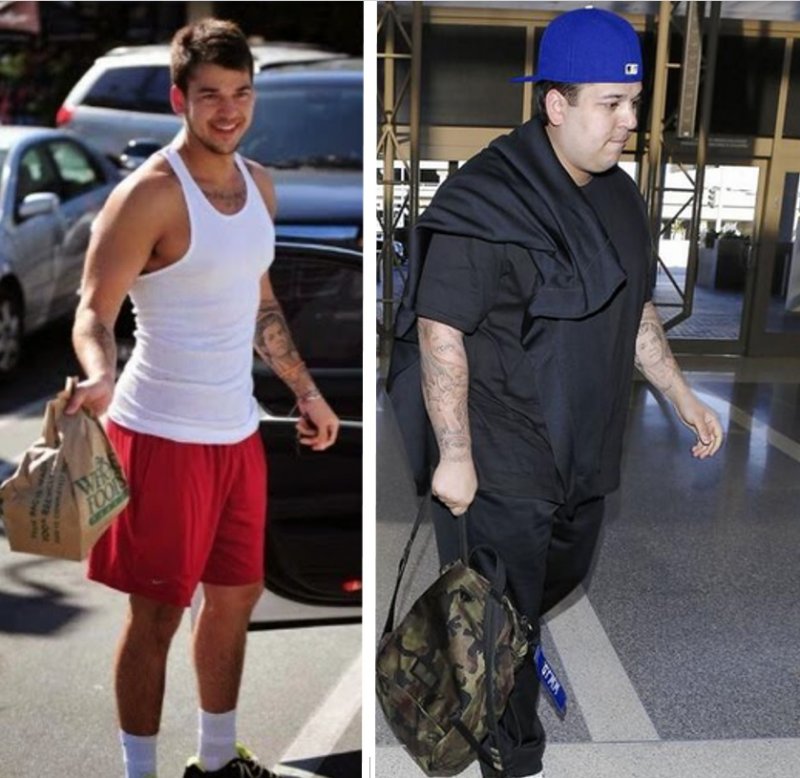 6.Val Kilmer
Val Kilmer, the American actor who is known throughout the world for playing leading roles in movies like Batman Forever, The Prince of Egypt, Joe the King, etc. was once a very healthy man. Back in the 90s, Kilmer was known for his killer body! However, in the recent years, he is hardly recognizable. Much of Val Kilmer's weight gain is linked to his uncontrollable eating habits. It seems the Batman star has focused on losing those extra pounds in the recent years, but he is still far from being called a fit person again. This picture clearly shows what has happened to him!