12 Celebrities Who Were Spotted Wearing See-Through Clothes
Tuesday, Jul 12, 2022, 6:41 am
Skin show is something that all celebrities do. It is part and parcel of their profession. We keep seeing them in revealing and provocative dresses. Sometimes, things go out of control, and our Hollywood stars slip out a little more flesh than needed. What you are about to see on the topic are the photographs of 12 famous Hollywood celebrities in see-through clothes. Oh boy, they had dressed very boldly! Brace yourself to see some of the hottest and curvaceous semi-nude celebrity bodies! Alert: There's a male celeb in the list as well!

4.Charlize Theron
The Academy award winner Charlize Theron
is yet another Hollywood actress who wears gracefully well and slays the red carpet with incredibly hot looks and sophisticated fashion choice. The 40-year-old Oscar-winning South African and American actress bared her body numerous times in her movies, but she doesn't prefer wearing revealing clothes at least when it comes to walking the red carpet. She attended the "Snow White and the Huntsman (2012)" premiere in the United Kingdom, wearing this Christian Dior see-through dress. The dress is probably not the best when it comes to revealing the "Hancock" actress's body. Nonetheless, it's still a see-through dress!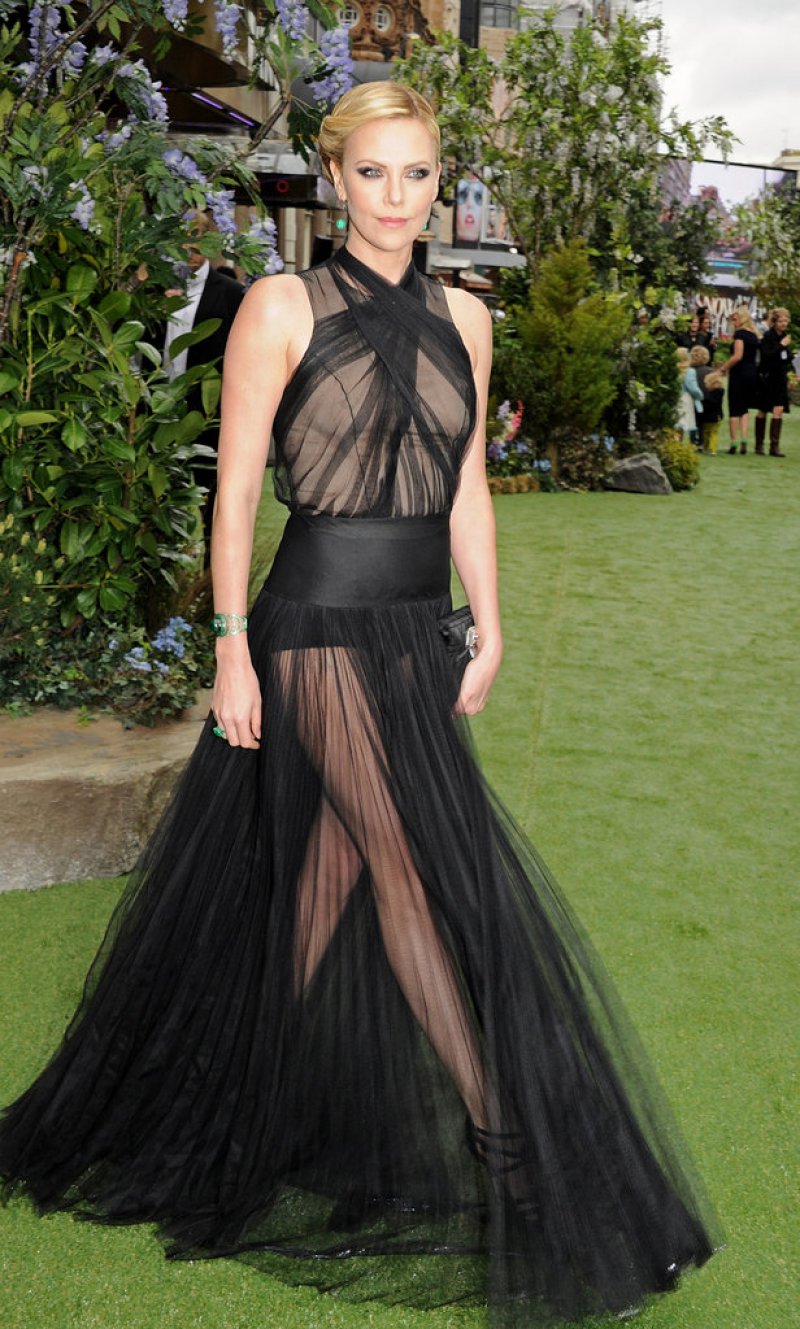 5.Cheryl Cole
Glamour Magazine named Cheryl Cole as the best-dressed female celebrity in 2009 and 2010 consecutively. Although the X-Factor judge is known for wearing elegant and classic dresses on the red carpet, she, at times, wears shockingly erotic outfits! This photo of Cheryl Cole in sheer-fronted mini shocked not only the onlookers but also many of her fans when she wore it in 2009 on her birthday. The $5000 Alexander McQueen Dress revealed what the "Girls Aloud" star had been hiding for years! This picture is an absolute treat to watch if you are disappointed with
Cheryl for turning down the Playboy offer.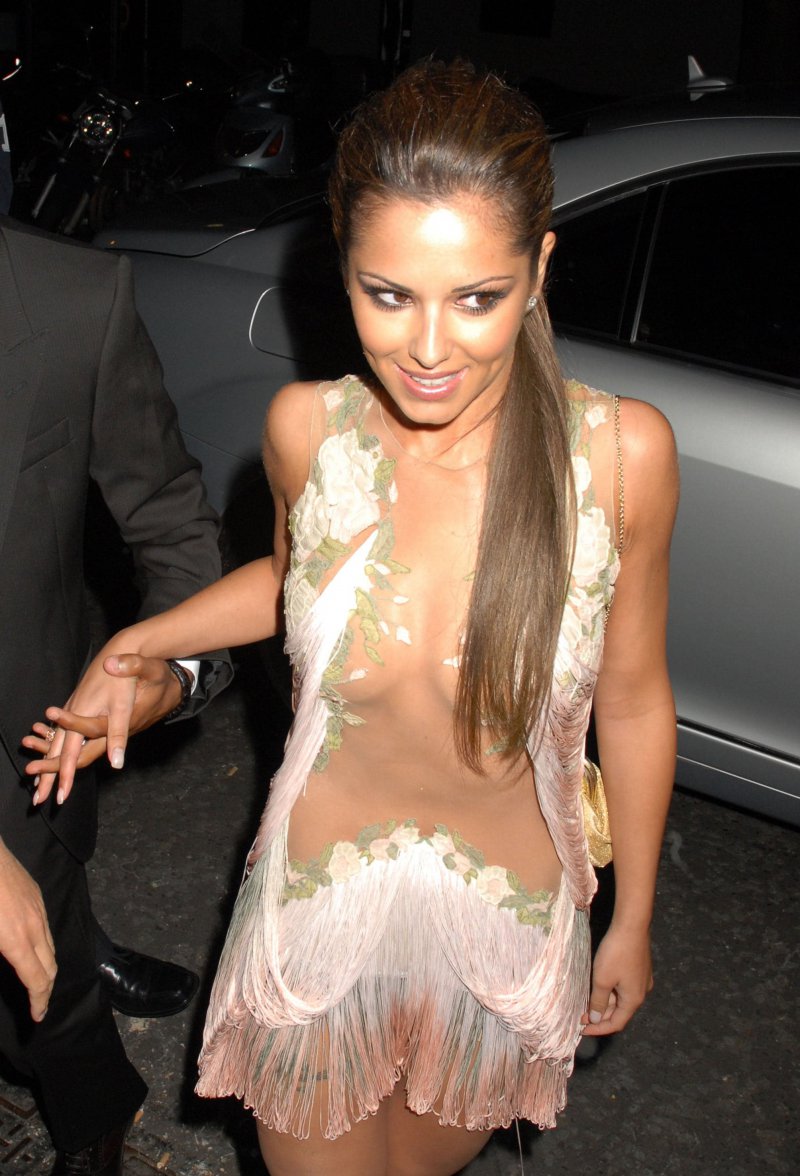 6.Lady Gaga
The biggest surprise is finding pictures of Lady Gaga when she is not revealing something as she seems to be at it all of the time with
her bizarre outfits
. This one is about as blatant as you can get as it really does not leave much to be hidden.