12 Celebrities Who Were Spotted Wearing See-Through Clothes
Tuesday, Aug 10, 2021, 6:41 am
Skin show is something that all celebrities do. It is part and parcel of their profession. We keep seeing them in revealing and provocative dresses. Sometimes, things go out of control, and our Hollywood stars slip out a little more flesh than needed. What you are about to see on the topic are the photographs of 12 famous Hollywood celebrities in see-through clothes. Oh boy, they had dressed very boldly! Brace yourself to see some of the hottest and curvaceous semi-nude celebrity bodies! Alert: There's a male celeb in the list as well!

7.Kate Moss
This supermodel does seem to have a bit of a habit of wearing things that are see-through both on and off the catwalk, so it is not as if we are seeing anything new. However, due to being a model she does seem to be able to carry it off quite well just as you would expect her to do.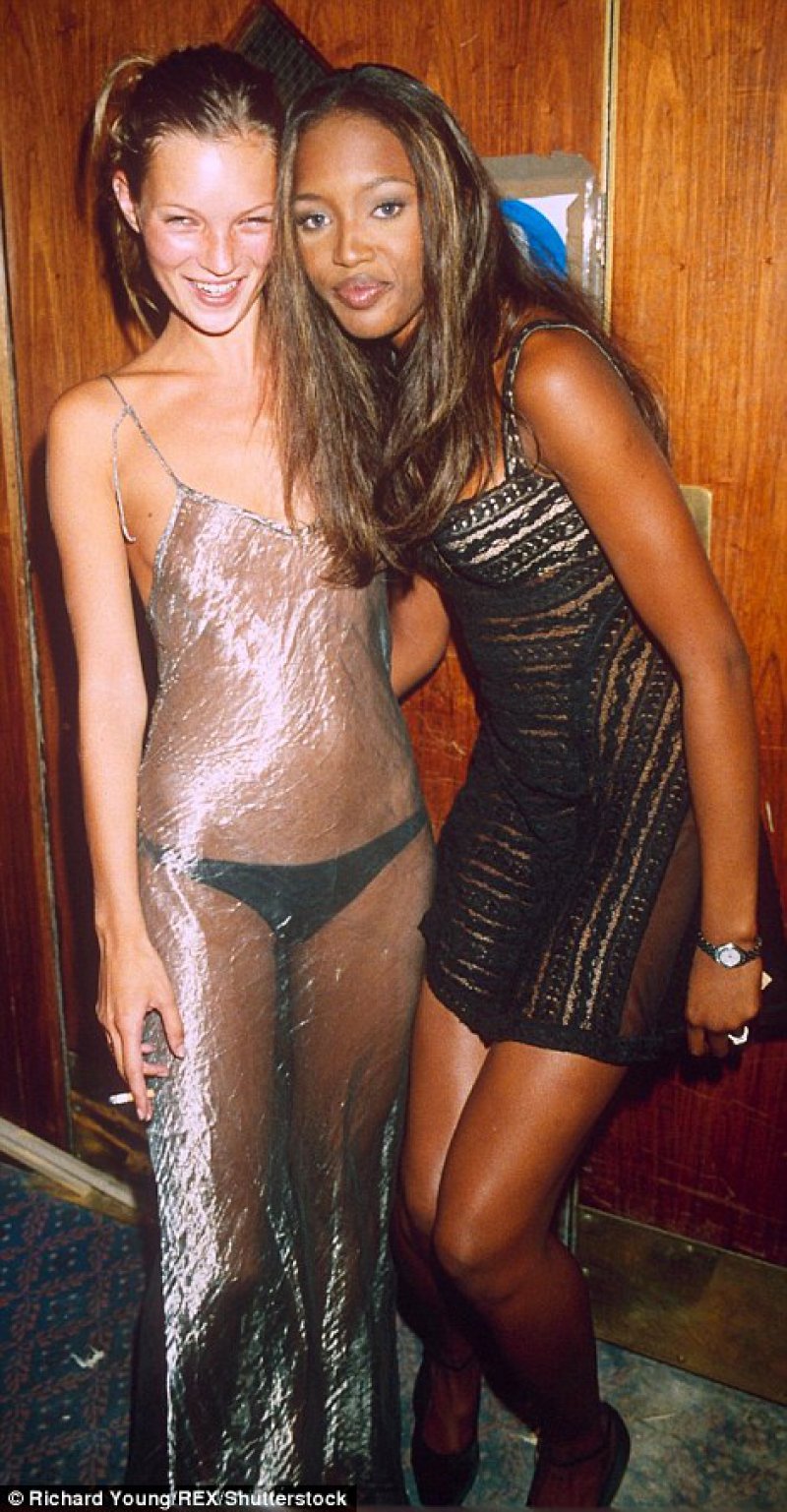 8.Fergie
"The Black Eyed Peas" star Fergie has worn sheer dresses several times throughout her career. As a female artist, she, at times, needs to wear eccentric outfits.
Fergie is known for her huge breast implants
and her exquisite fashion choices. She doesn't really look wacky even after wearing those see-through or revealing clothes. In 2011, Fergie performed at the Roman Abramovich's $6 million New Year boat party. She wore this black see-through kaftan, giving people a full sight of her sexy bikini body and booty! She attended the party with her husband Josh Duhamel, and the couple reportedly had a great time together.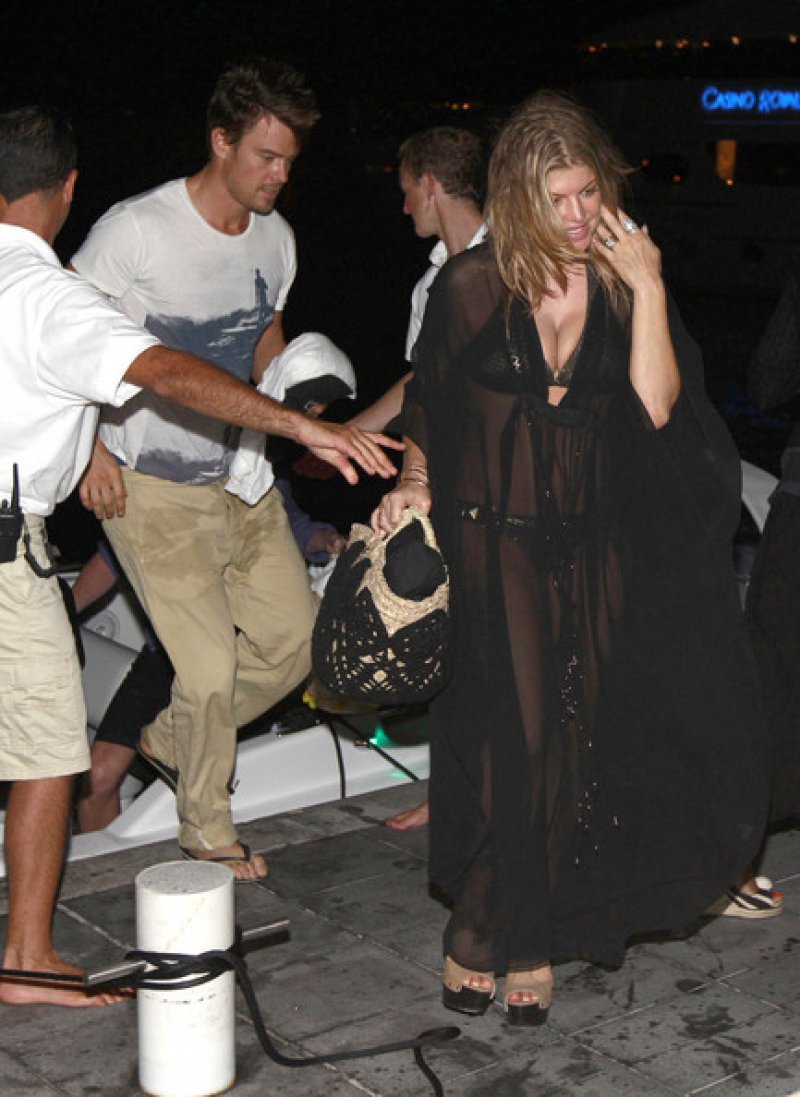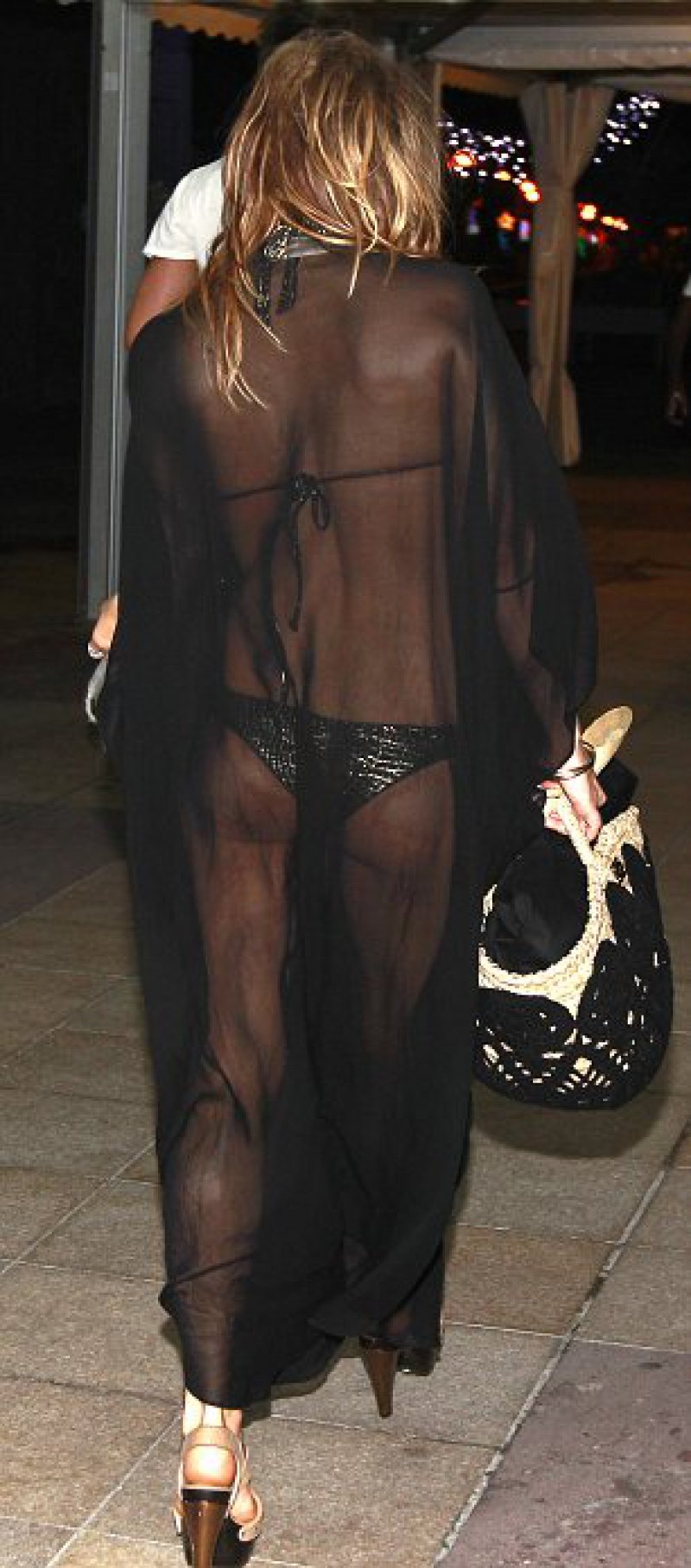 9.Anne Hathaway
Now, this is what people call a real see-through dress! This outfit came out as a shock to her fans as they never saw Anne Hathaway in bold dresses, at least off screen.
Anne Hathaway has acted in many nude sex scenes in her movies
, but she too is one of those Hollywood actresses who don't usually walk the red carpet wearing revealing clothes. As you can see in the photo, Anne Hathaway's pokies were on full display. It seems the "Interstellar" star had no problems whatsoever in showing off her assets!