12 Celebrities Wearing Funny T-Shirts
Friday, Jul 8, 2022, 12:22 pm
Hey, those of you who haven't worn a funny t-shirt in your life, raise your hands! Ah, not many hands, we bet! Funny tees are cool, aren't they?
A hilarious picture or a slogan on the t-shirt reveals the cooler side of us to the world
! Furthermore, such tees mock or insult people we hate, without us needing to utter a single world! Our beloved Tinseltown stars wear funny tees too. They wear the tees to send a message, or mock someone and a lot of times just to look cool. Check these photos of 12 celebrities who were spotted wearing funny t-shirts in public.
10.Halle Berry
Halle's got it right. Happy is the new black. Happy looks good on everyone and happiness extends lives. Those who laugh, really really laugh, at least once a day are said to have a longer life expectancy than those who don't. It destroys stress which destroys us without an outlet.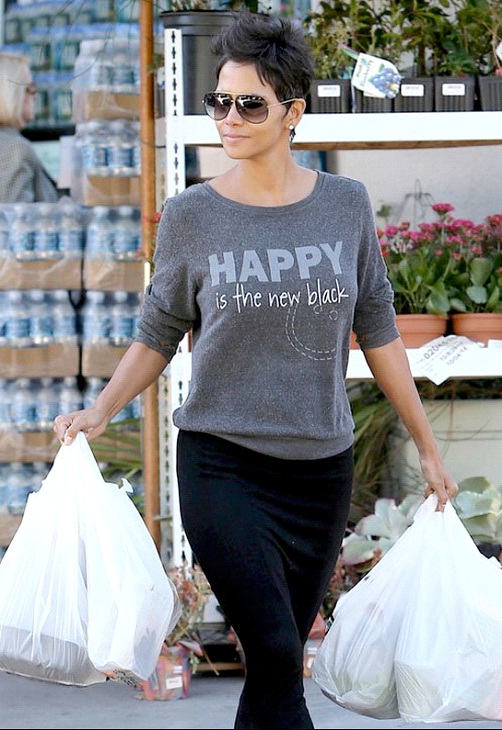 11.Cindy Crawford
This t-shirti is so ironic since Cindy Crawford is a model. It's fun when celebrities can make fun of themselves or the industry. She doesn't take herself too seriously, and you can tell that she is down to earth and about so much more than just looks and clothes.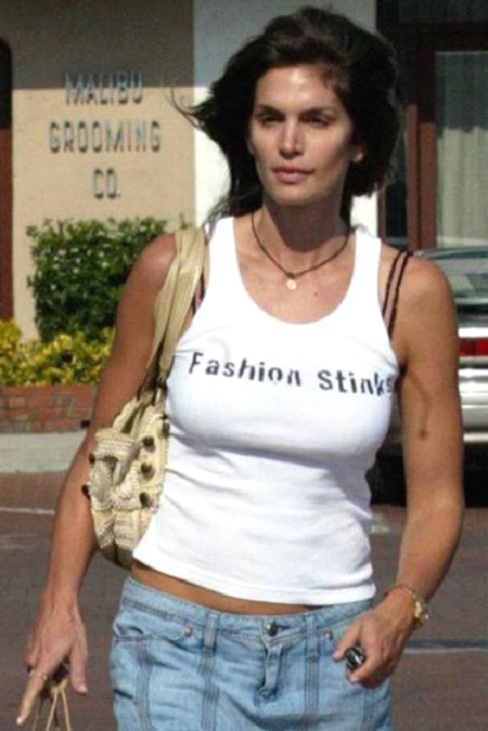 12.Mila Kunis
Mila Kunis supports Barack Obama and shows it by wearing this t-shirt. She must have been glad when he made it into office for a second term. When celebrities choose a political side and make it known, it holds a lot of weight for the candidates, helping them in a big way.