15 Bizarre Lil Wayne's Tattoos And Their Meanings
Monday, Aug 17, 2020, 6:18 am
Most celebrities love tattoos. They have some really beautiful and amazing tattoos inked on their bodies. The celebrity singers usually have more tattoos than the actors or actresses in the Hollywood. It is understandable that people who act in movies or TV shows can't really have tattoos like the rappers. When we talk about rappers who have tattoos, we need to talk about Lil Wayne. If you ever saw a shirtless picture of Lil Wayne, you would see nothing but tattoos on his body. We doubt even Lil Wayne knows how many tattoos are there on his body! Here are fifteen Lil Wayne Tattoos and their meanings.

#2 Misunderstood And 2 Rows Of Stars With Some Of Them Being Ultraviolet


Lil Wayne is one of the most successful rappers. He has written, sung and performed many songs throughout his professional career. He has a plethora of tattoos on his body that clearly expresses his inner feelings. The millionaire rapper from Louisiana feels like people still misunderstand him despite expressing his views and opinions in numerous ways including through his songs. He has the word "misunderstood" along with some UV stars inked on the left side of his face, right on his temple bone. Many of us think that people don't understand us, but we don't try to complain about it with a stamp on our face. Lil Wayne is so expressive that he even lets people know that he is being misunderstood all the times! It's a kind of an irony, isn't it?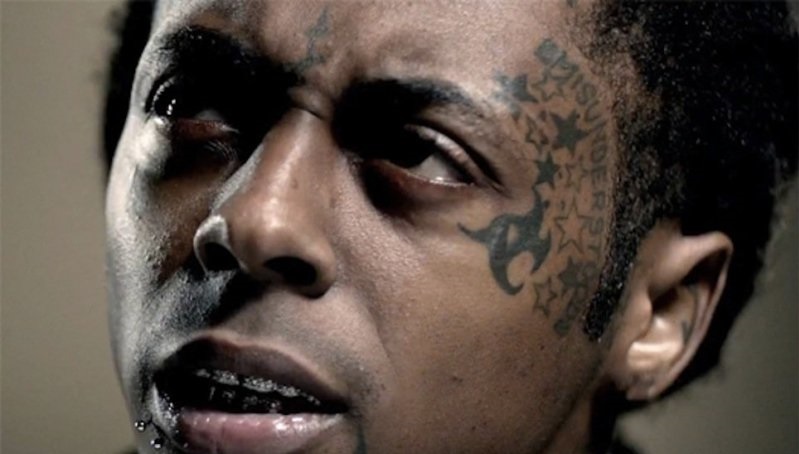 Report