15 Images That Show Irony In This World
Friday, Jul 8, 2022, 5:28 pm
Things don't always go as planned! Sometimes they take the path of irony! Here are fifteen images that define the meaning of irony. These funny images of signs, billboards and notices will make you laugh. Some of them are really stupid too! Why waiting? Check them out.

4.Protest Against Protests
What kind of logic is this? Protesting against protests doesn't work! It is nothing but pure irony. Check the poster, where people are gearing up to protest against student protests. Don't you think these people lack minimum common sense?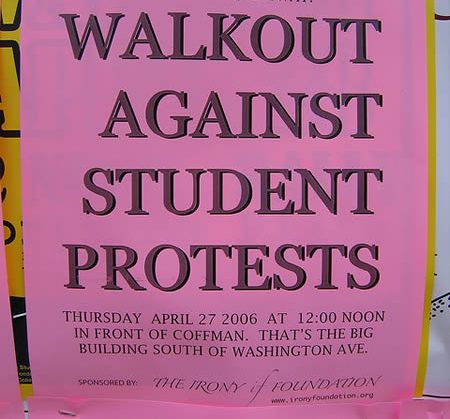 5.'Your' in America
Now this is some serious irony. It's okay to ask people to speak in English, since they are in America. However, this person should have checked his grammar first before giving a sensitive advice to others. We wonder how so many people get this 'your' and 'you're' thing wrong!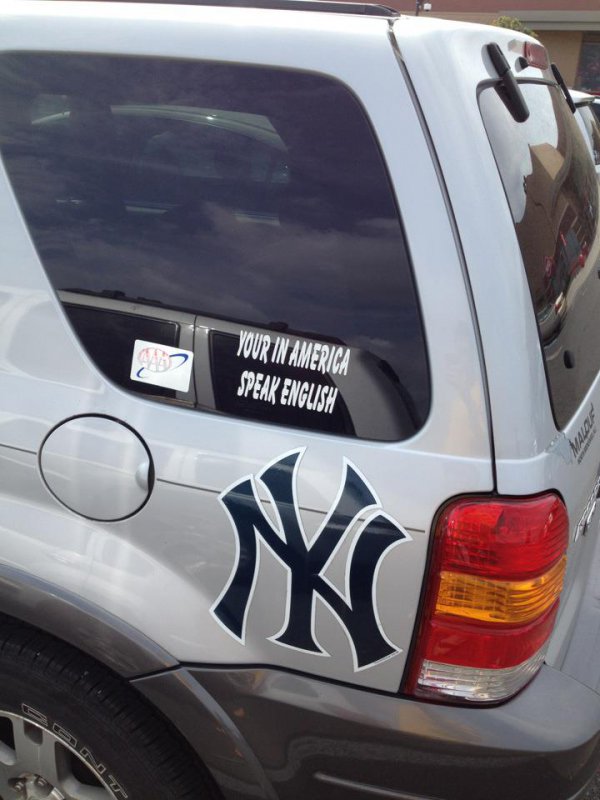 6.You Should Have Stayed in Home
If you hate crowds, why would you want to come out in the first place? Now this is called irony. He hate crowd, and he is telling the protesting crowd that he hates them! It's like you hate rain because it drenches you whenever you come out on a rainy day without an umbrella or raincoat!