Best Of Katy Perry Memes
Tuesday, Oct 20, 2015, 7:18 pm
Katy Perry is famous for many reasons. She is a talented singer, actress and best known for her peculiar habits (More on
things you don't about Katy Perry here
). She has become a sensation worldwide because of her looks and beauty; many meme websites have started making hilarious memes on her. Here are 23 hilarious Katy Perry memes.
1.Yep she did
It's nice to see that Katy Perry is sticking to her lyrics and kissing a girl. Oh wait, it's Justin Bieber, but then it is an easy mistake to make.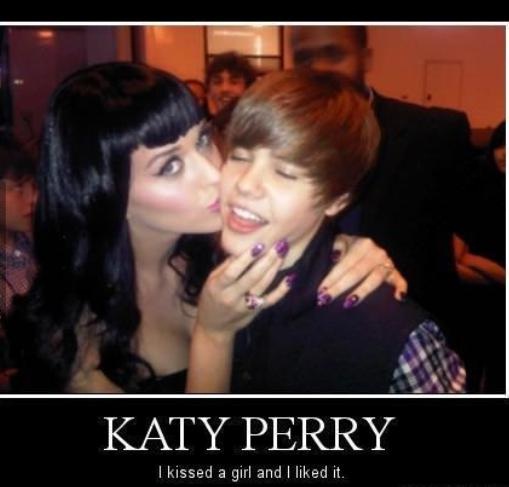 2.It probably is her crying Adele
Adele probably does have it spot on here as Katy tries to come to terms with the fact that Adele has beaten her to yet another award. It must have got pretty annoying for her after a while, but surely she got used to it?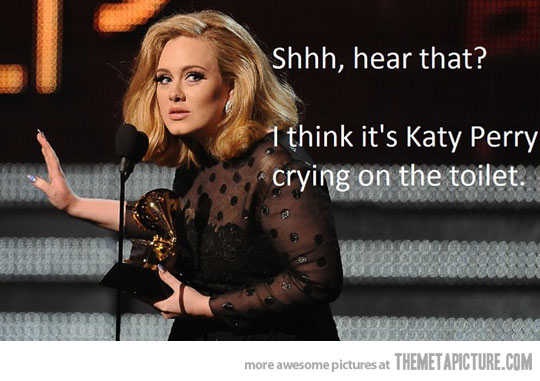 3.You are killing her!!
What kind of a stare does he have if he is able to look at her and stop her heart? No wonder the doctor is getting a bit annoyed at it all as it is just making his job a million times harder.