15 Images That Show Striking Difference Between Single And Married Life
Friday, Sep 25, 2020, 4:15 pm
Marriage is like a trip to Jurassic Park. It looks like heaven and excites you at the beginning, but you only realize that it is a mess when giant dinosaurs start chasing you down! Some say marriage should be the ultimate destination of every relationship, and the others think tying the knot is one of the terrible things in life a person could ever do. Let people think what the heck they want to, and let us quickly look at the 15 pictures that show the striking difference between single and married life. Disclaimer: Don't blame us if your fiancé or fiancée decides to stay single after reading the topic!

7.This is How You are Going to Play
Your playmates change after marriage! You will have tiny humans in your home to play with! Life will never be the same once you have kids. Playing with kids is one of the life's most beautiful moments, so it is worth all the sacrifices you are going to make.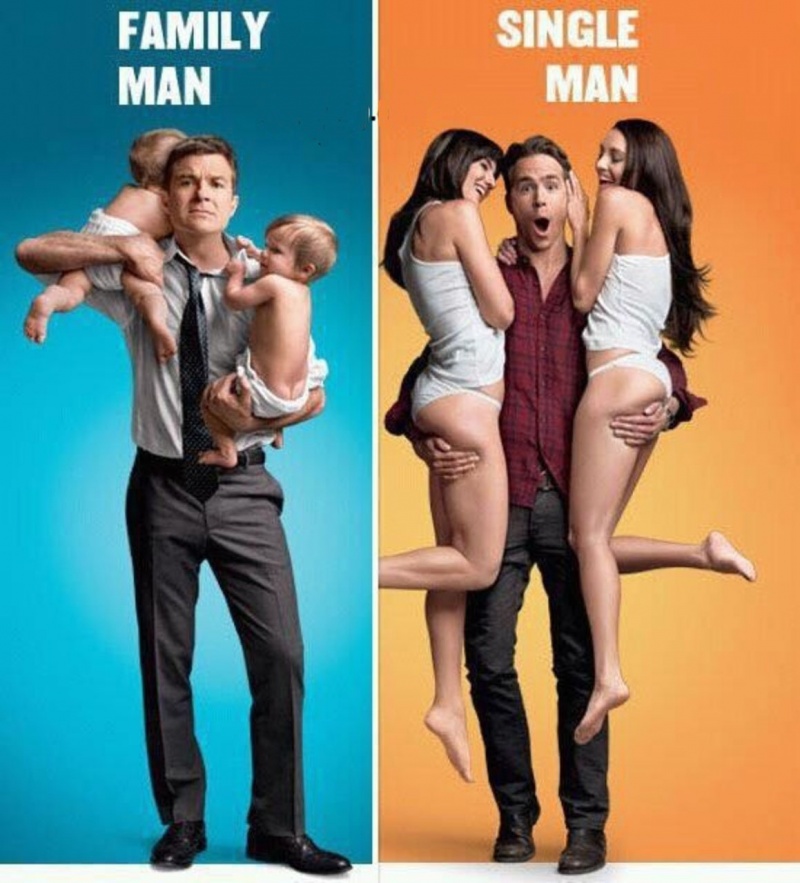 8.Married Men Will Understand
You don't believe this but most urban men from this generation find fapping better than sex. This image perfectly differentiates how married men struggle to find time for their personal fun! Single men think married men are lucky to have a girl next to them 24/7, while married men remember and cherish those marathon fapping sessions when they were single!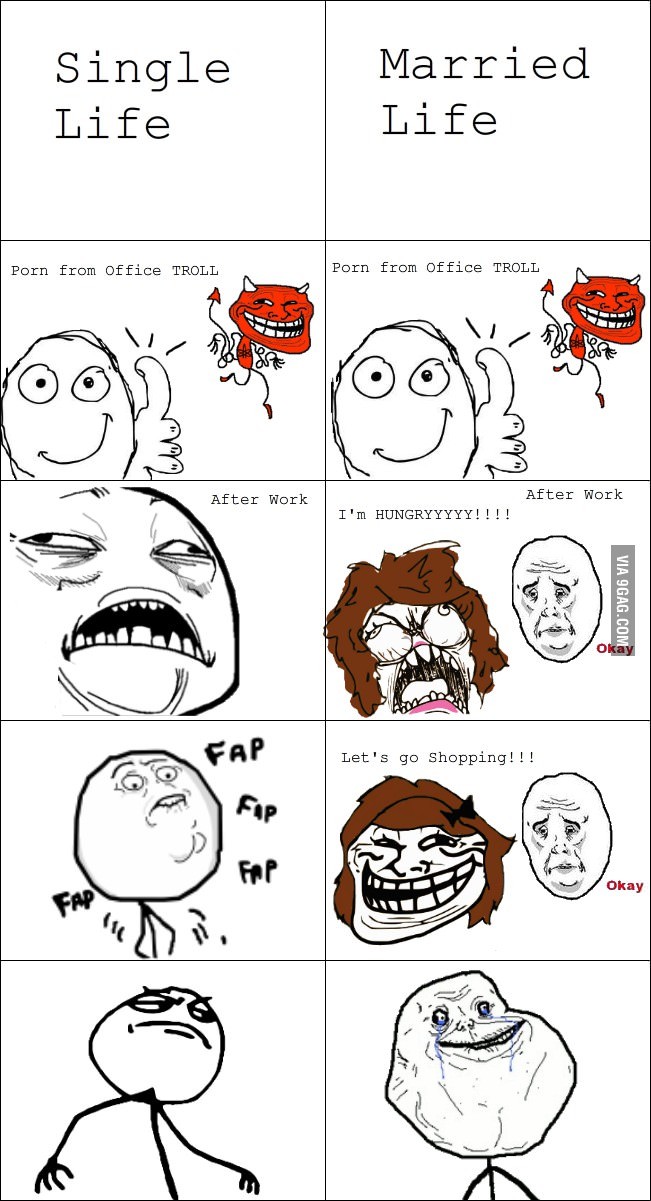 9.It's the End of All Stunts
Do you remember the stunts all those you have done when you are single to impress ladies? If you try to redo all those stunts after marriage, you probably put yourself in problems, like how this dude nearly got drowned by his overweight wife. Stunts are fun, but take care!