12 Funny Jesus Memes That Will Make You Lol
Saturday, Aug 15, 2020, 11:51 am
We, humans, are witty enough to make jokes about pretty much anything from race, religion, God to people. Hey, it's okay to read God jokes because Jesus or any other God that we know doesn't send us to hell for doing so! Jesus only hates you when you do bad things, hurt others, commit crimes, etc. Hence what you are about to go through now isn't a deliberate act of sacrilege, but a bunch of jokes that makes an average individual laugh. Here are 12 Jesus Christ memes that are hilarious!

7.That's True!
Most people who celebrate Christmas get Christmas gifts, but Jesus Christ doesn't get any even though it is his birthday! That's a bit sad, isn't it? Anyway, he was off to heaven a couple of thousands of years ago, so people can't gift him even though they want to give him pricey Christmas presents! If he really wants some gifts, Jesus Christ should return to Earth! If he does, we guess no one's going to believe him unless he walks on water or turns water into some good old red wine again!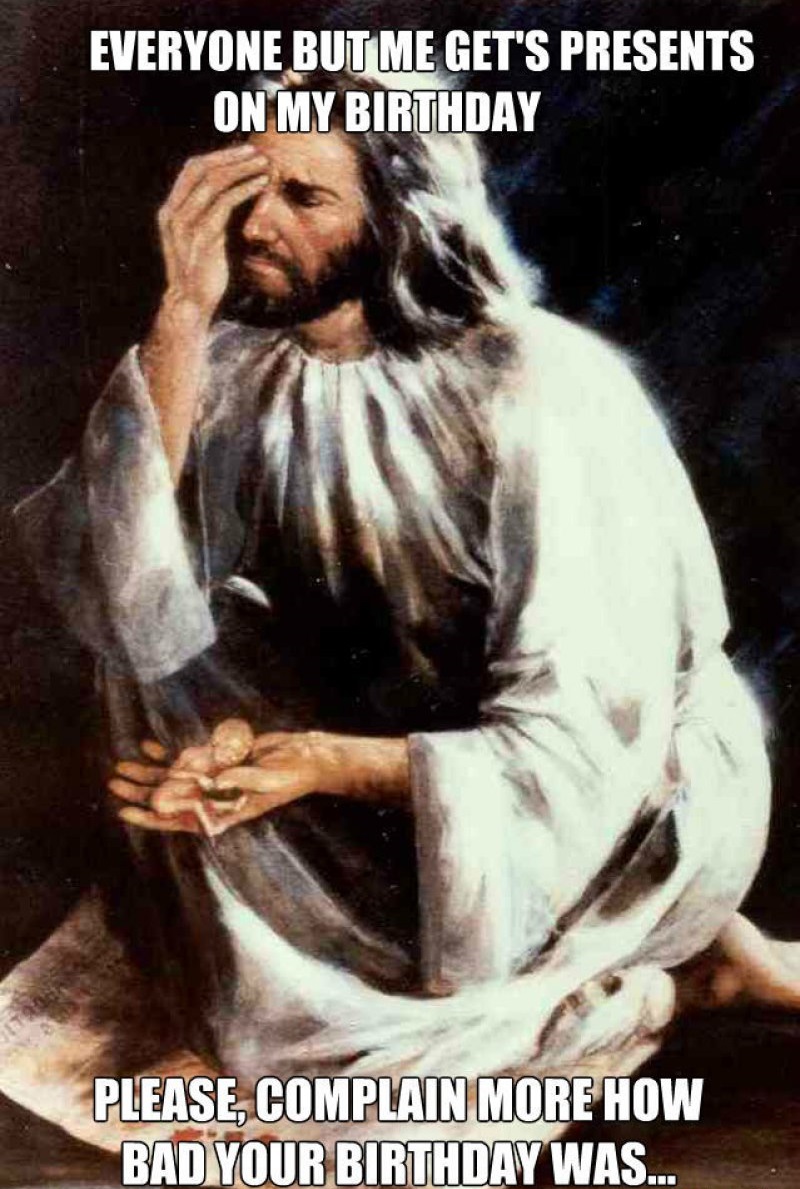 8.Screaming God's Name In Bed!
Screaming God's name in bed is a lot better than shouting out an ex-boyfriend's name! What do you say? Hey, by the way, many religious preachers tell people, especially women, not to scream God's name during sex! Well, the life on Earth would never exist if there were no concept of sex! Despite that, many religions take a conservative approach when it comes to lovemaking. Every religion set an ocean of rules that people needed to follow to have sex. Interestingly, many religions around the world see masturbation as sin!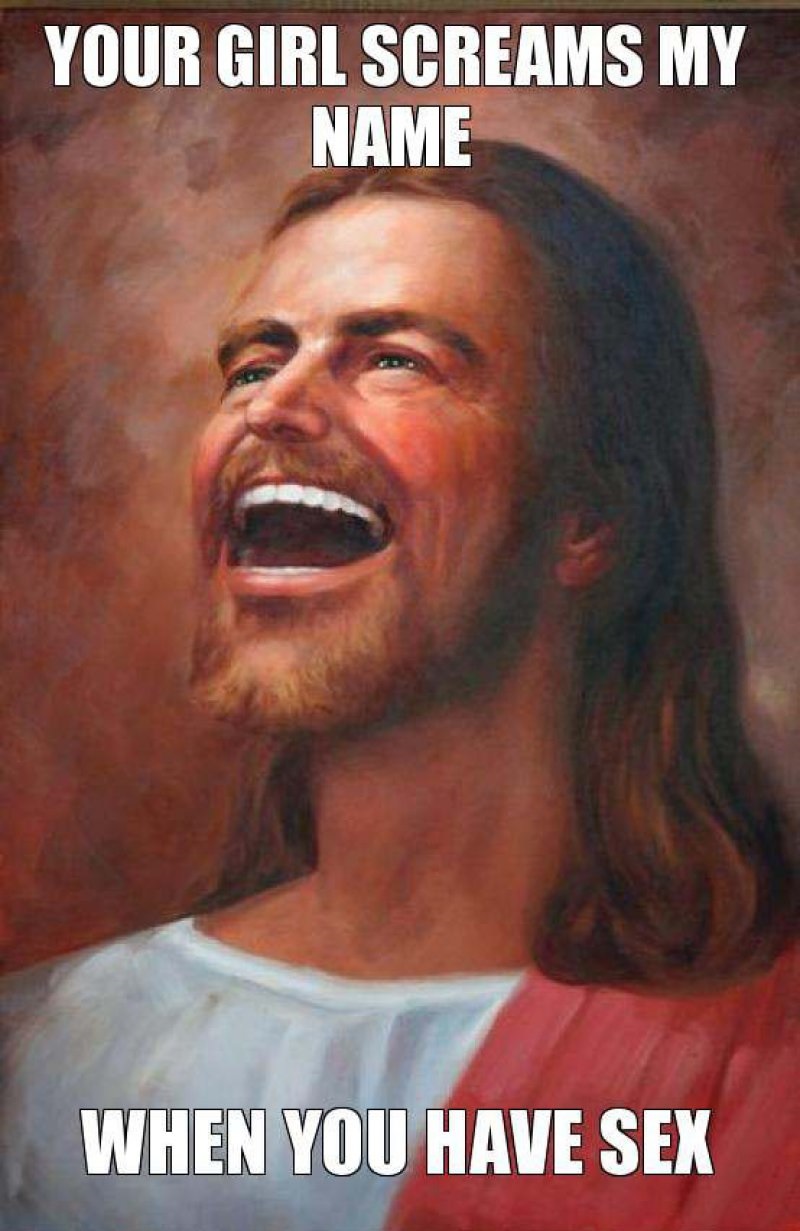 9.This Black Jesus!
This hilarious Jesus meme depicts a black stereotype! As you may know, African Americans are known for their obsession with foods and drinks like fried chicken, watermelon, Kool-Aid, grape soda, etc. Black Jesus here in the picture looks interesting! Hey, many historians believe that Jesus was a person of color. They may be right because Jesus was a Jew and he was born in the Middle East. The people of Middle East are neither white nor black. They are Caucasians with skin color ranging from dark brown to pale white.