12 Funny Things People Google
Saturday, Aug 22, 2020, 1:30 pm
Health problem? Google it. Relationship advice? Google it. Over the years, Google has become a kind of personal coach that tells us many things. Be it a virgin boy who is about to have sex, or a debauched man who has
STDs
, everyone who has a question is more likely to Google it than ask someone else. People search for a lot of things on Google. Many of those searches are weird or
cringeworthy
. Thanks to Google's Search Suggestions feature, we are now able to show you 12 funny Google searches that crack you up right away!
#2 I Like To Tape My Thumbs To My Hands And See What It Is Like To Be A Dinosaur


Well, this isn't even a question in the first place. This search query is a kind of statement. When someone searches for something like this on Google, it seems as if the person is confessing to Google more than looking for something. No one knows who was the first person to put this hilarious search query on Google. This funny Google search has become so popular that it is now all over the internet, on the websites, blogs, forums, etc. In fact, many people made
hilarious YouTube parodies
of this funny search.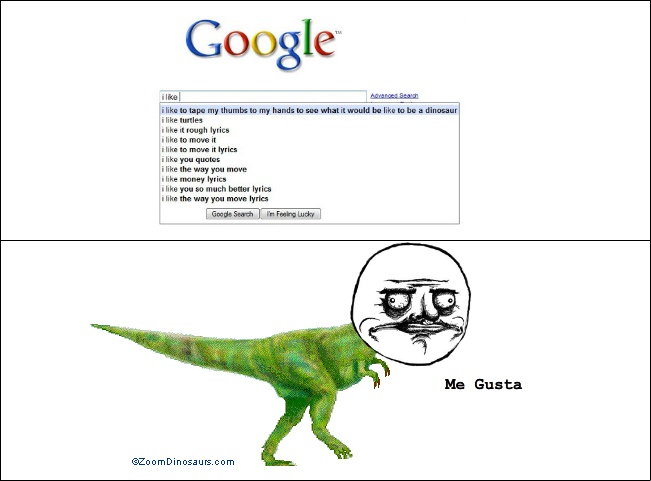 Report