15 Funny Redneck Marriage Photos
Wednesday, Jul 6, 2022, 6:51 am
Redneck Check: You have a house that is mobile and have half a dozen cars that don't work. If you are a redneck, buddy, you will not find this list amusing at all. If you think you aren't a redneck, keep reading. What you are about to see on the topic are 15 funny redneck wedding pictures that give you an unambiguous idea of what it likes to be a redneck bride or groom. Brace yourself to see fat girls, hunter chicks, shirtless men, skirt-lifting ladies, and of course a lot of guns and big a*s trucks!

7.When a Pretty Girl Marries a Lizard Man
The groom in this image looks like a lizard, if not some kind of a reptile. Why dress like a gentleman when you can marry your girl dressed like one of those scary reptiles you see on Discovery channel. No surprises this is a redneck marriage.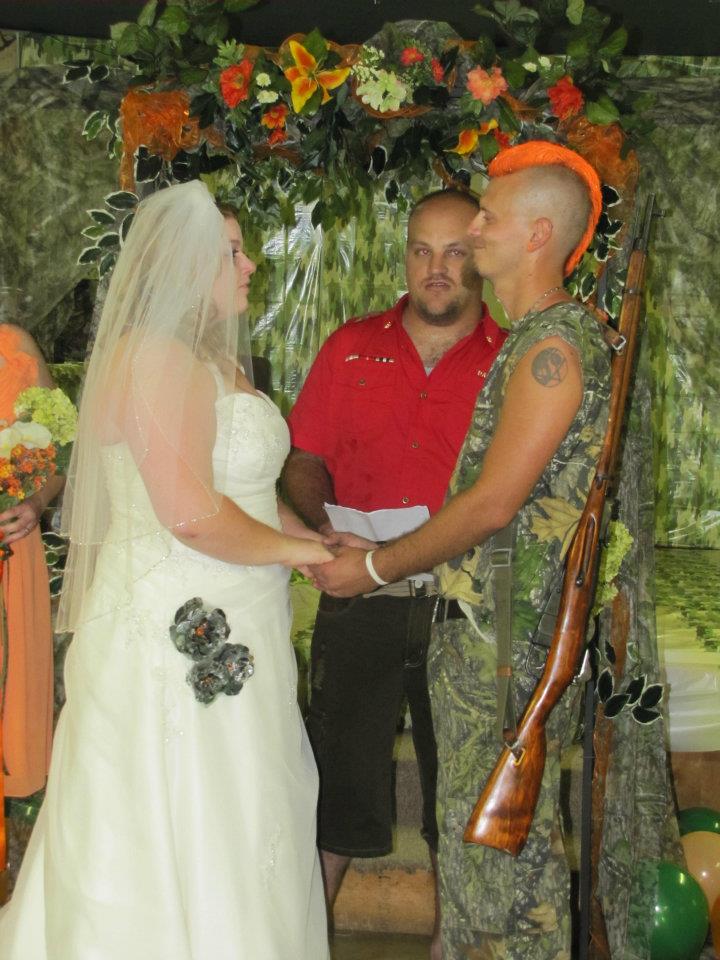 Source
8.Who Need Big Cars, I Have a Tractor
What else do you need more than a tractor and a smoking bride to tell that this marriage is actually a redneck marriage. Nevertheless, this photo is cool and way better than any solo bride photos on wedding day. This bride has got some style.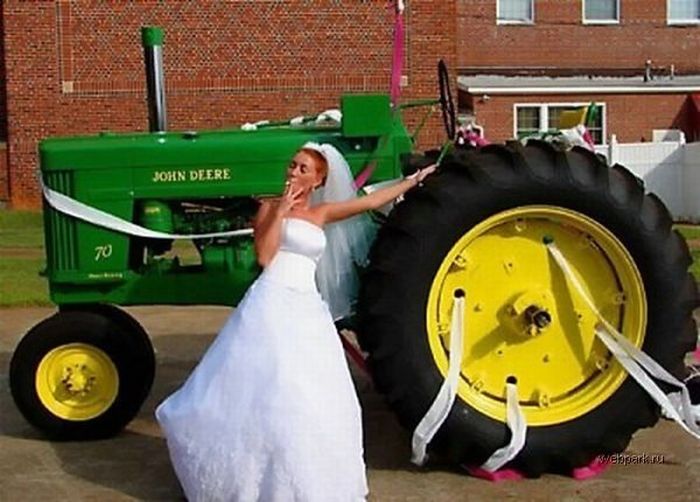 Source
9.Most Awkward Redneck Marriage Photo You Will Ever See
•
The girl looks pregnant, but smoking
•
The man wore a weird suit
•
The expression on the dog's face is funny too
Too many things are happening in just one photo. This is simply crazy.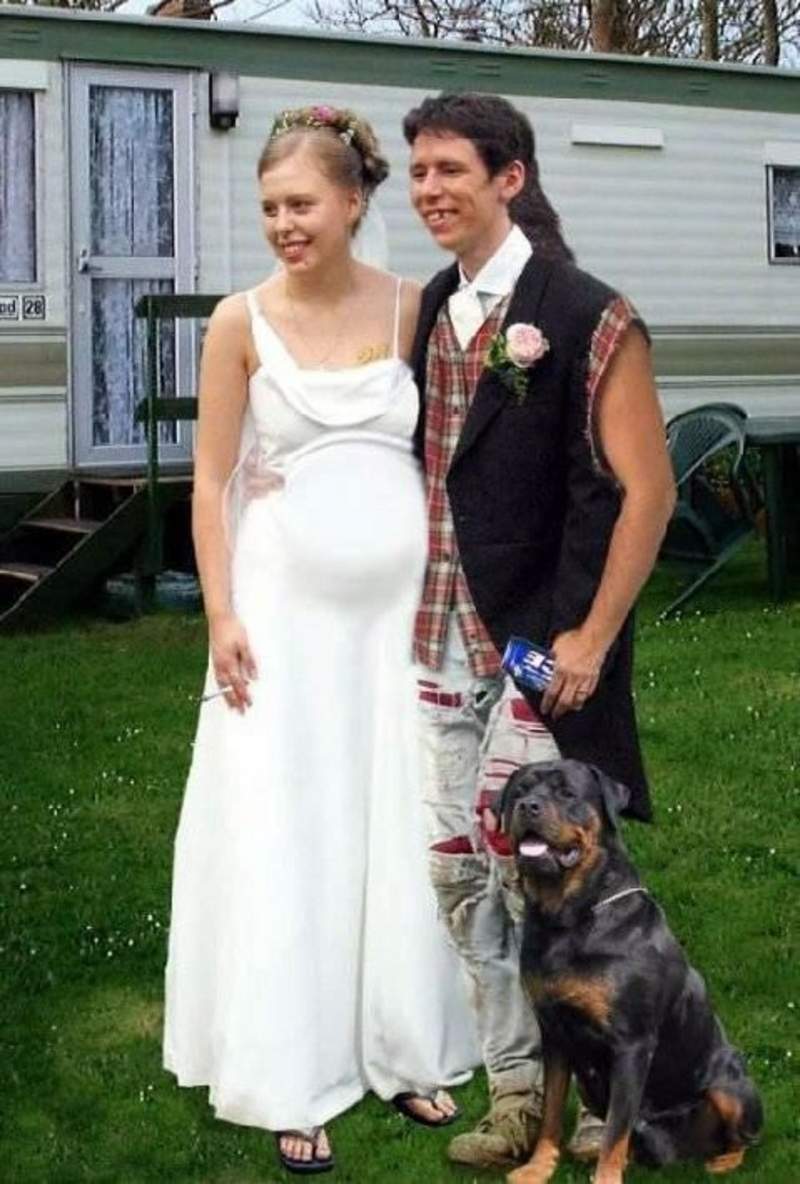 Source