12 Hilarious Triggered Memes That Are Sure To Make Someone Triggered
Friday, Jul 1, 2022, 1:03 pm
If we were to list down everything that hurts people in 2017 on paper, perhaps, the length of the parchment would be so large that it can encircle a fat feminist woman's belly twice or engirdle the entire Earth thrice! Did the very first sentence of this topic trigger you? If so, then you are at a wrong place. If not, then you are going to enjoy these 12 triggered memes on this topic! Whether you are a white person, black person, Asian, straight, gay, queer, or even a genderless potato, football, cottage cheese, you should stop reacting to criticism hurled by people in your community. Protest when someone insulted you, not when someone insulted your group!

4.Trump Triggered!
It is evident from his speeches that the President of the United States, Donald Trump, dislikes Muslims. With that being said, we can't conclude whether he really hates Muslims or just used an average American's aversion toward Islam as an opportunity to unite the Americans and thus create a strong vote bank. Donald Trump is an opportunist. Given the fact that he has many wealthy Arabs, Asians, and Blacks as friends, we can't say that Donald Trump hates a religion or race entirely.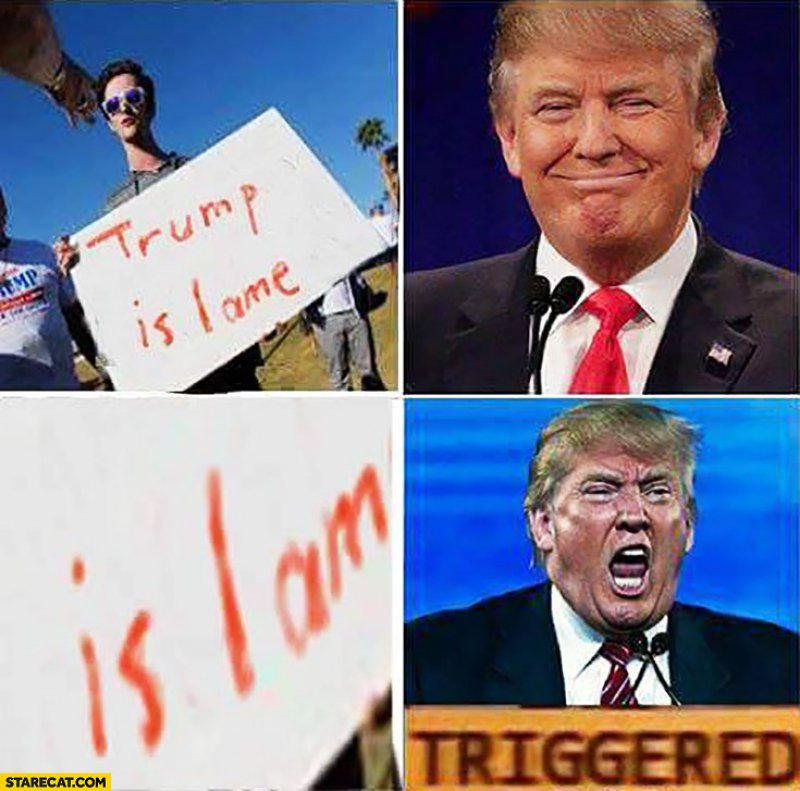 5.Wage Gap: Triggered!
A female dentist makes more than a male construction worker. A Man who works in a STEM field makes significantly more than a woman who works in management or administration. With that said, a higher-level female manager in a technology company makes more money than a male programmer. Interestingly, a stripper makes a lot more money than an average man does. Feminists complain that companies pay a lot less to women who are as talented, hardworking, and passionate as men are. If that is the case, every company will hire only women, as every CEO wants to save as many bucks as they can on overheads!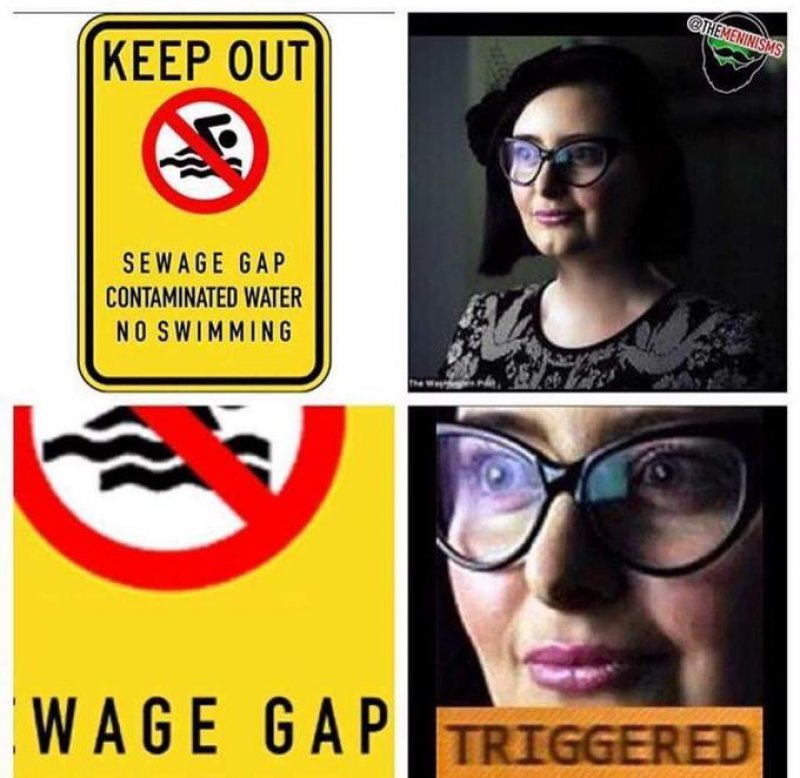 6.Police Triggered!
Like other memes on this topic, this meme also depicts a major social problem. It is true that law-enforcement officials in the United States are highly impatient. They have a right to defend themselves in the case of adversity, by killing a suspect or criminal. In many other countries, the lower-rank officers need the permission of their higher authorities even to whip their baton, let alone firing a bullet. We can't blame cops entirely in this case. Unlike other countries, every citizen living in the United States has a right to own a firearm. Now, this means when a cop is tackling a suspect, the chances of him being killed by the suspect is high.