12 Hilarious Triggered Memes That Are Sure To Make Someone Triggered
Friday, Jul 1, 2022, 1:03 pm
If we were to list down everything that hurts people in 2017 on paper, perhaps, the length of the parchment would be so large that it can encircle a fat feminist woman's belly twice or engirdle the entire Earth thrice! Did the very first sentence of this topic trigger you? If so, then you are at a wrong place. If not, then you are going to enjoy these 12 triggered memes on this topic! Whether you are a white person, black person, Asian, straight, gay, queer, or even a genderless potato, football, cottage cheese, you should stop reacting to criticism hurled by people in your community. Protest when someone insulted you, not when someone insulted your group!

7.Hillary Clinton Triggered!
Not just Donald Trump, but a lot of other things trigger Hillary Clinton! She doesn't like his fans, either. Did you remember how she called a big percentage of the population "a basket of deplorables" just because they supported Donald Trump? Well, Hillary Clinton should have taken a balanced and unbiased approach toward all sections of the society. She pumped too much leftism and liberalism into her campaign, and we all knew how that ended.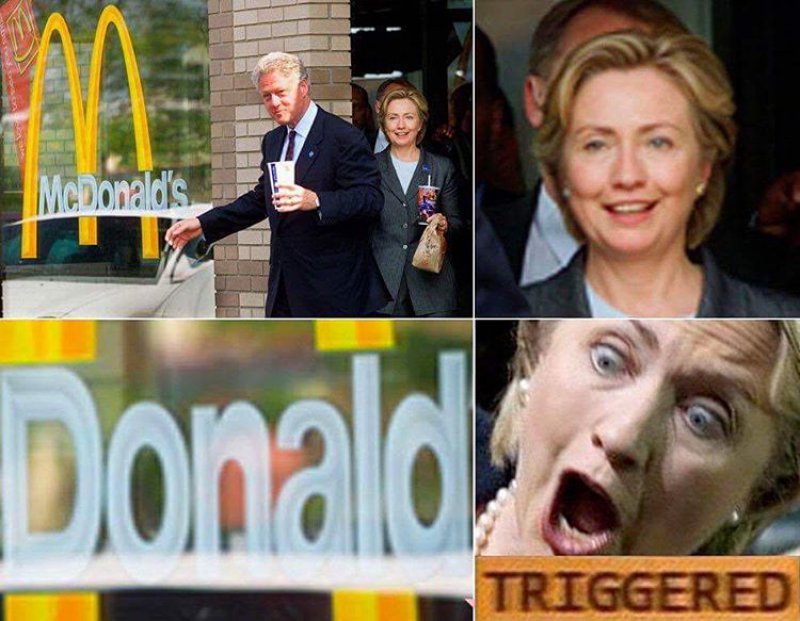 8.Erdogan Triggered!
This meme makes a funny reference to 2016 Turkish Coup D'état, a military rebellion that fruitlessly tried to overthrow Turkish government and the Turkish President, Recep Tayyip Erdogan, from powers. Erdogan handled the coup attempt well and didn't let the country slip into the hands of rebels. Erdogan even successfully conducted and won a referendum very recently that would abolish the parliamentary democracy in Turkey and give up great powers of ruling to him.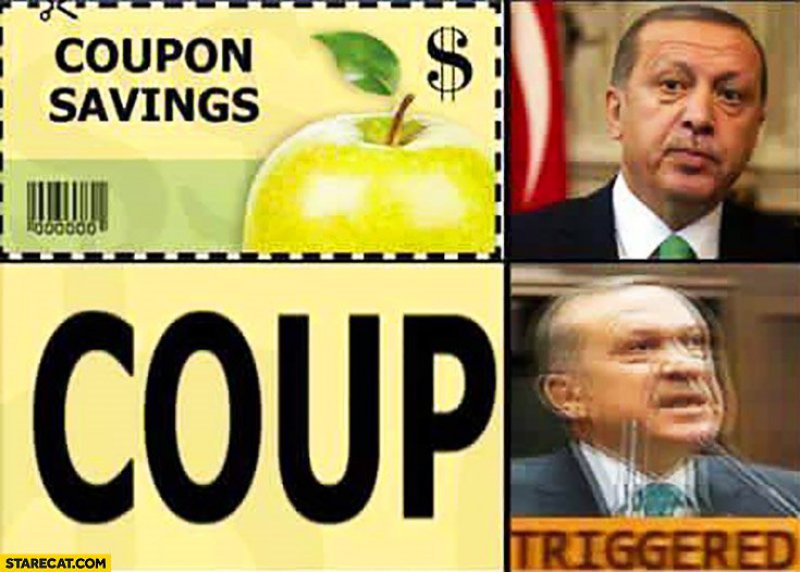 9.Harambe Triggered!
Ouch, Harambe got triggered literally! Poor animal; it died for the negligence of people. Harambe's killing resulted in a huge backlash from millions around the world. Many people condemned Cincinnati Zoo for opting to lethal weapon over tranquilizer. The zoo had to do that, though. Tranquilizers don't work instantly, and they take up to 10 minutes to work. If the zoo staff tranquilized Harambe instead of shooting him, he might have attacked and killed the boy who slipped into his enclosure.