12 Funny "Kid Who Needs To Fart" Memes
Friday, Sep 25, 2020, 2:00 pm
As a meme buff, you may have seen the "kid who needs to fart" or "must not fart" memes numerous times. The meme shows a boy with puffy veins on his face, giving us an impression that he is trying very hard to hold in a fart. The name of the kid in the meme is Michael McGee, and this particular picture was taken by one his friends who wanted to post that on Twitter as a joke. Nearly two months after posting it on Twitter, the picture went viral! People then began using it to make hilarious memes. Here are 12 "Kid Who Needs to Fart" memes that are hilarious.

7.This Meme About Ubisoft
Ubisoft does make a lot of games in very quick time, especially the ones in Assassin's Creed lineup. Beginning from 2007, Ubisoft has released more than 15 Assassin's Creed games. Ubisoft is one of the biggest game development companies in the world. It employees more than 2500 people in their Quebec headquarters alone, and the gaming giant has hired thousands of others to work at their studios located around the world. Ubisoft is extremely quick in making games, but on the downside, most of their games feel similar.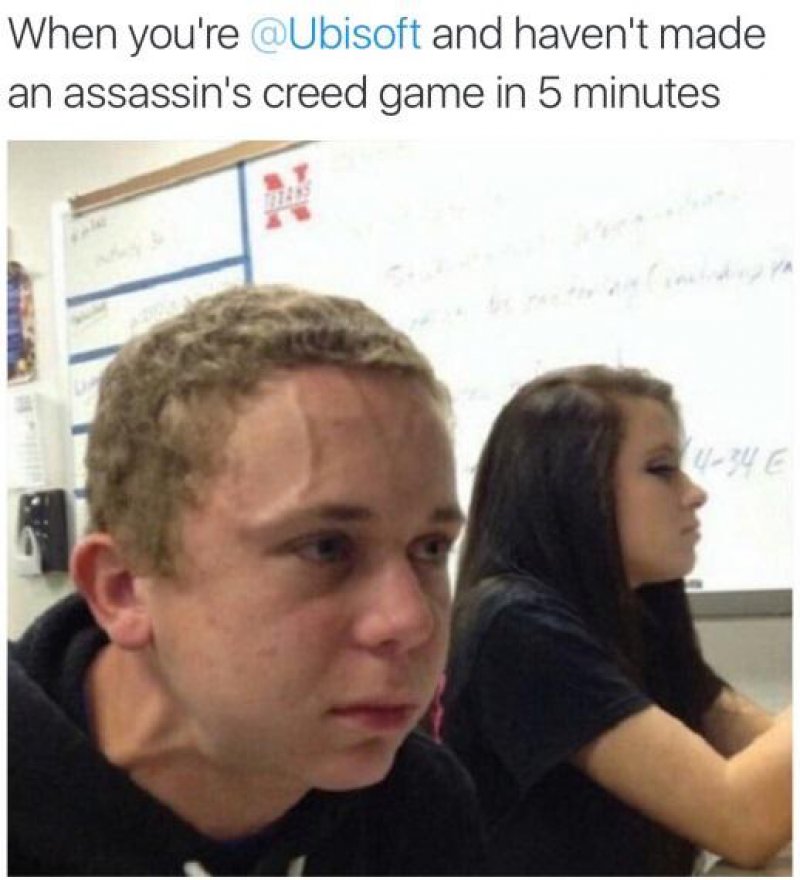 8.When You're A Vegan And Haven't Told Anyone In Eight Minutes
Unfortunately, many vegans do this! They brag about their vegan lifestyle to the point that it irks people around them. Vegans do this because they often get carried away with their new lifestyle and try to promote it as much as they can. It is the actual problem with people like vegans, feminists, animal right activists, environmentalists, etc. They should stop preaching and work on something else other than rubbing their opinions on people around them. What do you say?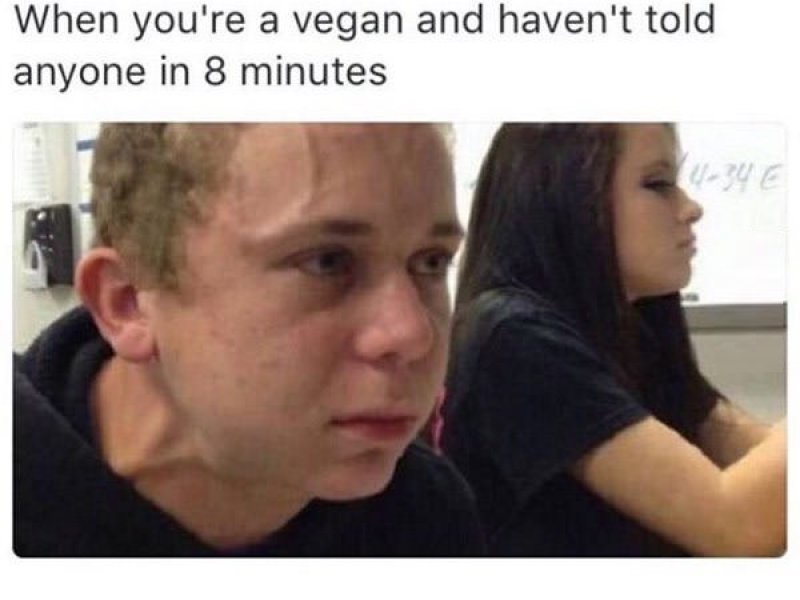 9.Holding The Boner!
Men can relate! Yes, unwanted boners in pants do give a lot of pain to men, especially to the younger ones. That's not how one's supposed to hide their boner, though! The best way to get rid of an untimely boner is to stop thinking about it, and pay attention to something else that's going on around. Act as if the penis never existed, and you are sure to find your manhood shrinking back to its actual size in no time!