15 Beautiful Items That Are Carved Out Of Scrap
Thursday, Jul 7, 2022, 7:38 pm
Creativity comes in many shapes, and forms. Anything and everything can be turned into a great piece of art or craft, if you are creative enough.
Michael (or
Moerkey
), an artist in Australia, does exactly that, turning discarded keys and coins into bottles, lampshades and other beautiful recycled metal sculptures.
Here are 15 beautiful items made only from coins, keys and copper wires etc.
4.It is Time for a Beautiful Bowl
This bowl is made using 120 silver and brass keys. All the keys are hand-pieced together to make a cool decorative item that adds great style to your home. This bowl is coated with a food safe finish inside to safely store food items. Since most of the keys used in this bowl are made of silver, the bowl shines just great!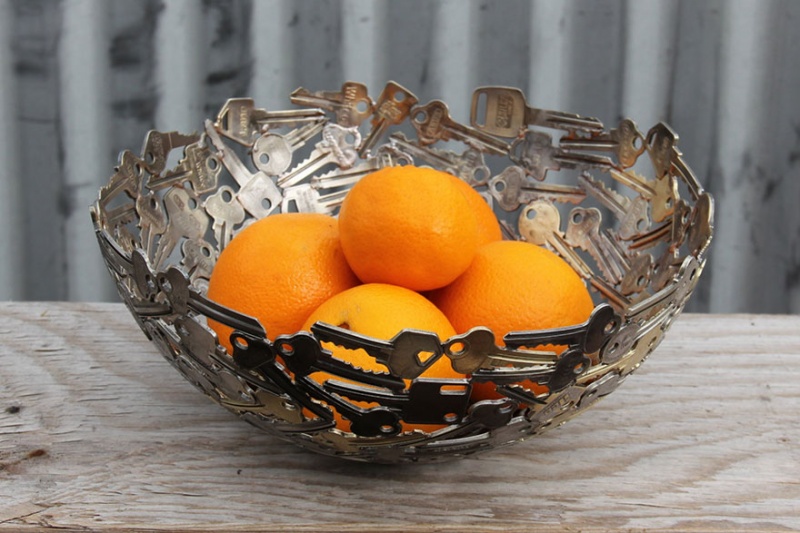 Source
5.A Small Sphere Shaped Tea Light Holder
It is raining keys here! This time, let us present you with a small tea light holder that is made with nothing more than few old keys. Over 20 handpicked keys are pieced together to give a spherical shape. One of the keys can be opened to fit a tea light inside. Shadows from this light holder are absolutely beautiful, are they not?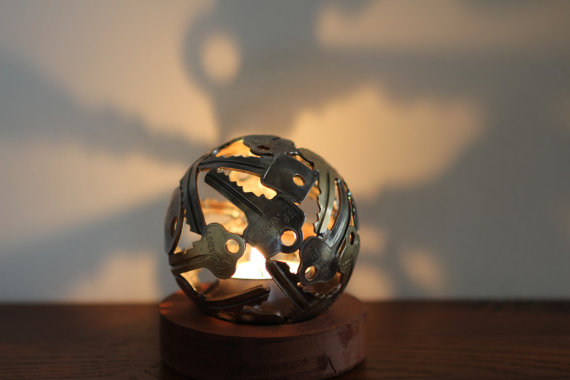 Source
6.Female Torso Made from Scrap
If you are into searching for home décorative pieces that are unique and do not show up in every household, this is for you! This unique looking female torso sculpture is made using over 400 keys, soldered together to give that perfect female look.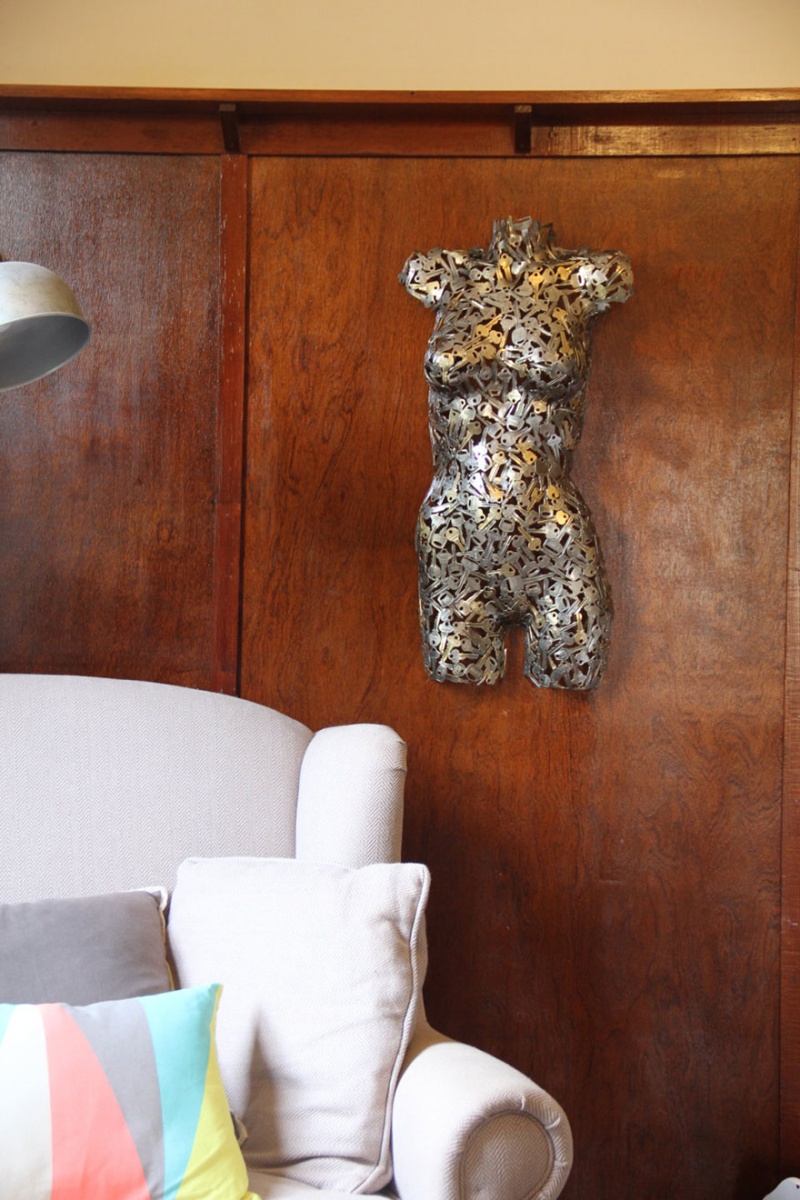 Source