12 Best Horror Games For Android And IOS
Thursday, Aug 12, 2021, 6:36 am
Many of us love watching scary movies or reading horror books. They are frightening, but thrilling. If you are one of those people who seek out the fun from blood-curdling movies and books, you should consider playing the following horror games on your mobile. Games are interactive, and they do put you through spine-chilling scenarios. While playing a horror game, you are not reading a script, but enacting it. A scary book or movie usually has a happy ending. However, in a horror game, it's you who decide the story's fate! Explore 12 best horror games you can play on your mobile device.

4.Slendrina: The Cellar
This game, Slendrina: The Cellar, has visuals that resemble a typical horror movie. It is a
hidden object game
. You need to explore a creepy abandoned cellar, collect eight books, and escape from the place before Slendrina comes and catches you. Slendrina is an evil spirit. She absolutely hates it when someone intrudes her private space, Slendrina looks very, very, scary. Just hope that you never get to see her while playing! Slendrina is a series of scary games developed by DVloper. Slendrina: The Cellar is the top game of the franchise.
Game: Slendrina: The Cellar
Price: Free to Install and Play
Downloads: 5 Million to 10 Million
Reviews: 223,000+
Average Rating: 4.4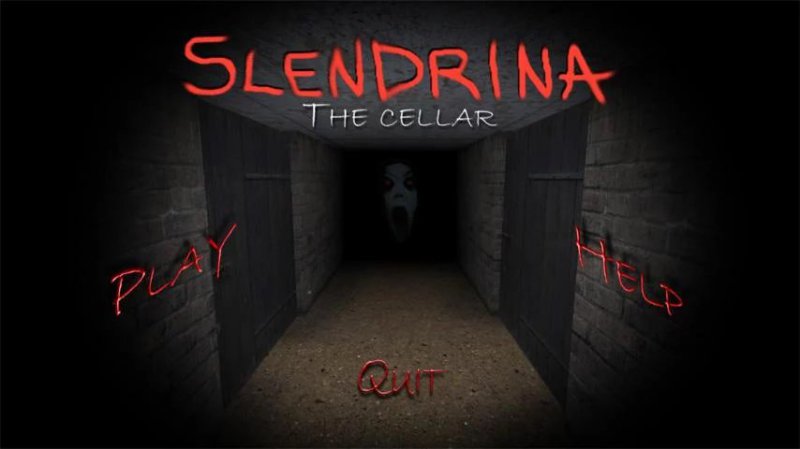 5.Dungeon Nightmares
Dungeon Nightmares is a scary 3D mobile game. It is very popular on App Store, and it is slowly catching up on Google Play as well. This game could well be the scariest of all the games listed on this topic. Dungeon Nightmare is an exploration game. The game's objective is finding hidden artifacts in a dungeon. Remember, you are not alone! There is a frightening and ruthless demon creeping around. The demon is not the only thing that scares you. Everything you see in the game looks frightening. Dungeon Nightmares has detail-rich and three-dimensional graphics.
Game: Dungeon Nightmares
Price: Free to Install and Play, Optional In-app Purchases
Downloads: 500,000 to 1 Million
Reviews: 23,000+
Average Rating: 4.4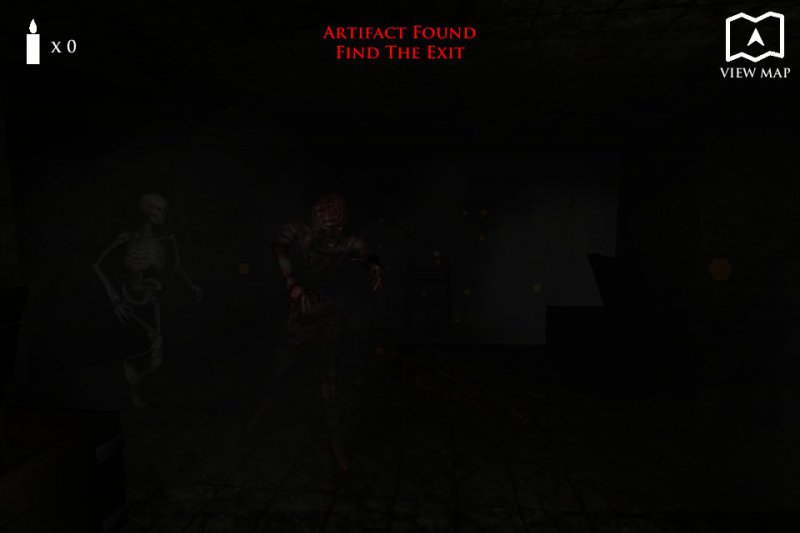 6.Goosebumps: Night Of Scares
Goosebumps: Night of Scares is a survival game made based on jump scare logic. In this game, you play hide-n-seek with terrifying demons and monsters. This Goosebumps movie inspired game is one of the best games of this topic. The reason why we call it best is the game's VR compatibility, not its graphics or gameplay. Goosebumps: Night of Scares support virtual reality gear, and lets you experience realistic and immersive horror gaming. Oh, boy, virtual reality and horror game genre is one hell of a combination! There are many VR supported scary games out there in app markets, but we must say most of them are lousy and aren't as scary and entertaining as this game.
Game: Goosebumps: Night of Scares
Price: Free to Install and Play, Optional In-app Purchases
Downloads: 1 Million to 5 Million
Reviews: 31,000+
Average Rating: 4.1