12 Best Restaurant Games For IOS And Android
Tuesday, Aug 17, 2021, 8:14 am
Most of us love eating tasty food. Don't we? Food is inarguably one of the best things ever happened to humankind. Appetizing or not, every one of us eats something every day just to keep ourselves alive. Eating isn't a big deal. However, cooking is! Not everyone can cook great food. This is the reason why we have a restaurant in every corner of a town. Did you know that the global restaurant industry nets more than $800 billion a year in sales? Whoa, that's a lot of money! Hey, do you feel like starting a restaurant already? Don't worry about your lack of experience. Play these top 12 best restaurant games for mobile to cook food and run your very own virtual restaurant business! We are sure to learn a thing or two about the food industry!

7.My Cafe: Recipes And Stories
This is yet another highly addicting restaurant simulation game. In this game, you help your friend Ann to set up a coffee shop and serve her customers with coffee, pastry, and other baked items. The highlight of this game is that you have the opportunity to build a coffee shop, restaurant, or diner. Choose the one you prefer. My Cafe: Recipes and Stories is a business strategy game as well. Start slow and steady to grow big or take risks to make your local food business earn more money right away! With over half a million positive reviews, My Cafe: Recipes and Stories is one of the best restaurant simulation games you can play.
Game: My Cafe: Recipes and Stories
Price: Free to Install and Play, Optional In-app Purchases
Downloads: 5 Million to 10 Million
Reviews: 500,000+
Average Rating: 4.5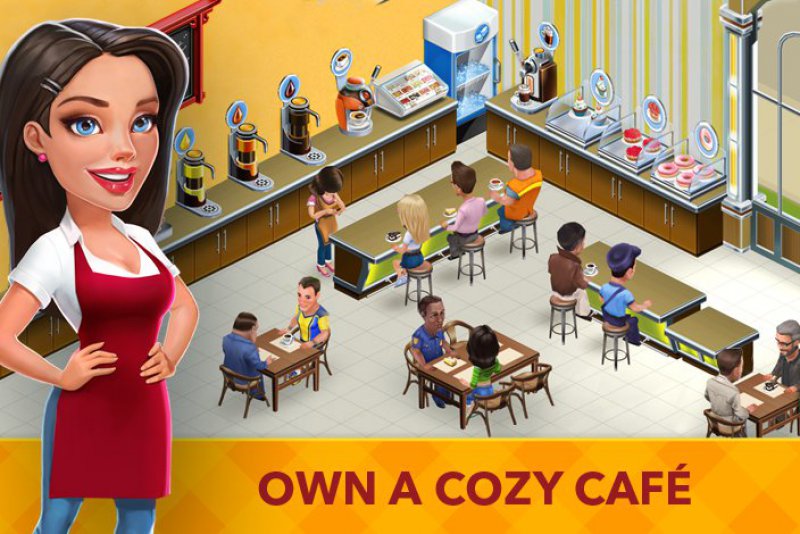 8.Dr. Panda Restaurant Asia
Have you been playing a lot of restaurant games that they no longer excite you? If so, you must try out Dr. Panda Restaurant Asia. You play as a cute panda character that owns a restaurant. Can you guess who the restaurant guests are? No, not humans! You need to serve food to animals like monkeys, cats, dogs, etc. Cook food according to their liking. Watch their reaction once they eat your food. If you cook well, those cute-looking animals are going to love it. Dr. Panda Restaurant Asia is mainly a children's
cute panda game
but that shouldn't stop you from playing it.
Game: Dr. Panda Restaurant Asia
Price: Free to Install and Play
Downloads: 1 Million to 5 Million
Reviews: 72,600+
Average Rating: 4.2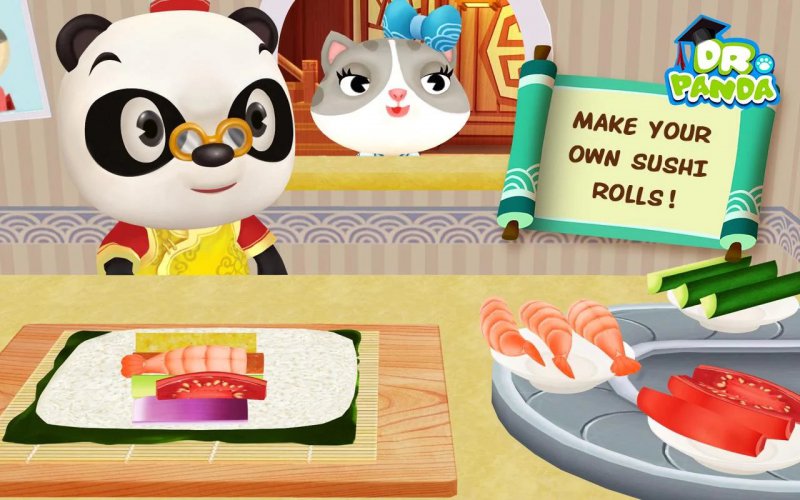 9.Rising Super Chef: Cooking Game
Emma owns a food truck. She wants to become a super chef with her restaurant on wheels business. You need to help Emma cook delicious foods and prepare yummy drinks. Rising Super Chef is a time-management cooking game. You need to have some free time and sharp focus to play the game. The game graphics are excellent, and gameplay is very smooth. However, this game is tough to play as you progress forward. At some point, you feel compelled to use "Jewels" to complete levels, which you need to buy if you want to progress faster. Please note that this game is available only for Android users.
Game: Rising Super Chef: Cooking Game
Price: Free to Install and Play, Optional In-app Purchases
Downloads: 5 Million to 10 Million
Reviews: 134,000+
Average Rating: 4.4