15 Images That Show The Bitter Reality Of Modern World
Saturday, May 2, 2020, 1:07 pm
How old is our modern world? Hardly, 150 to 200 years. How much damage have we done to the planet? Well, so much!!! Human beings have been living on this planet for the past 200,000 years. We discovered electricity. We invented automobiles and revolutionized the way we travel. We made computers. We built skyscrapers. It is unbelievable how we managed to do all these in just a couple of centuries, keeping the fact in mind that humans survived 200,000 years with no modern-day comforts. Be it ozone layer depletion or global warming, we messed up our planet the most in just about 200 years. Check these illustrations drawn by professional illustrators
Steve Cutts
and
Luis Quiles
that show the actual and bitter reality of the modern world.
4.And This Is How People Become Rich
The rich are rich not just because they are intelligent or something. They just know how to use other people for their success. We humans aren't equal anymore. We are divided into rich and poor on every level.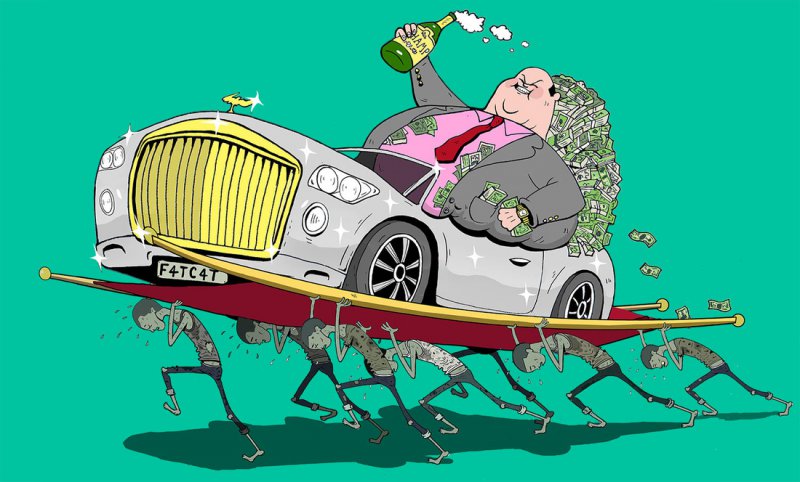 5.Reason Why It is Difficult to End the Poverty
The rich kids or kids born in a family that makes decent income have the opportunity to study in a good school or university. Forget about the school, poor people in many countries can't even feed their children with good food. Result? Child labor!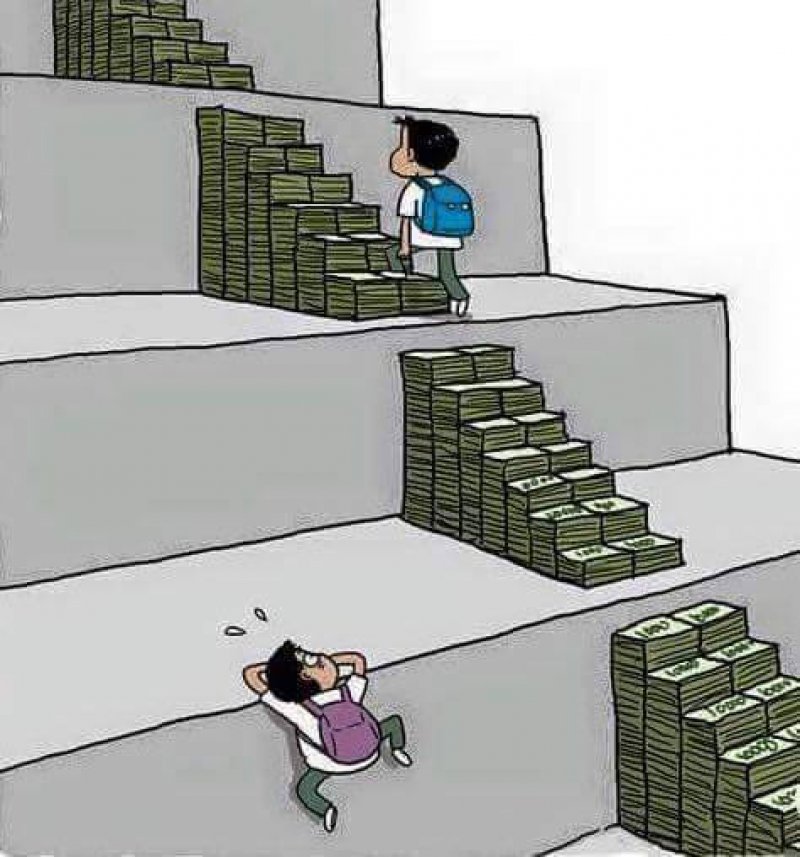 6.Kids are not Kids Anymore
Kids these days just stopped being kids. They dress inappropriately. They drink, smoke and do drugs. They get into relationships and talk about sex at an age where they should be enjoying cartoons and play outdoor games with friends. Outdoor games have replaced adult games and they have lost all their innocence.