15 Cutest Disney Tattoos That Will Make You Want To Have One
Thursday, Aug 20, 2020, 7:24 am
Choosing a tattoo is a tough job. There are far too many tattoo categories to choose from. Abstract designs, flowers, cartoon characters, quotes,
3D Tattoos
, what not!!! Tattoo research is an exhaustive job. The rule remains same, though. The tattoo has to be creative, understandable and neatly-inked otherwise; it may lead to
tattoo disasters for the internet to laugh about
. Disney cartoon characters are also a popular tattoo choice. Cartoon character tattoos reflect playful nature of a person. Here are fifteen Disney tattoos that look too beautiful.
#14 Cinderella Shoe & Saying


Cinderella's slipper has made its way onto another foot. This tattoo set is adorable because the phrase and shoe coincide with one another. Cinderella has a dainty foot, so the tattoo artist followed that description to a tee. But if this woman gains any weight on her foot, that slipper is going to look like a size 12.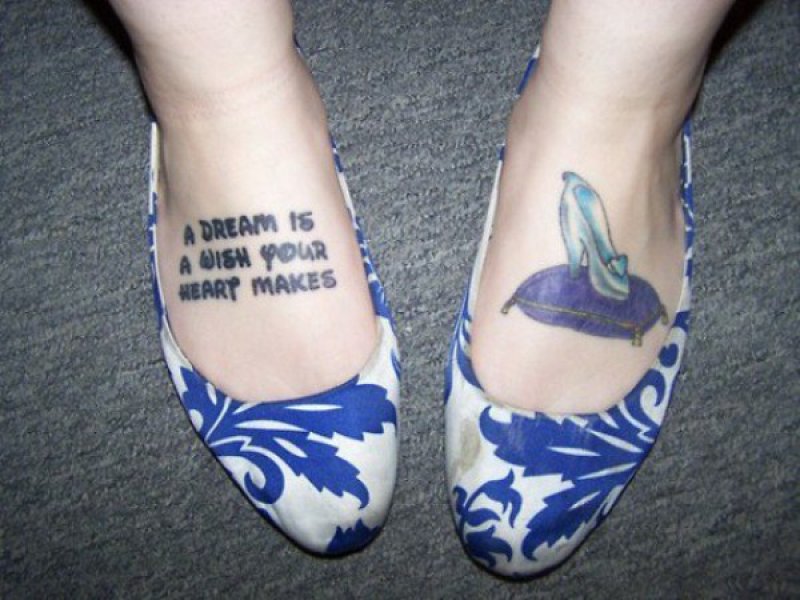 Report