15 Most Disgusting Things People Ever Found In Their Food
Wednesday, Jul 13, 2022, 6:29 pm
These unfortunate people found some really disgusting things in their food. Imagine eating your favorite food, and finding a nasty bug or something filthy right in the food bowl! Oh man, that will be a horrible sight. Locusts, cockroaches, human fingers, chicken brain, maggots, condoms are some of the disgusting things ever found in food. Read the horrific stories of people who found absolutely terrible things in their food.

7.dead Mouse in bread loaf.
Stephen Forse, from Kidlington, bought the bread from a store in Bicester, in January 2009. He was shocked to find a dead mouse in his loaf of bread while making sandwiches for his children. Premier Foods, which makes the bread, was fined £16,821.14 after the firm admitted it had failed to ensure all stages of food production were protected against contamination.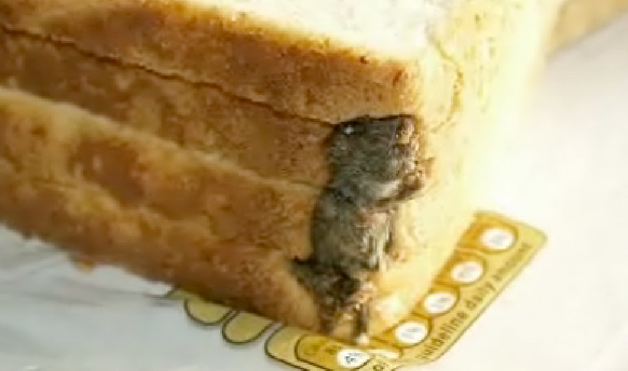 8.Human finger in frozen custard, Yikes!!
A man found part of a severed finger packed inside a pint of frozen custard he'd bought from a Kohl's Frozen Custard shop, and officials said it belonged to a worker injured in a food-processing machine accident there. The customer, Clarence Stowers, said he put the finger in his mouth, thinking it was a piece of candy when he opened the pint at home, a Wilmington, N.C., television station reported Monday. The custard shop owner, Craig Thomas, said that the 23-year-old employee who lost the finger had dropped a bucket while working with a machine that dispenses the custard.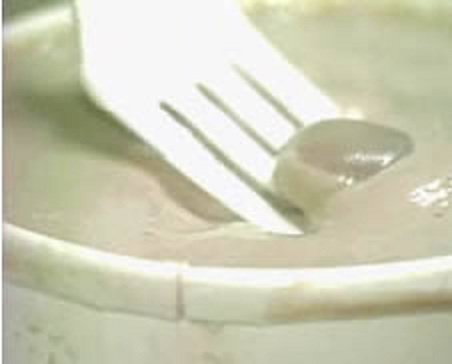 9.Frog in your frozen veggies?
In 2010,Tim Hoffman and her wife found a frog in a bag of frozen vegetables they bought from a local store. Tim then contacted U.S. Food and Drug Administration's Detroit office and the investigation started. The Meijer grocery store where the vegetables were bought immediately issued a recall and inspected everything.